Interior Design Honors 2019 Hall of Fame Inductees at 35th Annual Gala
Last night, industry innovators celebrated nearly four decades of design at Interior Design's 35th annual Hall of Fame gala held at the I.M. Pei-designed River Pavilion at the Jacob K. Javits Convention Center in New York. Editor in Chief Cindy Allen offered a warm welcome, noting that such a "big number" encapsulates many pivotal moments within the community. "To us, when you join our craft you quickly realize time is a different thing all together," said Allen, shortly before inducting the 2019 honorees. "For us, time is opportunity…and turning time into new opportunities is our master key." This year's Hall of Fame inductees, whose work reflects passions stemming from education to music and film, certainly proved their adeptness at utilizing that tool.
Before the ceremony got underway, Interior Design Publisher Carol Cisco took a moment to thank and acknowledge the event's sponsors (see them below), who played an integral role in creating the evening's festivities. Then Allen returned to the stage to introduce the 2019 inductees: India Mahdavi; Rick Joy of Studio Rick Joy; Paul Lewis, Marc Tsurumaki, and David J. Lewis of LTL Architects; and Paula Wallace of Savannah College of Art & Design, who received a Special Leadership Award.
"What do these superhero New York architects choose to challenge themselves with all the time?" Allen asked with a smile as she invited the founders of LTL Architects to the stage. "Schools." And the team at LTL—a firm born during late-night brainstorming sessions—continues to innovate one education facility after the next. "For us as designers, one of the things we strive to do is elevate and enhance collective space," said Paul Lewis, alongside his twin brother David and Tsurumaki. "And one of the fantastic qualities about being inducted into the Hall of Fame is that our collective lives our now enhanced through this."
Up next, designer and renowned colorist India Mahdavi took to the stage. Mahdavi, who initially studied filmmaking, approaches design as if she is behind the camera—starting with a small element, such as a single color, and zooming out from there to create the larger picture. "I'm really very touched, very proud to be inducted," she said in a heartfelt speech. "I believe that spaces affect one's mood, and there is a possibility of creating joy in our surroundings that I like to reveal."

Then Allen playfully introduced Rick Joy of Studio Rick Joy as "a rock 'n roll bad boy," noting his background as a musician. Music continues to inform Joy's work. The environments he builds create experiences for people, much like great songs. "Making architecture really is making the stage for personal lives to unfold," Joy said as he expressed gratitude for the honor.
Last but not least, Paula Wallace, president and founder of the Savannah College of Art & Design, accepted Hall of Fame's special leadership award for following her instincts and dedicating her life's work to creating a space that excels at merging art and design education. "Who says one person, I mean one woman, can't make a difference?" said Allen, as she noted Wallace's immense impact throughout the design community, given the countless success stories of SCAD students and alumni.
"I love to be around students; they're my life," said Wallace after making her way to the stage amidst a standing ovation. "I am honored to have devoted my life to creating environments where students feel enchanted, valued, challenged, and supported."
Pei's famed glass superstructure offered a striking backdrop for the nearly 1,200 designers, architects, and other industry professionals dressed in dazzling gowns and suits, who were welcomed by a custom red carpet created by Mats Inc. based on a winning design by Salma Teekay of Spector Group. The red carpet was framed by a backdrop of preserved plants created by Garden on the Wall. Additionally, seven students and a faculty member from Auburn University's College of Human Sciences Interior Design Program joined the dinner, courtesy of sponsorship from design luminaries Richard and Catherine Frinier. The students were selected via an intensive academic process, which factored in their enthusiasm for the design profession.
Architecture firm Tsao & McKown again teamed up with Sunbrella and Sunbrella Contract to create the Great Hall's striking entrance, which marked a departure from last year's design. This year, guests experienced a narrative of the journey from fiber to fabric. Columns of stacked, oversized spools of yarn in a neutral palette lined the hall while partygoers mingled beneath a canopy of multi-colored roving. Near the banquet area, guests snapped photos by a custom installation of wall panels created from salvage material, which Liz Collins Studio designed and produced, adding an abundance of texture and depth to the expansive space.
From the inductees to the guests to the sponsors, Hall of Fame 2019 proved to be a showstopping way to close the design decade as we look forward to 2020.
> See full coverage of the event

A Nod to the 2019 Sponsors: We'd like to thank our 2019 sponsors for their support of the 35th Annual Hall of Fame Awards. All event proceeds benefit The Alpha Workshops through a donor-designated grant by DIFFA, Design Industries Foundation Fighting AIDS. The annual industry awards gala, considered the pinnacle of design events, could not be accomplished without the following sponsor contributions:
Diamond & Hall Sponsor
Gold Sponsors
Video Sponsor
Centerpieces
Red Carpet
Wall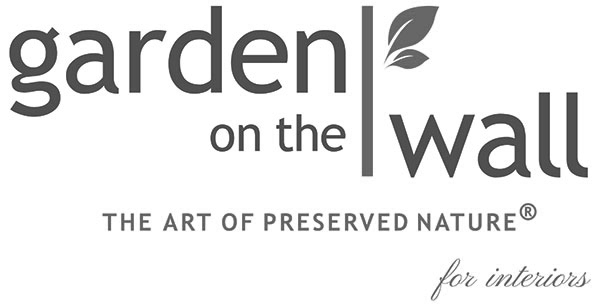 Podium