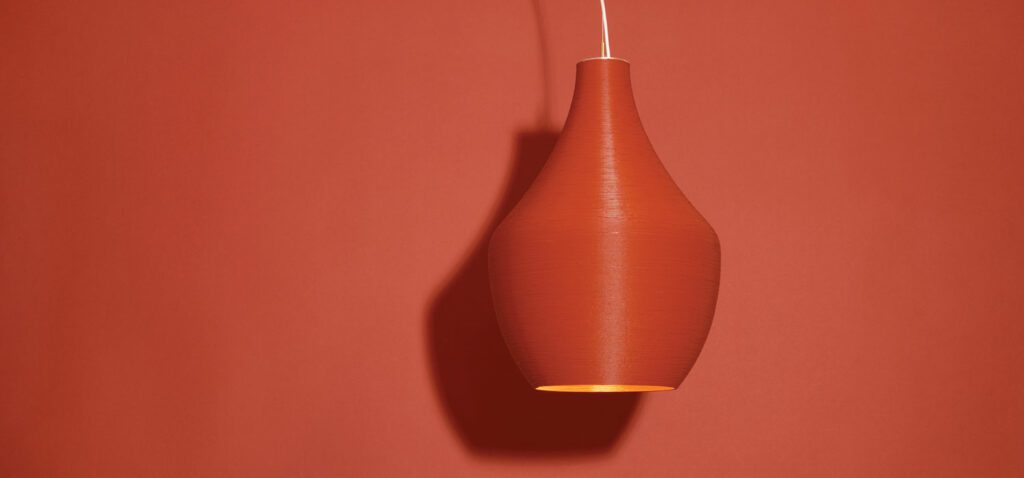 8 Office Products in Spicy Hues
The spicy hues of these office products get the creativity going.
1. Cato office chair on plastic casters in polyester in Medley Spice by Room & Board Business Interiors.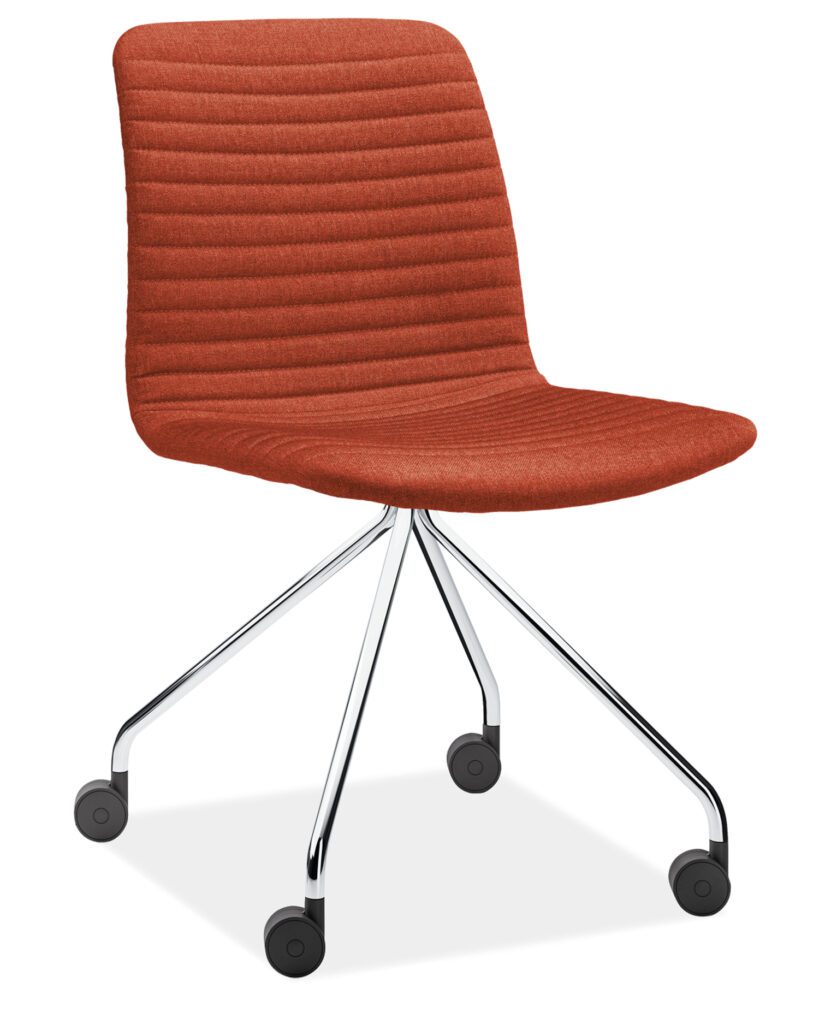 2. Coil Collection Naturals pendant fixture in waste resin, PVC-free cord, and stainless-steel cable by LightArt.
3. Como polyester in Rhubarb by Supreen.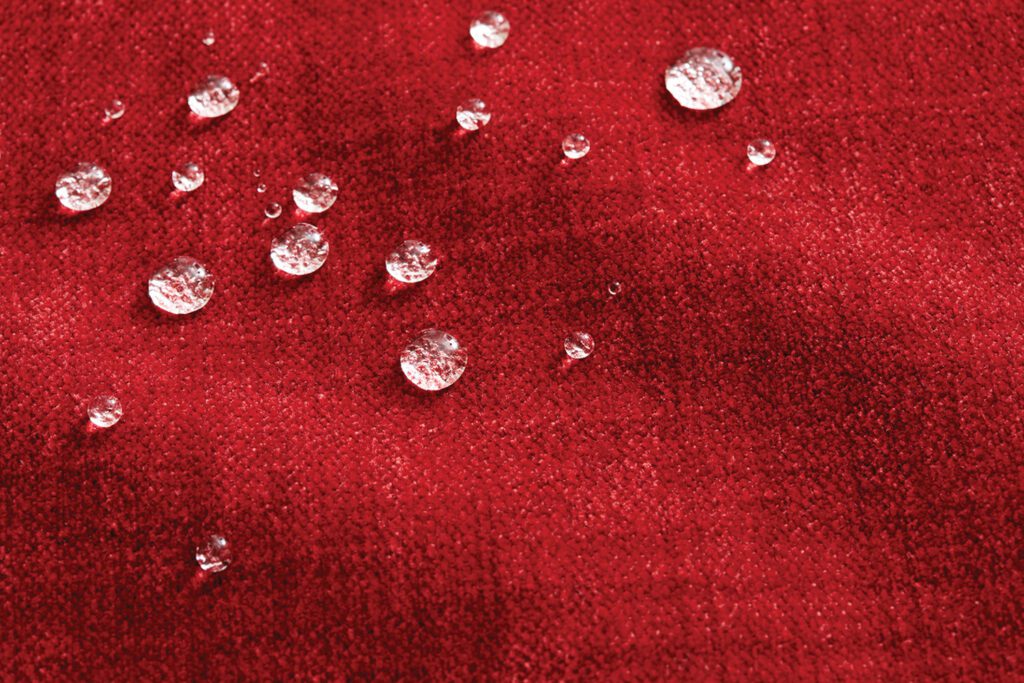 4. Poet privacy lounge in Gabriel Capture 4801, Gabriel Harmony 3102, and Maharam Pare Concord 007 with integrated table in buff-finished white oak by JSI.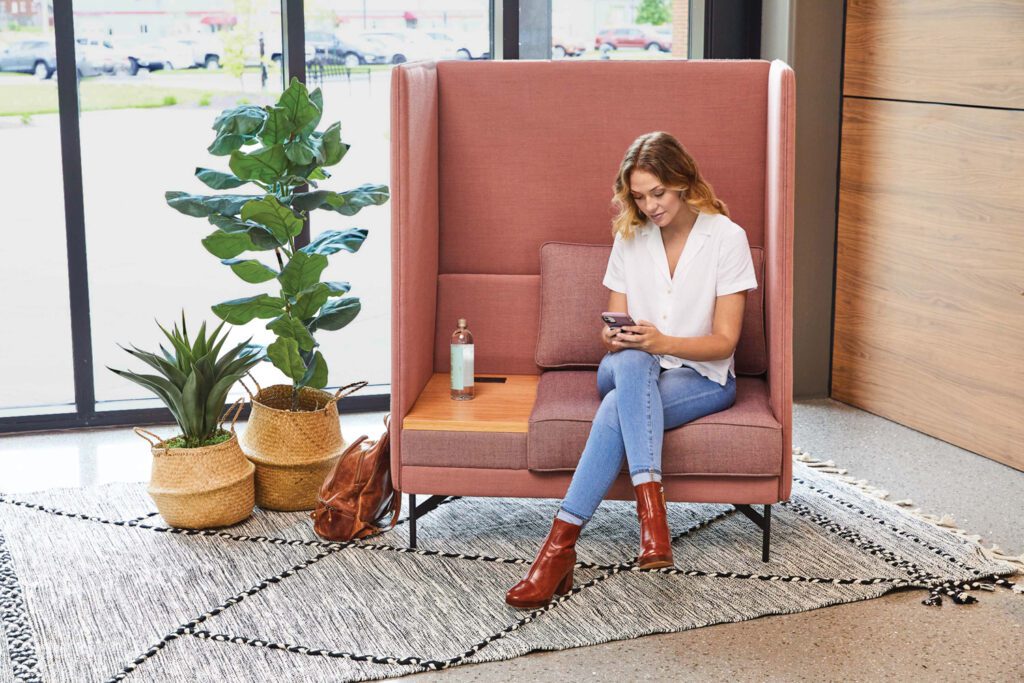 5. Giro Soft upholstered modular sofa with ash base by Andreu World.
6. Cove high-back chairs in plant-based polyurethane shell, molded foam topper, Maharam Mode 023 polyester, and white oak pedestals by Stylex.
7. Flek Pure solid surfacing in pelletized Varia trimmings by 3form.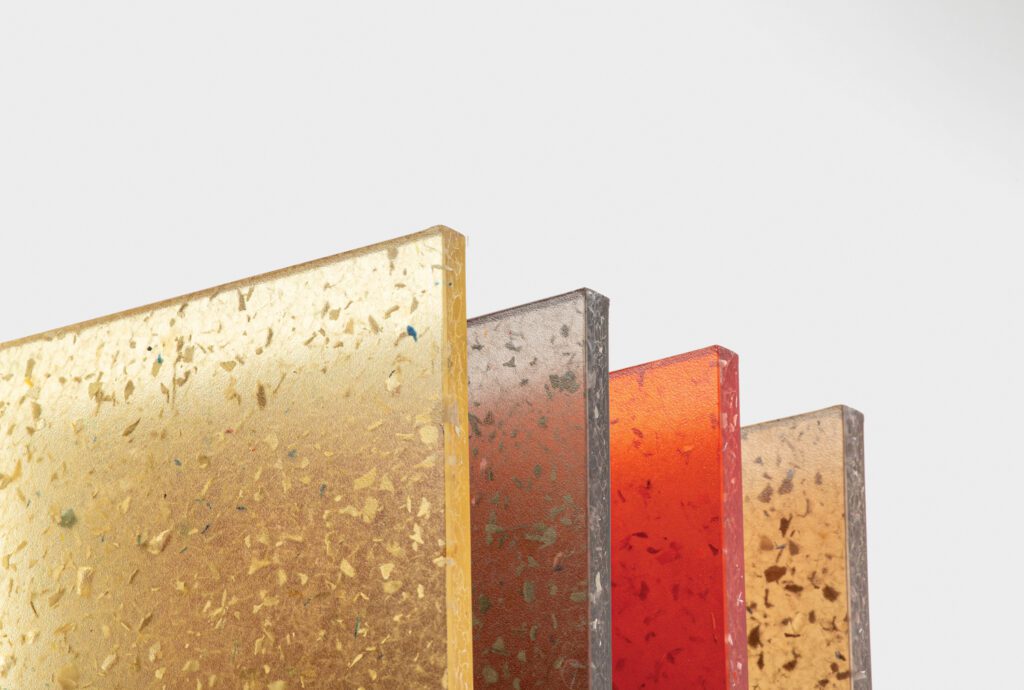 8. Backstitch Collection in poly-vinyl chloride, polyester, nylon, rayon, cotton, and polypropylene by Pallas Textiles.