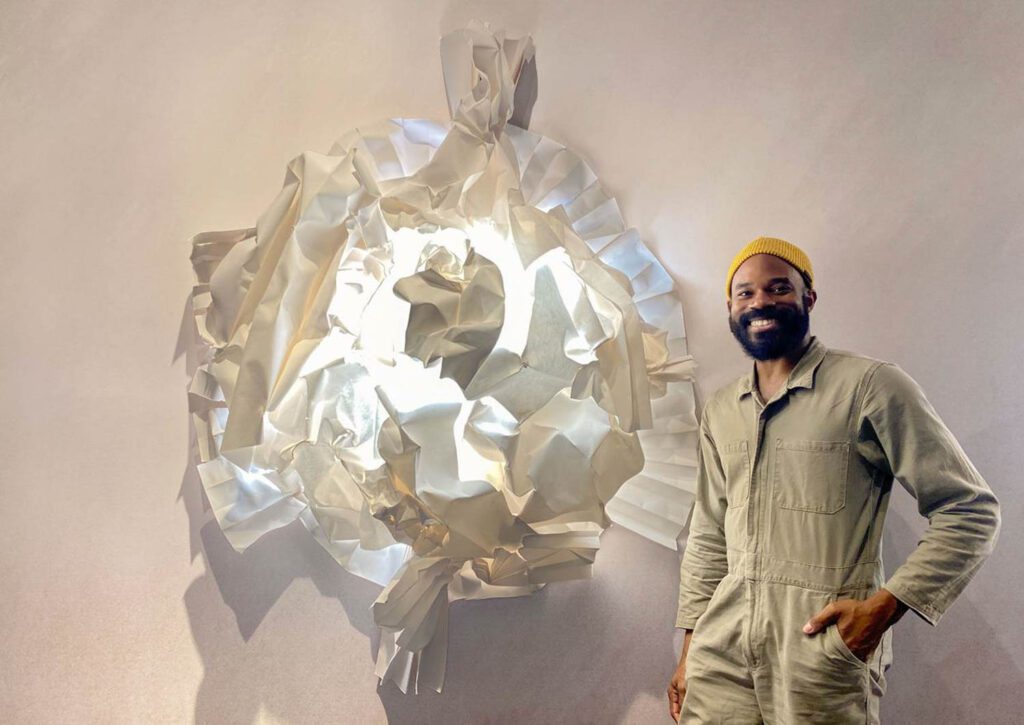 Black Makers Showcase Their Personal Narratives in These Eye-Catching Product Designs
From bold wallcoverings to meditative rugs, these products reflect the heritages, travels, and childhood memories of their makers.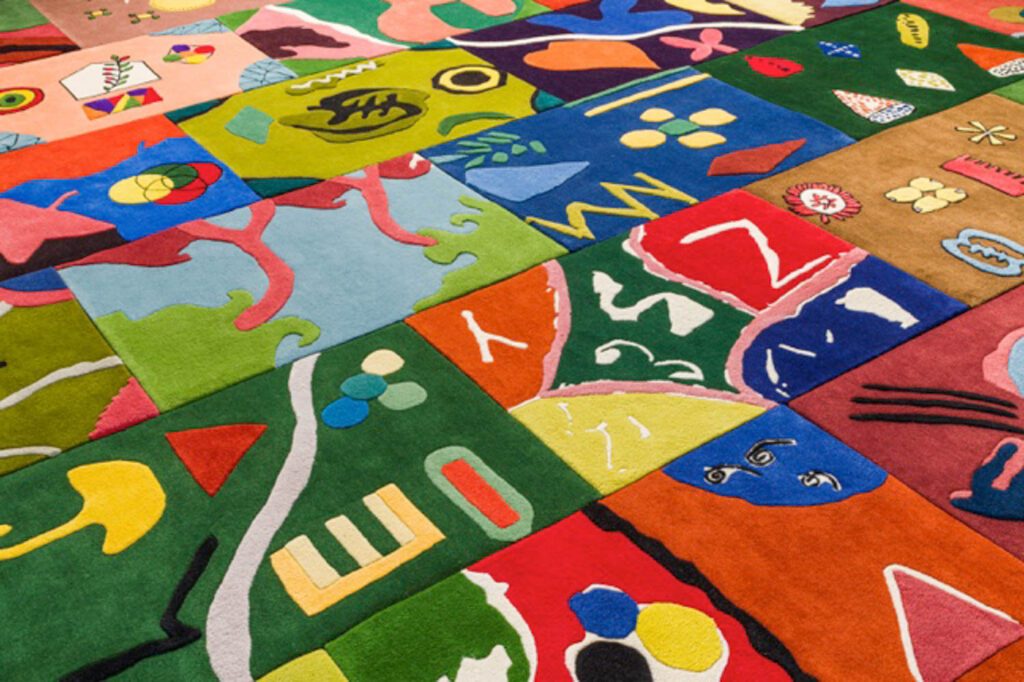 It's not often that teen girls have an opportunity to design work seen on a global scale, but that's exactly what Studio Proba's education-based initiative, Little Proba, made possible in collaboration with the Toni Garrn Foundation—a group that works to close the gender gap in education in Africa. To create a collection of 27 vibrant Ghanian rugs, firm founder and multidisciplinary artist, Alex Proba, hosted a series of virtual workshops with local students centered around color theory, arming them with the tools to create art that reflects their unique stories. The students' work then took on a new form as hand-woven rugs made of New Zealand wool and bamboo silk—a true collaboration.
Miami-based artist and textile designer Èlan Byrd draws on her signature organic style to create a line of earthy rugs and pillows for Lulu and Georgia. Each style in the collection offers a nod to Byrd's natural fiber artwork, featuring subtle patterns and soothing hues that manage to ground any space.
For New York-based designer and artist Shadé Akanbi, traditional shapes and patterns take on a new life when mixed with modern sensibilities. For Akanbi's collaboration with wallcovering brand Chasing Paper, each piece reflects the colors, landscapes, and patterns of her Nigerian-American upbringing. From Cleo Strip to Warri Palms, the wallpapers feature a color palette defined by nature with shades of cocoa, dried basil, berry, and the night sky.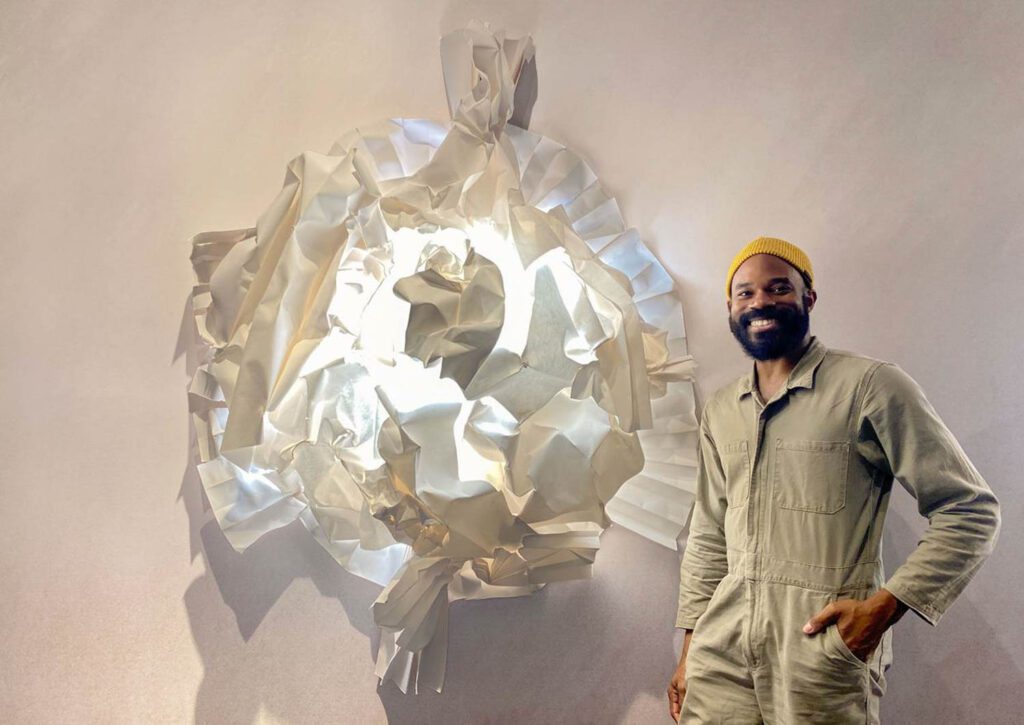 To say the children's book, "Sadako and the Thousand Paper Cranes" influenced Bradley Bowers is an understatement—more accurately, it planted the seed for what turned out to be a very fruitful career. His initial interest in origami grew with him, leading Bowers to study at the Savannah College of Art and Design where he explored the materiality of works he produced from paper and latex. "My career started when I began sculpting cotton paper by hand," Bowers notes in a statement, "and for this collection of lighting pieces, it seemed it would be appropriate to revisit this material." His sculptural light works recently were named Best Contemporary Work in Show at Design Miami/, blurring the line between form and function, while (we imagine) making his fourth-grade self proud.