14 Distinctive Brick Interiors
Exposed, restored, or painted, these brick-and-mortar walls command attention.
1. Jan Henrik Jansen designs Round House in Denmark
Danish 1950s and 1960s furniture fits right in with the curved dining room.
2. Simeone Deary Design Group transforms former fire station into the Detroit Foundation Hotel
The Apparatus Room restaurant retained the existing glazed brick tiles. Brand-new, however, is a banquette niche's elaborate custom pendant fixture.
3. Squire and Partners propels a historic London complex into today
A new glass-and-steel dome tops the existing stone tower, now a private dining room.
4. 4Space fires up a barbecue restaurant in Dubai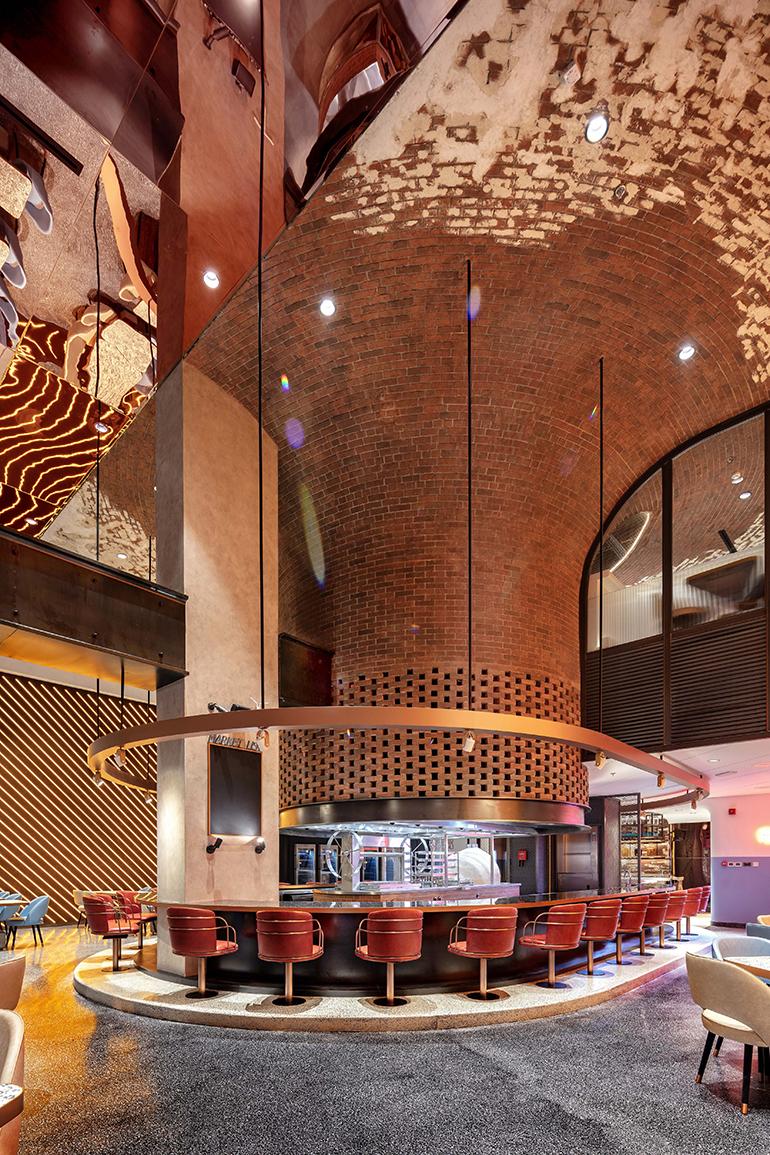 The team added plasters to the bricks to achieve an aged effect, reflected in mirrored copper sheets across parts of the ceiling.
5. Spanish river valley house by Xpiral responds to topography
Floors of black slate contrast with walls of glazed ceramic brick.
6. Smartvoll Architekten transform a 1939 brick repair shop into a loft apartment
Sunshine from the industrial ribbon windows reach the lower level while preserving a central volume with a 23-foot-high cathedral ceiling.
7. Reunion Goods & Services brings cheeky millenial touches to an Upper East Side eatery
Tom Froese illustrations hang on painted brick dating to the 19th century.
8. Hidden Fortress gives unusual touches to Bar Zentral in Berlin
The bar consists of just 390 square feet tucked under a brick arch of the S-Bahn rail viaduct.
9. Jordi Ginabreda pairs past and present at this Barcelona restaurant
16th-century stone walls and brick arches surround contemporary dining cubes in fir.
10. Spacemen goes bold and experiential with landmarked Shanghai eatery
The Western fusion restaurant and teahouse lives in a 19th-century former villa.
11. Anda Andrei and Bonetti/Kozerski bring Asbury Lanes into the 21st century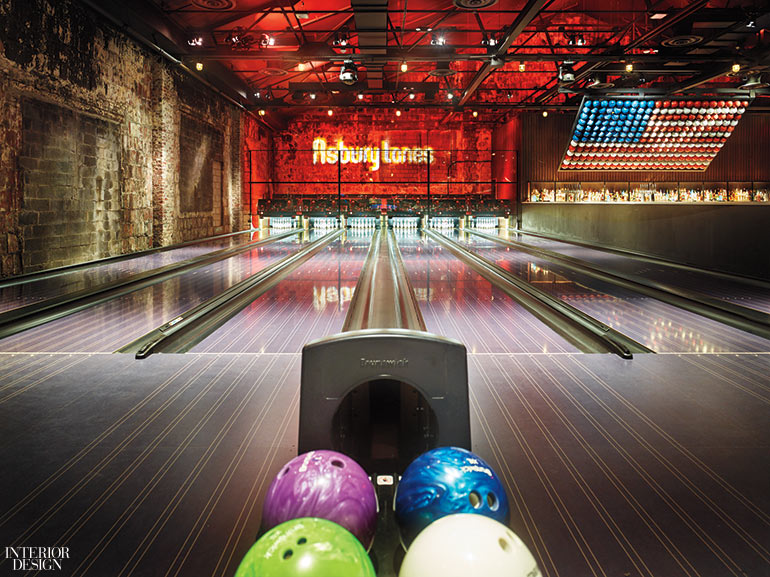 Phenolic resin lines the bowl­ing lanes in the brick-walled 1960s venue.
12. SOM fashions former Chicago firehouse into bespoke men's hat atelier
The workroom's glazed brick walls were re-pointed and cleaned and the concrete floor sealed and polished.
13. Detroit eatery by Undecorated mimics Bangkok's bright lights
Throughout the 2,500 square feet, translucent polycarbonate paneling is backed by color-changing RGB LED strips.
14. Neri & Hu design a tranquil pavilion within Sangha by Octave
The entry's contemplative journey progresses through brick-lined passageways and up staircases.