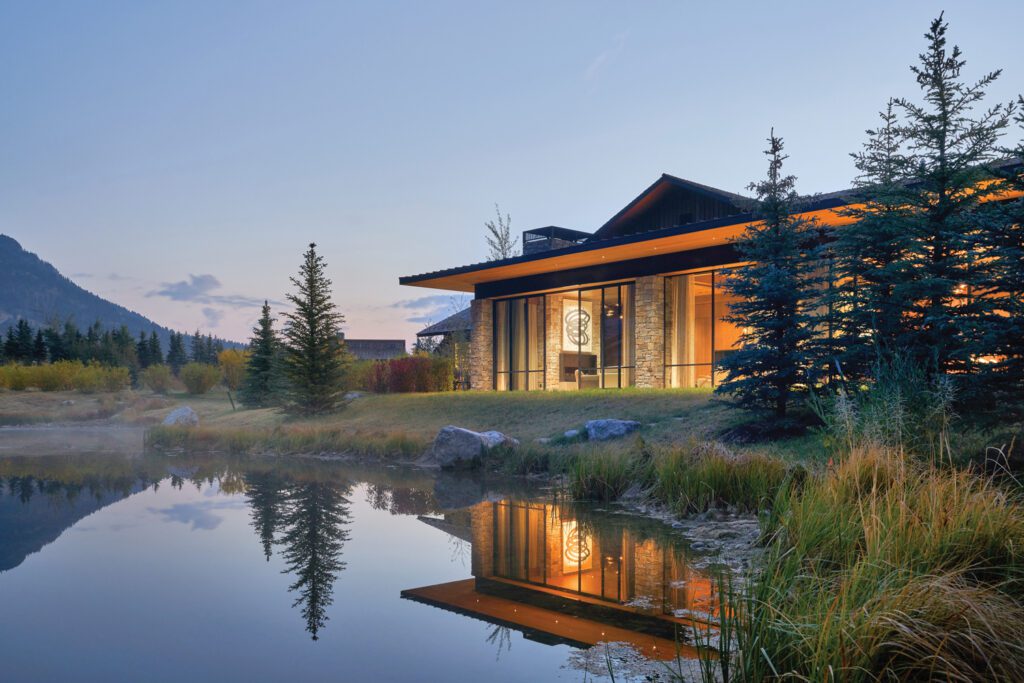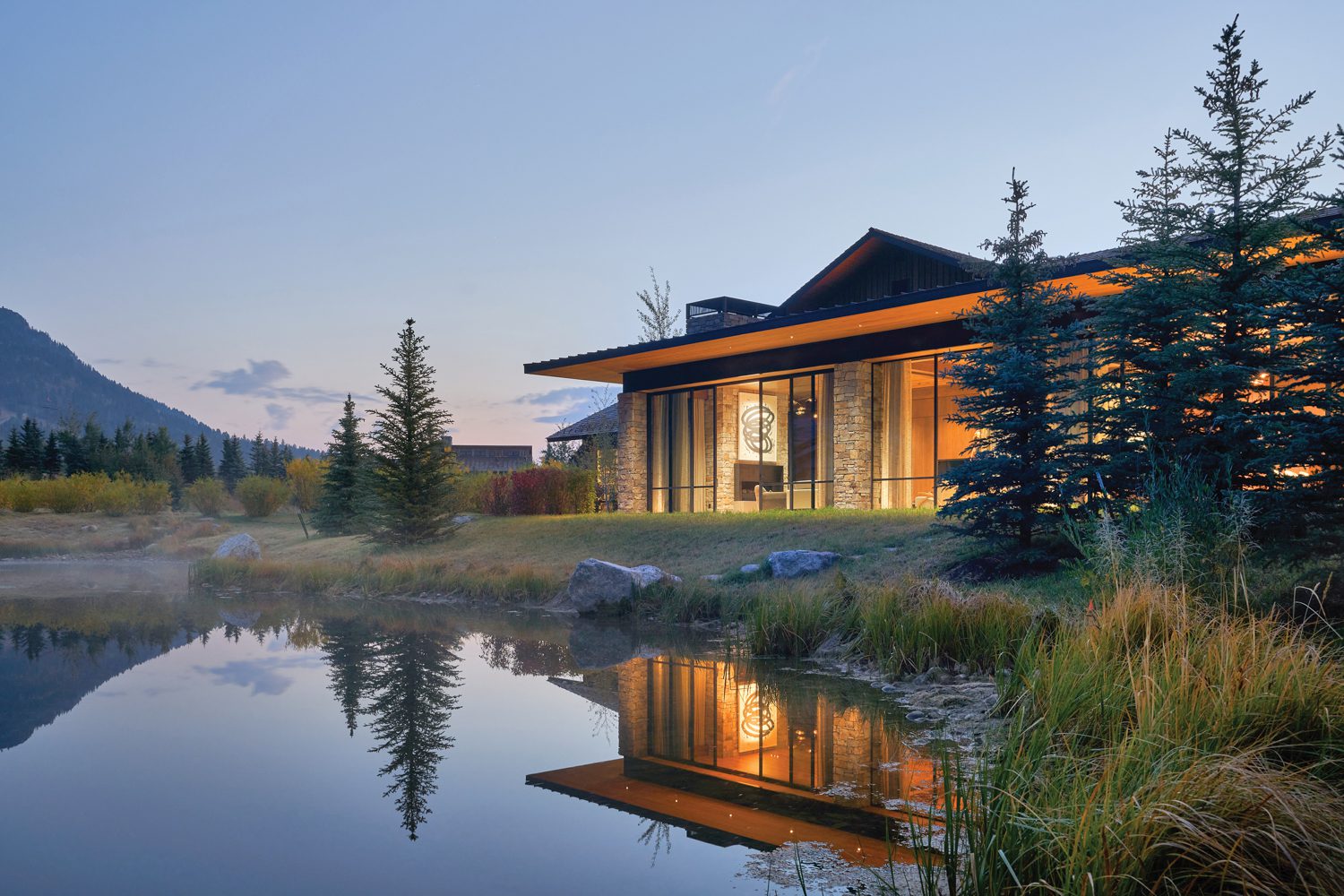 4 Geometric Residential Designs Around the Globe
Around the globe, residential design makes virtuosic use of the cube and other geometric forms.
For a 20,000-square-foot family weekend getaway outside the Indian capital, the designers used three construction systems—load-bearing rammed-earth walls, a mild-steel framework, and cast-concrete slabs—and wrapped the cantilevered second-story volume in operable cedar louvers for shade, ventilation, and privacy.
Jackson, Wyoming residence by CLB Architects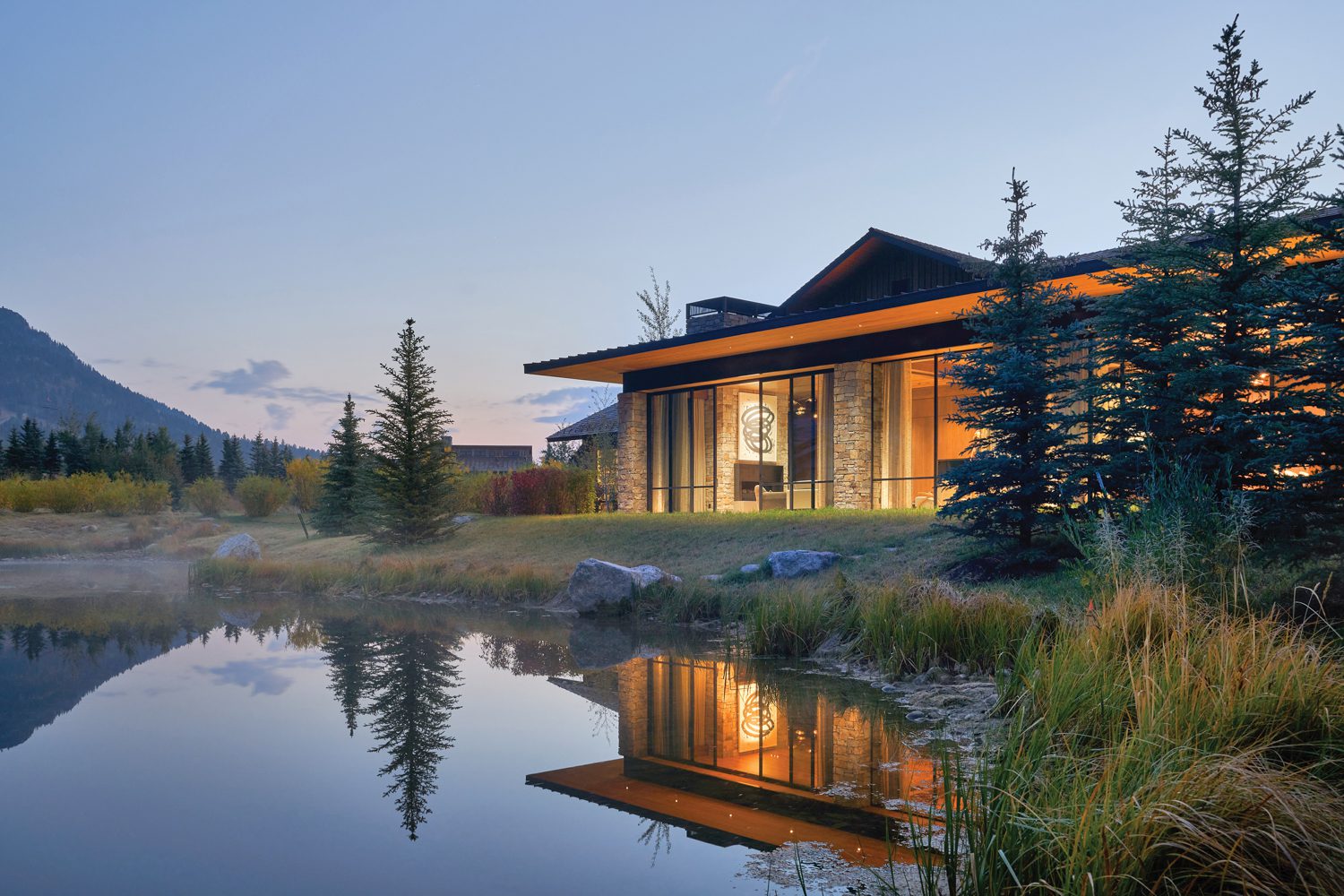 Expansive windows give this 9,100-square-foot mountain retreat, inspired by Swiss chalets with their timber gables, spectacular views of the natural landscape while providing ideal light for the family's equally impressive art collection, which features pieces by Richard Serra, Deborah Butterfield, Roy Lichtenstein, Purvis Young, and others.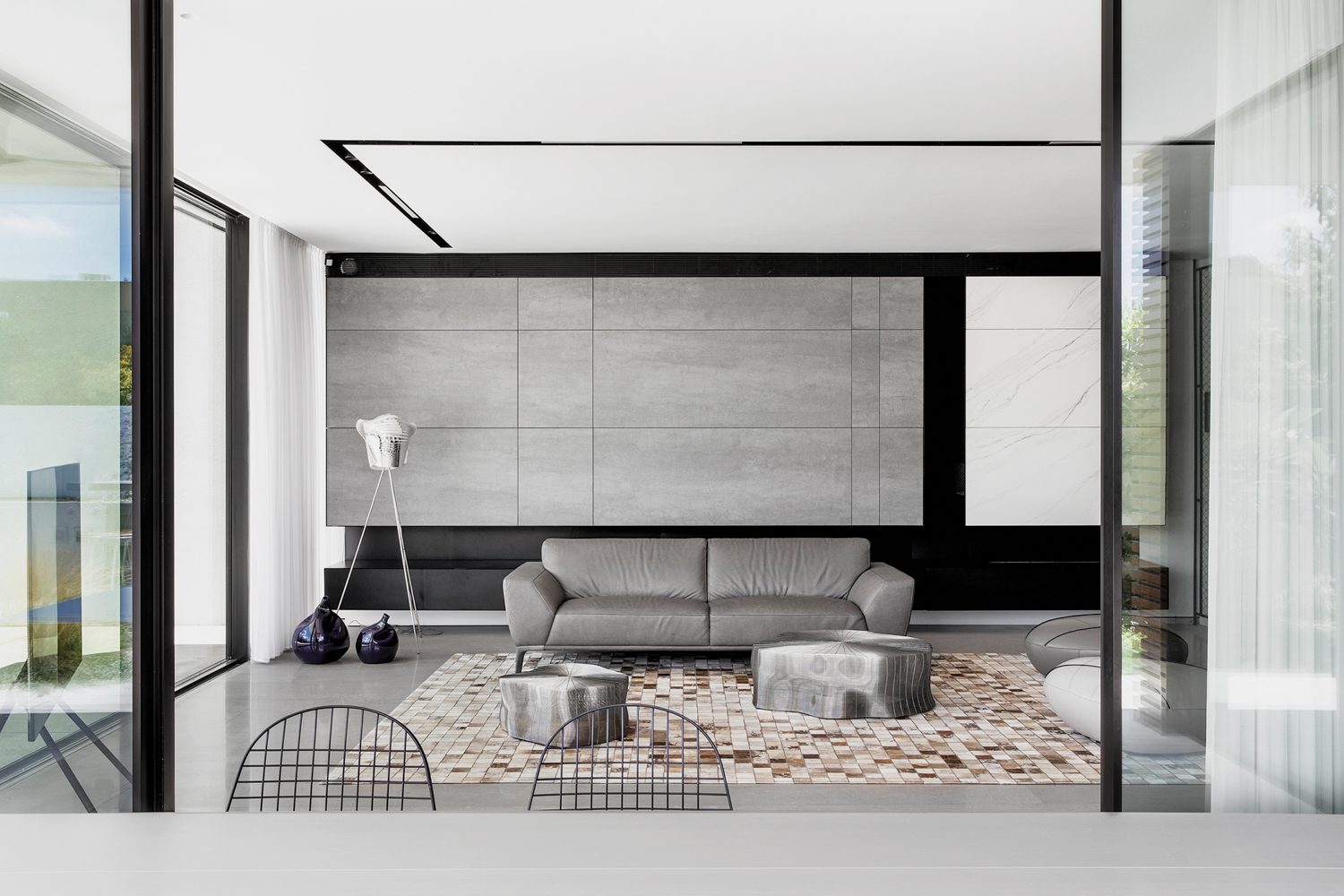 The continuation of a project started by architect Eyal Apple, this 7,500-square-foot concrete structure looks from the outside like a single residence but is actually two unique homes separated by a common wall—the only interior architectural element the dwellings share—for a pair of brothers and their respective families.
Evoking a solitary villa on a cliff, this 4,300-square-foot hillside house comprises a Corten base above which the living areas are contained in a rectangular volume that—thanks to the dematerializing mirror and moiré effects of its glass and stainless-steel cladding—appears to levitate while visually connecting to the sky and surrounding wooded landscape.