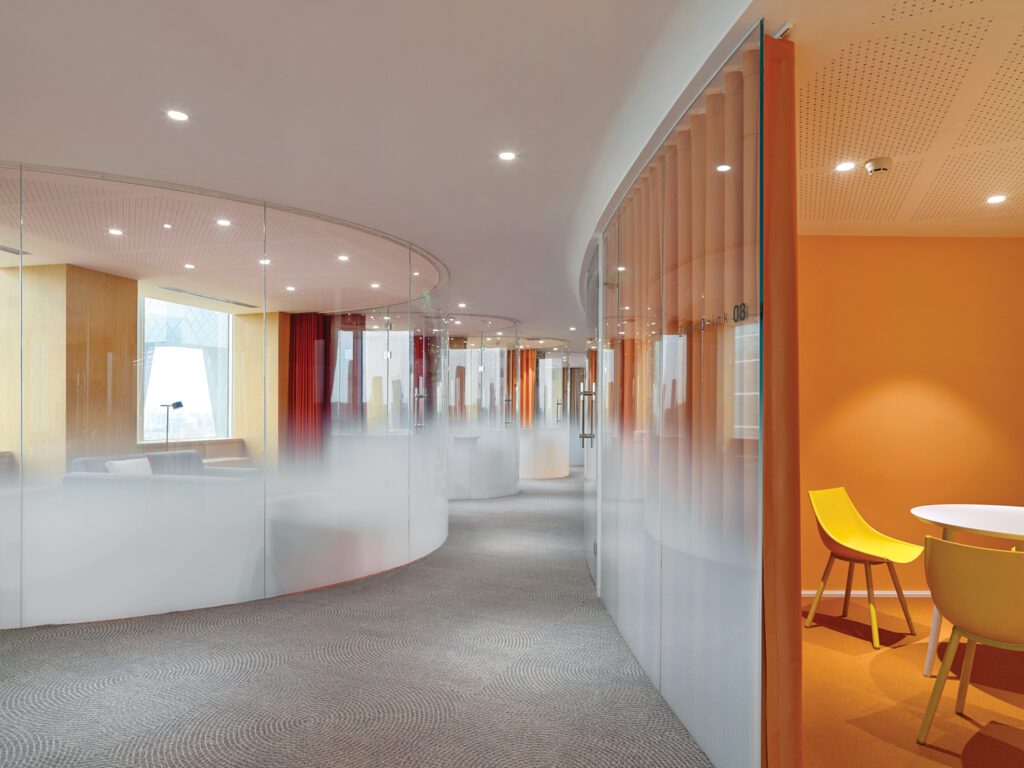 4 International Office Projects Show the Way Forward
International office projects are showing us the way forward.
Leidos in Reston, Virginia by Gensler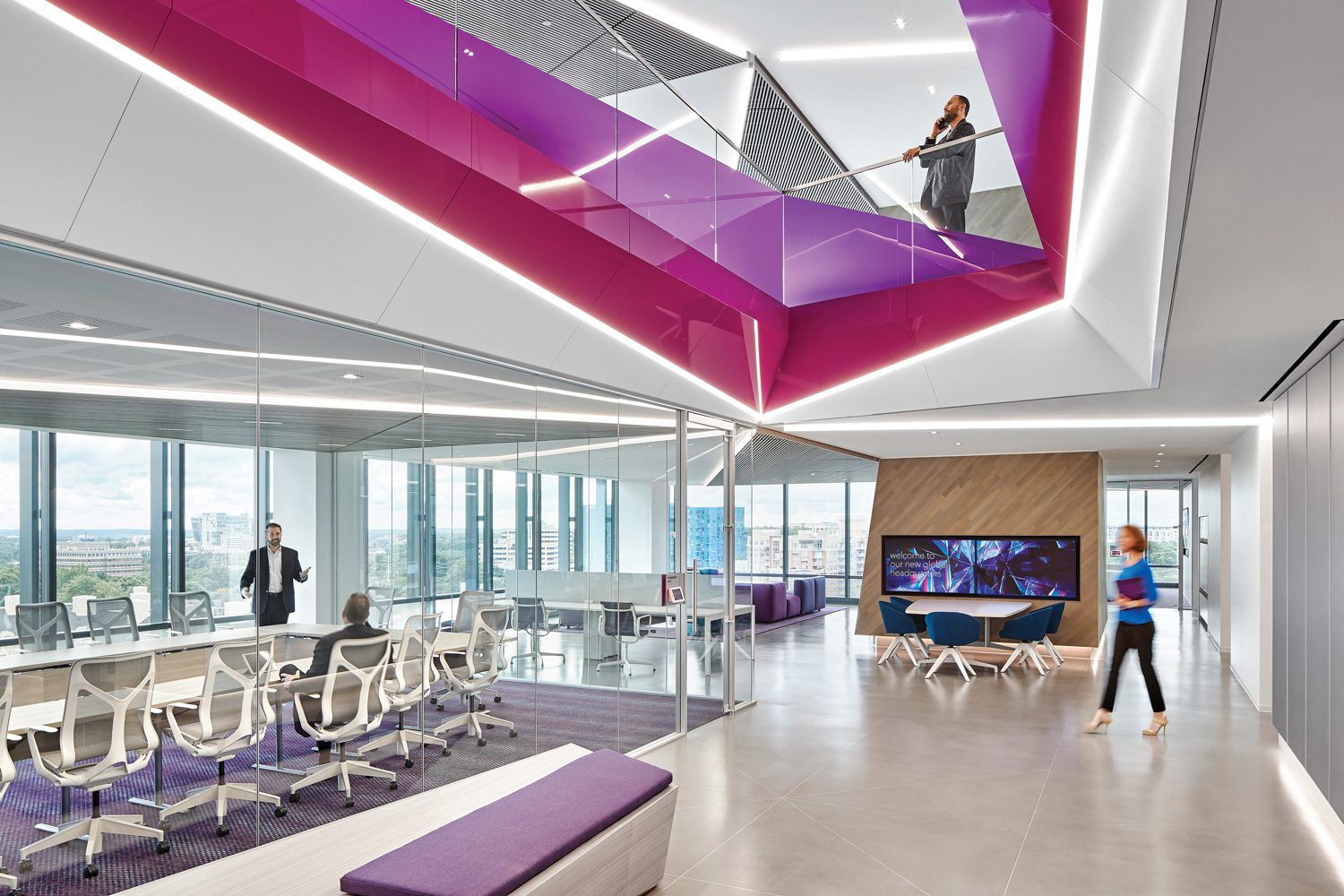 Sightlines between floors, 17,000 square feet of amenities, and a state-of-the-art conference center make the health, defense, and tech company's 17-story headquarters fertile ground for collaboration, while prismatic visuals and installations by artist Davis McCarty reference the company name, a derivative of kaleidoscope.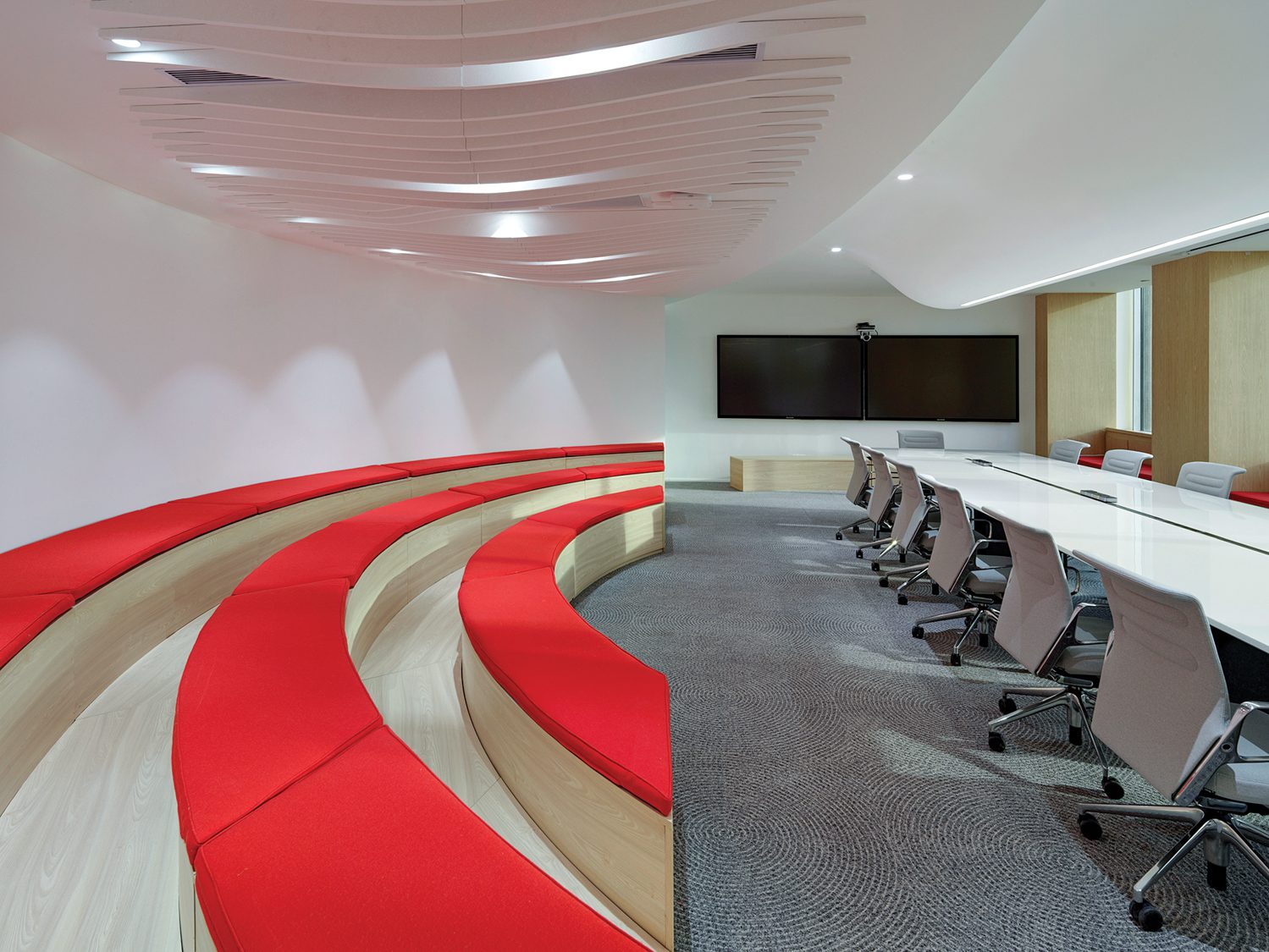 The hedge-fund workplace is characterized by curving glass walls and zesty orange hues, its meandering 10,800-square-foot floor plan based on parabolic forms that create natural pockets for impromptu private conversations and avoid the "interminable and dull corridors" of traditional offices.
Spacial in Montreal by Ivy Studio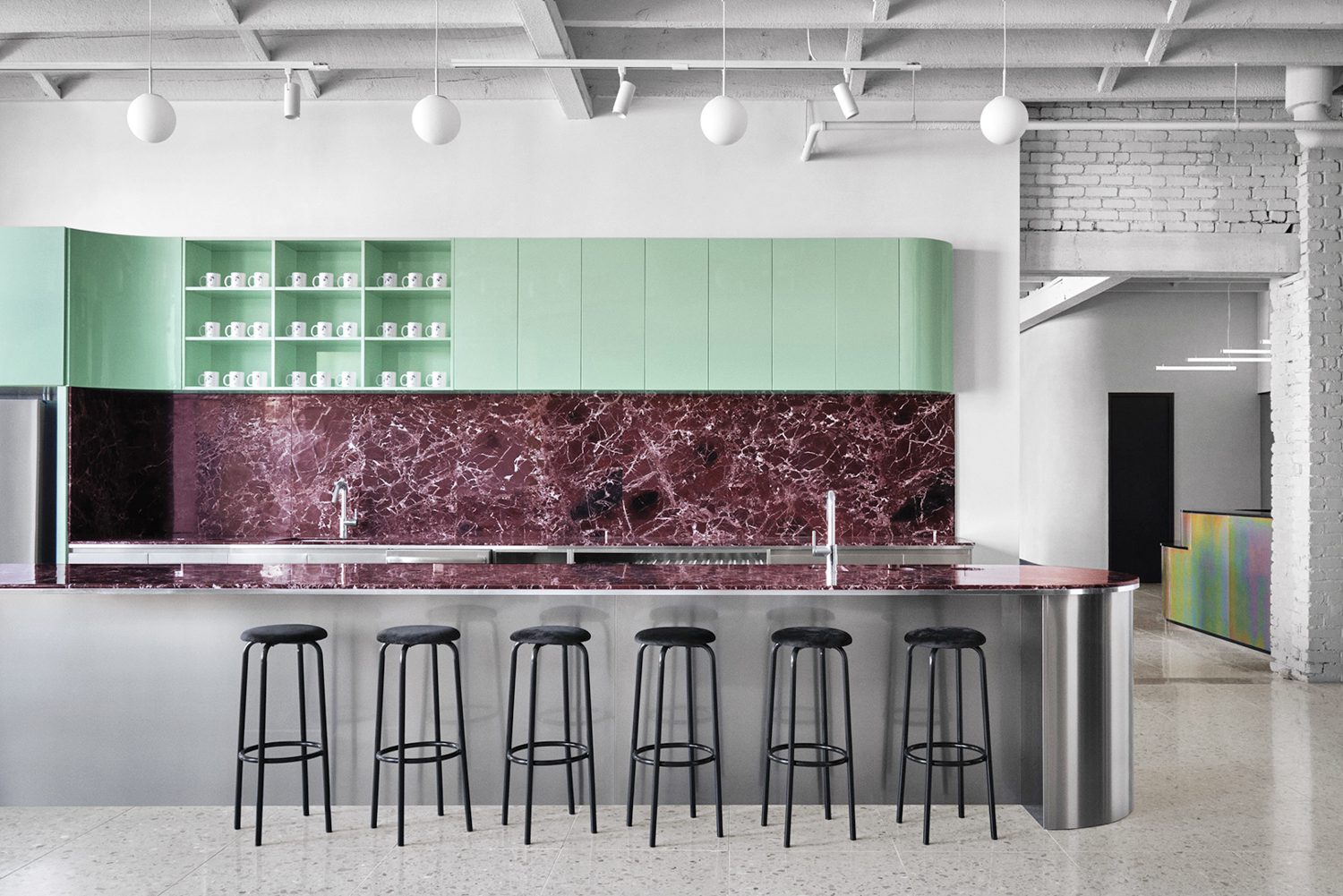 The fledgling coworking brand is defining itself by employing a funky, youthful aesthetic, which is characterized in this 120-person space by surfaces of psychedelic zinc passivity and a residential-style kitchen with pretty painted cabinetry and a Rosso Levanto marble backsplash.
Early Childhood Authority in Abu Dhabi by Roar

For the headquarters of a government agency focused on the future of learning for preschoolers, the concept is based on the synapses of a young brain—a series of hubs connected by organic walkways—with a color psychologist–developed palette and soft, tactile textures on furniture and walls, all meant to inspire adults to view the world through the lens of a child.
.