5 Firms Design Viacom's Midtown NYC Headquarters
Viacom shifts between five firms for its Midtown headquarters.
1. Firm: Studios Architecture
Use: Nickelodeon office
Standout: The kid-centric channel's signature orange shows up everywhere from the staircase between the two levels to the pillows and rug in a lounge styled like an artist's loft.

2. Firm: Gensler with TAD Associates
Use: IT office
Standout: Futuristic angles define the graphic elements and the solid-surfacing counter incorporating a help desk and interactive screens that stream real-time media.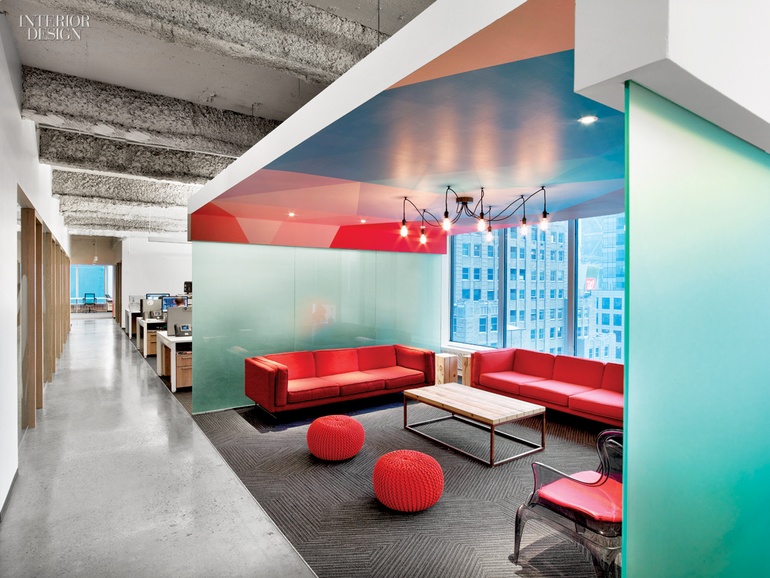 3. Firm: Architecture + Information
Use: MTV office
Standout: The supersize version of MTV2's dog logo and the riots of color, coming from walls and furniture, all broadcast a youthquake energy.

4. Firm: Gensler
Use: Staff café
Standout: A cartoonish library mural, baroquely framed portraits of animals, and a faux hunting trophy serve up an ironic flavor of old-world charm.

5. Firm: M Moser Associates
Use: Wellness center
Standout: White-oak floorboards set an active tone, flowing through the exercise studio and the multipurpose room where massages and health screenings take place.