5 Lighting Fixtures to Set the Mood, Indoors and Out
Lighting is one of the most impactful elements in a space; its fluidity enables a room to come alive. But designers know ambiance is not created by a soft glow alone—it's also dependent on the aesthetic of the fixture housing it.
Dallas-based lighting manufacturer Craftmade thrives by addressing this industry need with its portfolio of timeless, well-crafted lighting fixtures. For more than 30 years, the brand has created quality fixtures, as well as revolutionary ceiling fans, that seamlessly meld form with function. Craftmade's 200+ collections range from classic to contemporary styles and incorporate the latest technological innovations. As such, the brand's products are extremely versatile, and can be used in indoor and outdoor spaces.
Craftmade's latest collections offer designers infinite ways to add a striking focal point to any space. Whether seeking an alluring accent for a residential kitchen or a captivating fixture for an outdoor patio, designers can rely on Craftmade's expertly-designed lighting solutions. Here are five lighting fixtures that exemplify the brand's dedication to quality:
Tuli
The Tuli collection, easily mistaken for a piece of contemporary art, adds a touch of whimsy to any room. The fixture's sleek curves, accented with state–of–the–art LED lights encapsulated in glass cylinders, is a guaranteed conversation starter.
Que

Make a statement with the striking silhouettes of the Que collection, which feature clear seeded glass globes and a timeless aesthetic.
Marlowe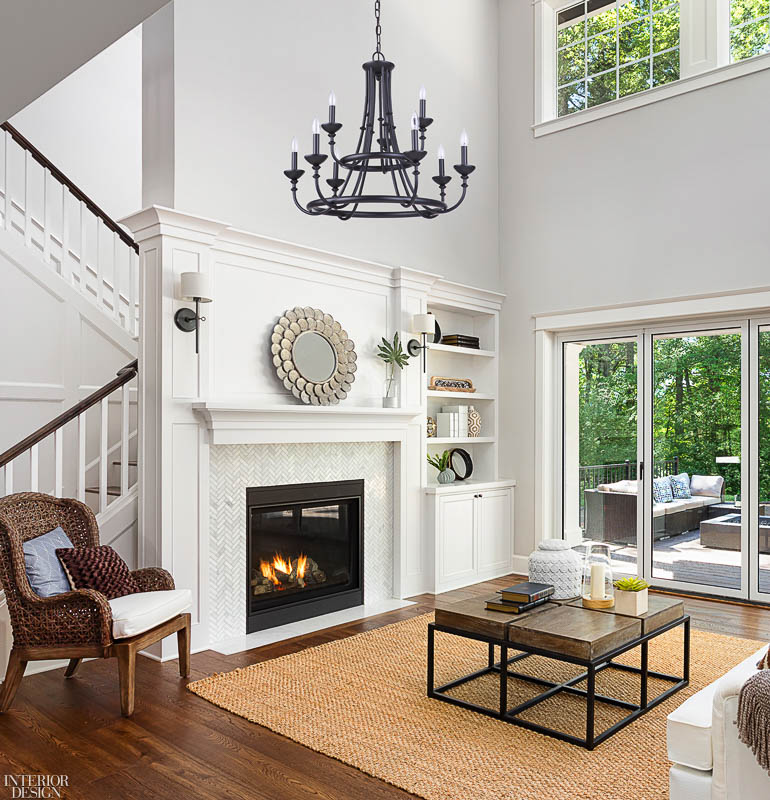 Reimagine old world charm with the clean lines, understated details, and gentle curves of the Marlowe collection, which captures the romance of the past. Offered in two finishes and silhouettes, the versatile Marlowe is the ideal choice for residential and commercial projects alike.
Carmel
Inspired by the natural beauty of Big Sur and the Pacific coast, the new Carmel exterior collection features a separate outer slatted cover that delivers a stunning protective finish. The clear seeded glass pillar also includes a superior UV finish, guaranteed to last five years and stave off fading.
Rens
Clean lines, contemporary styling, and an ADA compliant low-profile make the Rens collection ideal for a variety of applications indoors and out. The fixture, which features a dimmable, integrated LED light, comes in multiple sizes and finishes. It also offers superior UV protection against fading with a five year guarantee, ensuring the Rens continues to command attention for years to come.