5 Most Popular Retail Projects of 2016
As the year draws to a close, we're highlighting the most popular articles on InteriorDesign.net. Check out our roundup of the top retail stories we've published in 2016, and view our most popular hotels, offices, and restaurants.
5. David Adjaye and Christian Lahoude Design Beirut's Super-Chic Aïshti by the Sea Mall
After making a fortune importing Italian jeans to Lebanon, Tony Salamé turned to Adjaye Associates to design a stunning hybrid of a building in Beirut, still a relative oasis of calm in a troubled region. The structure houses both his private contemporary-art museum, the Aïshti Foundation, and the 60-boutique luxury mall Aïshti by the Sea with interiors by Christian Lahoude Studio. A veteran of upscale retail design, Christian Lahoude also made his restaurant debut with the mall's Art People. He outfitted its 2,150 square feet in fashionable backlit onyx, gold mesh, Iranian travertine, and creamy leather.
4. Expanded Flight Club Store by Slade Architecture Is a Sneakerhead's Dream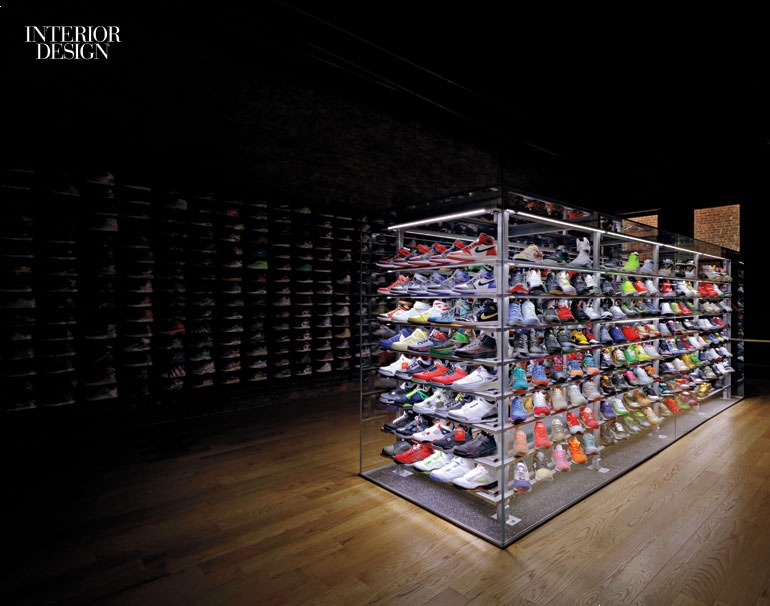 If Flight Club has street cred to burn as New York City's seat of sneaker subculture, that's partly thanks to the edgy design of the flagship, completed six years ago by Slade Architecture. Since then, it has expanded not only to Los Angeles but also back in Greenwich Village, where the Slades connected the existing flagship to a storefront in an adjoining building via two impressive openings punched through the 2-foot-thick party wall.
3. Carturesti's Newest Store in Bucharest Defies the Demise of Books
All that chatter about the digital universe and the demise of books. Nothing could be further from the truth…at least in Bucharest. The Romanian bookstore chain Carturesti and the architects at Square One have transformed a 19th-century building with, ahem, a storied past into a 10,000-volume hub for the central Old Town.
2. Peter Marino Burnishes the Bulgari Legend in London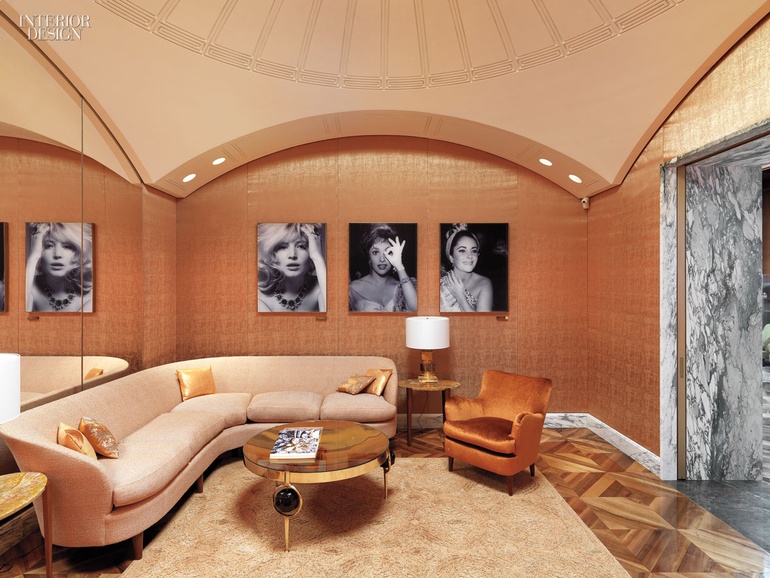 Bulgari's London boutique follows, lavishly, in the wake of Peter Marino Architect's work at the Rome flagship. An inset eight-pointed star marks the paving at the entry, as in Rome. Otherwise, the white-painted cast-iron facade gives little indication of the extravagance within. Marino manages to convey a powerful sense of glamour and monumentality despite the relatively compact nature of the interior, 4,000 square feet on two levels.
1. For the Pigment Store in Tokyo, Kengo Kuma Thought Like An Artist
Already offering museum-caliber art storage, Warehouse Terrada has moved into a new phase by opening Pigment, an art-supply shop in Tokyo like no other. With 4,200 pigments as well as 600 paintbrushes and 50 types of rare glue for sale, this is an artist's dream. Non-artists come, too, just to admire the interior by Kengo Kuma & Associates—recently in the news for participating in a much higher-profile project, the National Stadium for the 2020 Olympic Games.