5 Retail Wonderlands Subvert Reality
These retail environments—from Brooklyn to Barcelona—subvert reality with elements that transport customers into a variety of product- and design-inspired wonderlands.
"The pleasing compositions of the shoes were our inspiration."
Firm: Bower Studios
Project: Gray Matters
Location: Brooklyn, New York
Standout: Riffing on the brand's Mildred Egg mule, table bases are ovoids of painted resin composite, but the mirror is a customized Bower production piece.
"We conceived the store as a beautifully crafted kit of parts adaptable to diverse locations."
Firm: Envelope Architecture + Design
Project: North
Location: Brooklyn, New York
Standout: Ceiling-hung holographic screens and capsule-themed booths offering advanced scanning technology are appropriately futuristic for this space selling Focals, or smart eyeglasses.
"Displaying each item individually brings more attention to the product."
Firm: Kengo Kuma & Associates
Project: Camper
Location: Barcelona, Spain
Standout: Interlocking niches of unglazed iron oxide–tinted stoneware contain shoes and nod to the region's Catalan vault, a fixture in the architecture of hometown hero Antoni Gaudí.
"The surprising color and material palettes lend a postmodern edge."
Firm: Alberto Caiola Studio
Project: Harbook
Location: Hangzhou, China
Standout: In this digital age, it's fitting that the bookstore-housewares hybrid melds the old (classic Italian porticos) with the new (Instagram-worthy Memphis-esque displays and hues).
"The aim was to create an architectural landscape."
Firm: Marcante-Testa
Project: Imarika
Location: Milan, Italy
Standout: The womenswear boutique's renovation-expansion features elements in clay, burled briar, copper, and acrylic, creating a milieu referencing mid-century projects by Franco Albini and Carlo Scarpa.
Keep scrolling to view more images of the projects >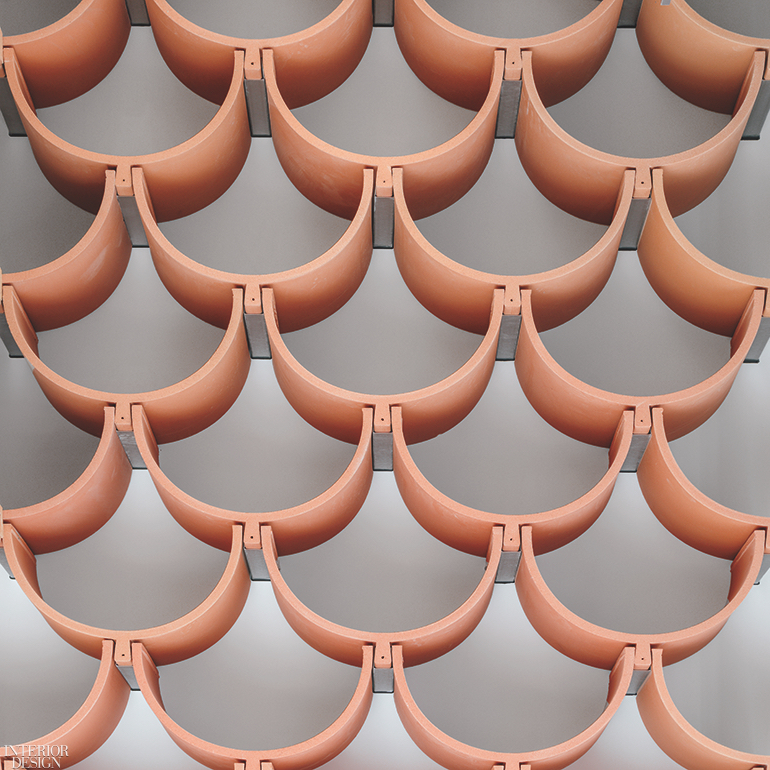 Read next: Dimore Studio Fashions a Unique Look for Luxury Italian Womenswear Emporium One-Off