5 Swoon-Worthy Fabrics & Wall Coverings
1. Studio Custhom: Founders Nathan Philpott and Jemma Ooi team with London-based 2LG Studio to reimagine classic florals for modern interiors with Forest Hill. The line of hand-printed textiles and wallpapers includes tone-on-tone Vale (in white Stone and dark Night) and Forest, a densely patterned oral in blue Borage and Taiga colorways.
2. Innovations: Pressed greenery and artfully applied pigments evoke the mottled colors and textures of trees in Botanica, a handcrafted wall covering that combines skeletonized leaves, paperboard, and polyester yarn on a nonwoven backing. Meant to evoke a warp-speed walk through a forest, the 36-inch-wide pattern is available in six colorways, from autumn red to winter white.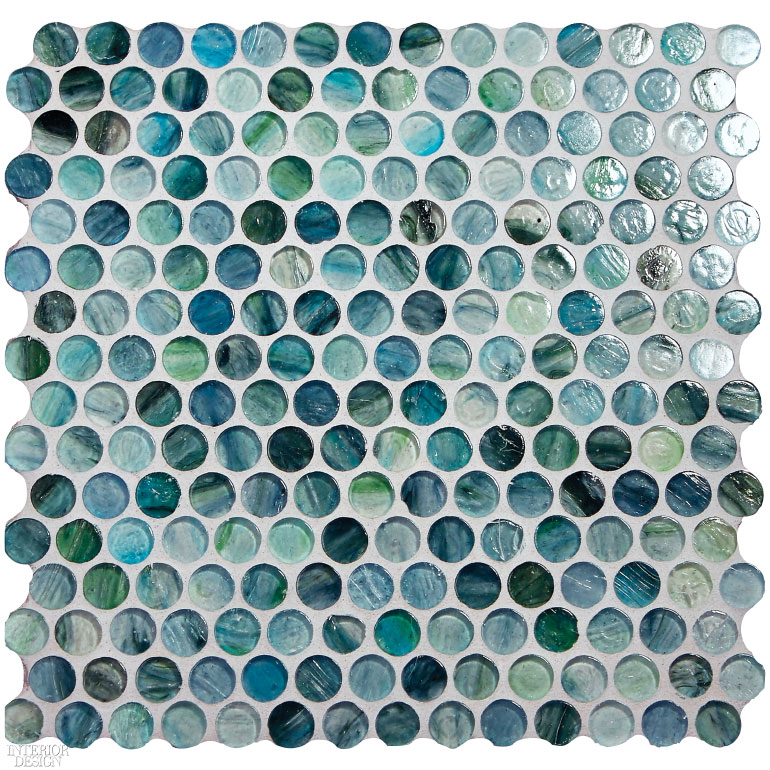 3. Lunada Bay Tile: The manufacturer's Tozen collection of glass tiles expands with a new format: penny rounds, so named for their resemblance to pocket change. The handmade 3⁄4-inch modules feature translucent watercolor tones, available in 17 hues and two finishes, in sheets measuring 11 3⁄4 inches square.
4. Architex: Charting the evolution of textiles, from the handcrafted to the mass produced, is the mission of Fashion in the Age of Technology. The six-part series filters classic weave structures through a modern-day lens. Five polyester patterns and one cotton-viscose blend are available in 48 colors, from mainstay neutrals to trendy brights, some boasting Alta stain resistance treatment.
5. Black Crow Studios: The studio's creative director and founder Tracy Hiner supports gun violence awareness foundation Raise the Caliber with this range of digitally printed wall coverings. Caliber combines paint and photography with shredded guns and shell casings culled from America's most dangerous streets. The numbered series comes in 53-inch-wide panels, with dreamy imagery turning pain into beauty.