9 Seriously Fun Slides from Around the World
Whether in recreation centers or offices, these slides play well with others.
1. Edmunds.com Headquarters by M+M Creative Studio
The striped slide combines stainless steel with polycarbonate.
2. Freizeitbad Stegermatt by 4A Architekten
This aquatic center features indoor and outdoor pools and slides.
3. Dreamland 3.0 by Shanghai Depth Design Engineering
Children are encouraged to choose their own adventure at this game space, a Best of Year 2018 honoree for Kids' Zone.
4. Aquamotion Ski Resort by Auer Weber
A white-water slide in the aquatic center is laminated fiberglass.
5. Fantastical Playground Exhibit in Germany
Carsten Höller designed the stainless steel and polycarbonate slide.
6. Outsystems Portugal Office by Inloki
An aluminum slide offers a playful touch to the work area.
7. Nubo Indoor Play Center by PAL Design Group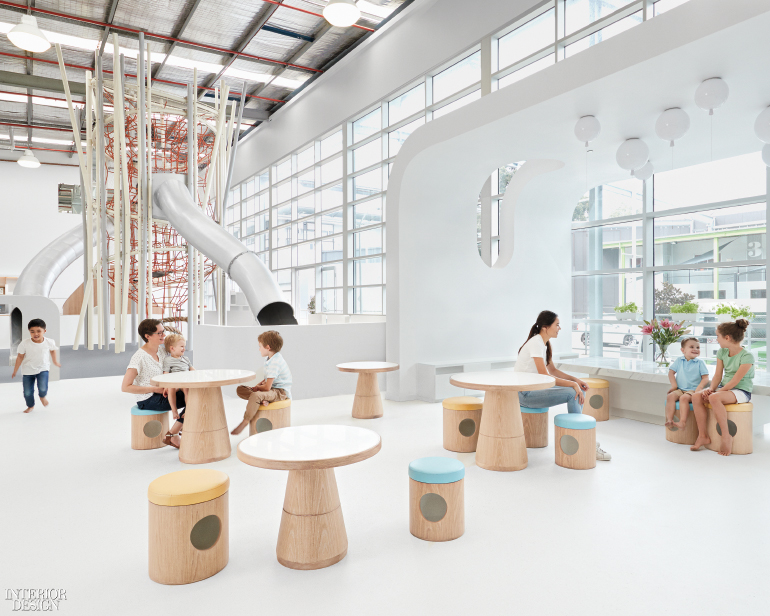 The center encompasses climbing ropes, slides, and a ball pit.
8. Portland Residence by Skylab Architecture
Work meets play in this warehouse turned home, which boasts an indoor skate park alongside studio space for artists in residence to record music and embark on other creative pursuits.
9. Fantastical Rooftop Playground by Kenneth Cobonpue
The slides end on circles of synthetic rubber surrounded by artificial turf.