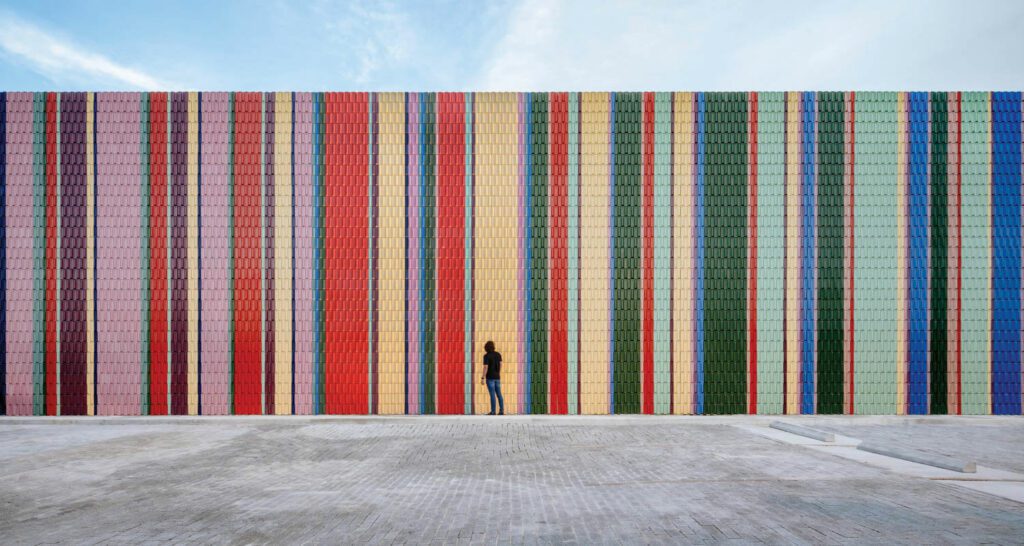 A Look Back at the Beauty Brought to Life by the Creative Community in 2021
The 6-by-8-foot Platon, a 2012 image of land in the Democratic Republic of Congo fought over by indigenous Congolese tribes and rebel militias shot with Kodak Aerochrome film, was part of "Displaced," at Fondazione MAST in Bologna, Italy.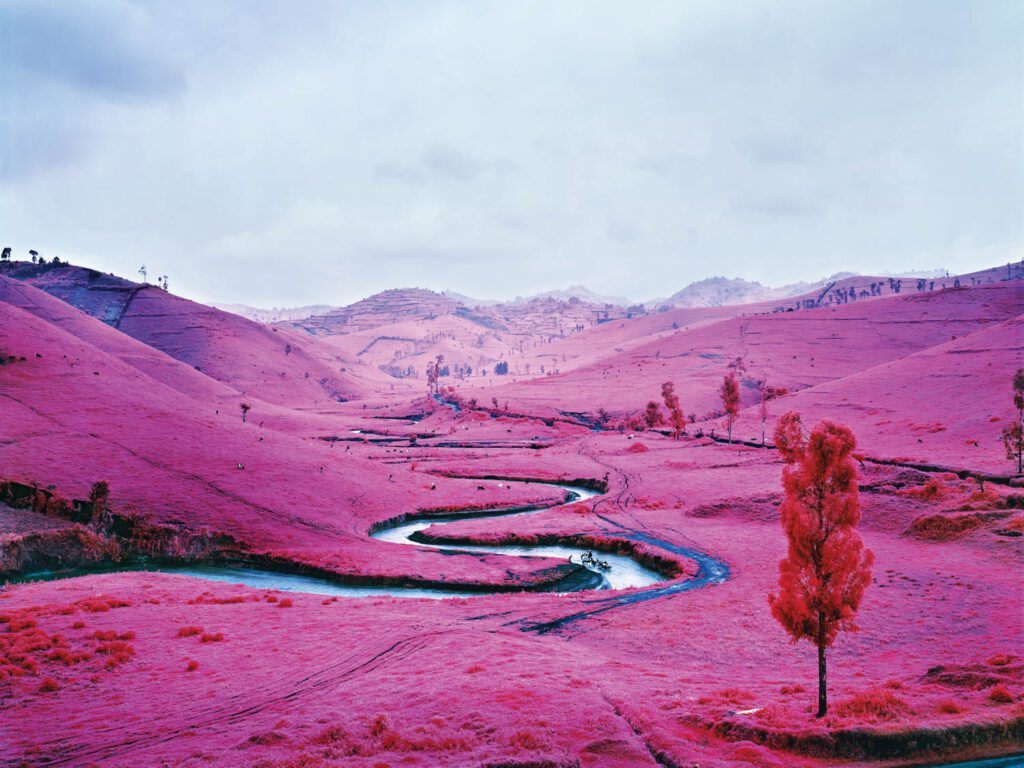 For Uncommon Store, an unmanned boutique in Seoul, South Korea, selling food, drinks, and skin-care products displayed along a 50-foot-long wall of acrylic and stainless-steel shelves, customers scan a QR code to enter, and 50 ceiling-mounted cameras apply face-recognition software to access their digital payment.
Some 30,000 matte-glazed ceramic tiles clad the exterior of Arca Wynwood Design Center, an architectural materials showroom and arts space blocks from Miami's Design District, the palette based on the denominations of pesos from Mexico, where parent company Grupo Arca is based.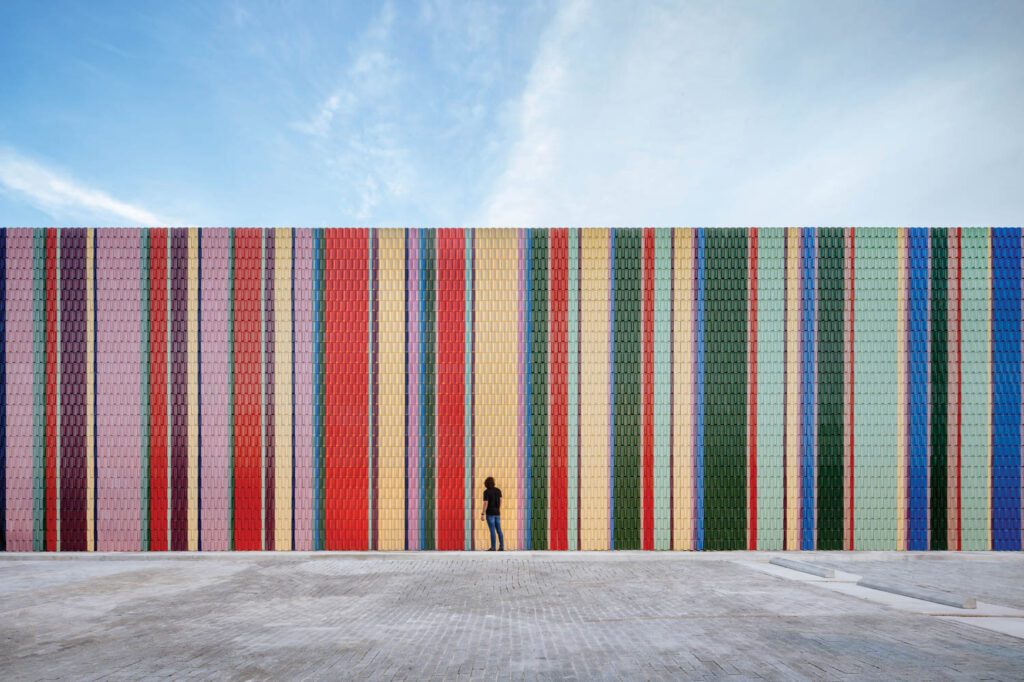 Thaddeus Mosley
The nonagenarian debuted five wood sculptures, made from felled trees, sawmill cut-­offs, and reclaimed building materials, for "Thaddeus Mosley: Forest," on view at the Baltimore Museum of Art through March 27.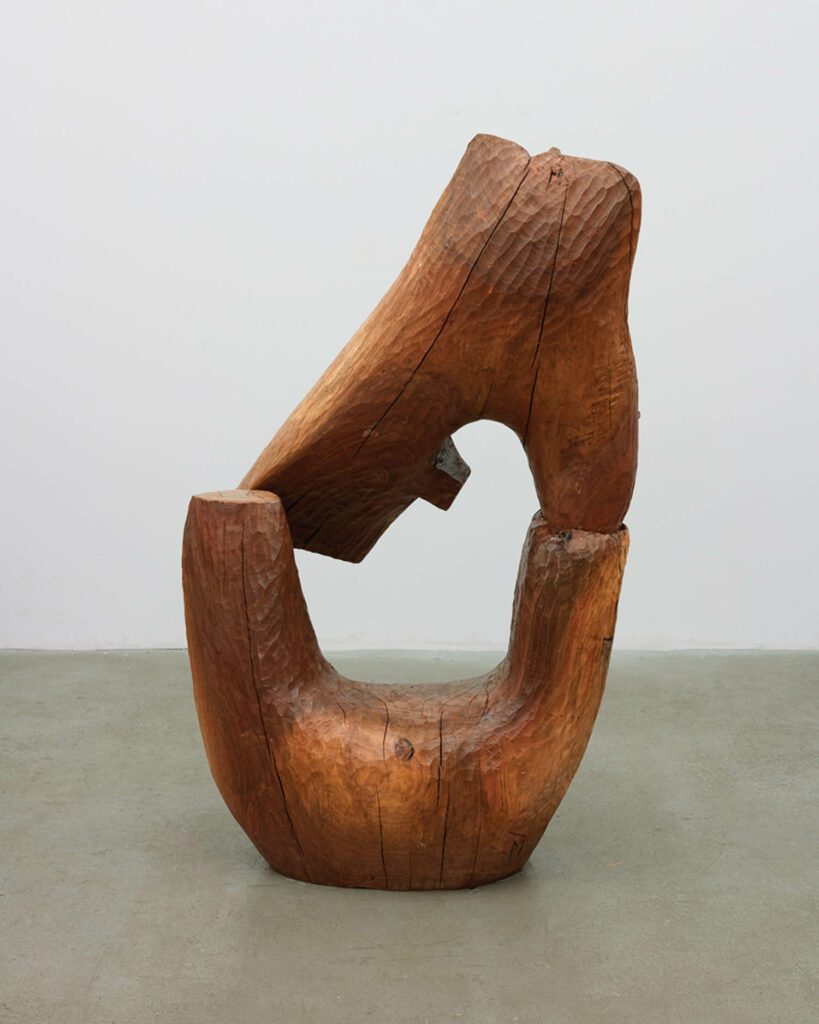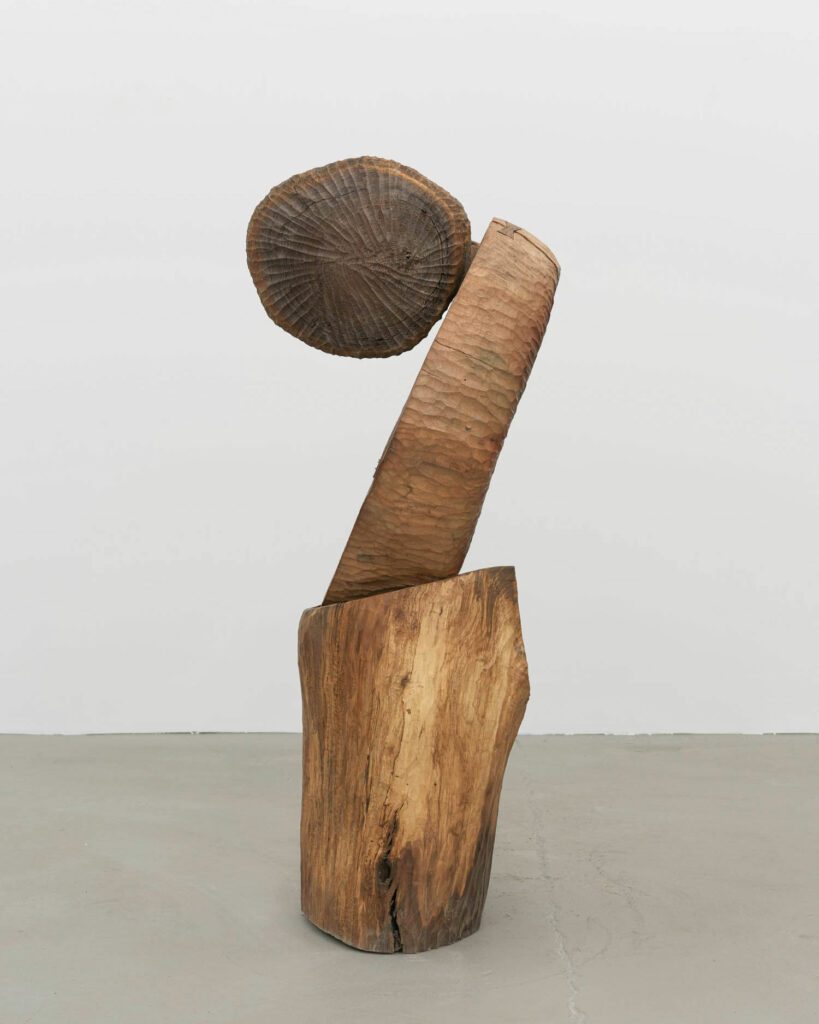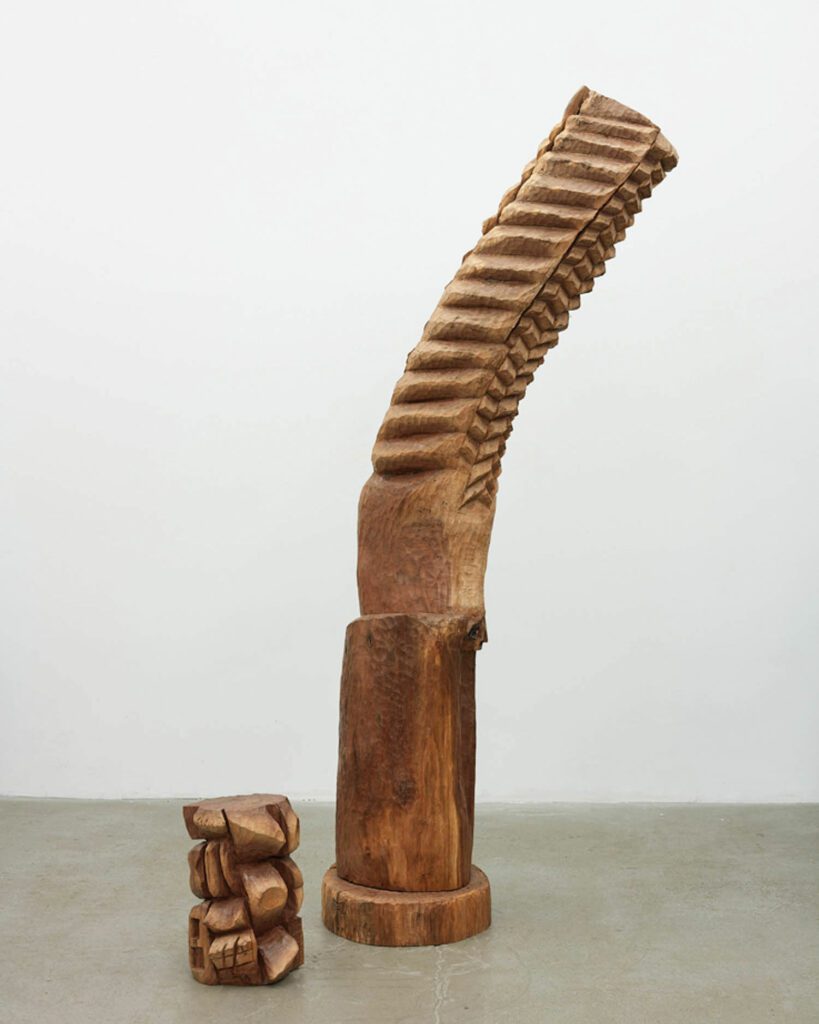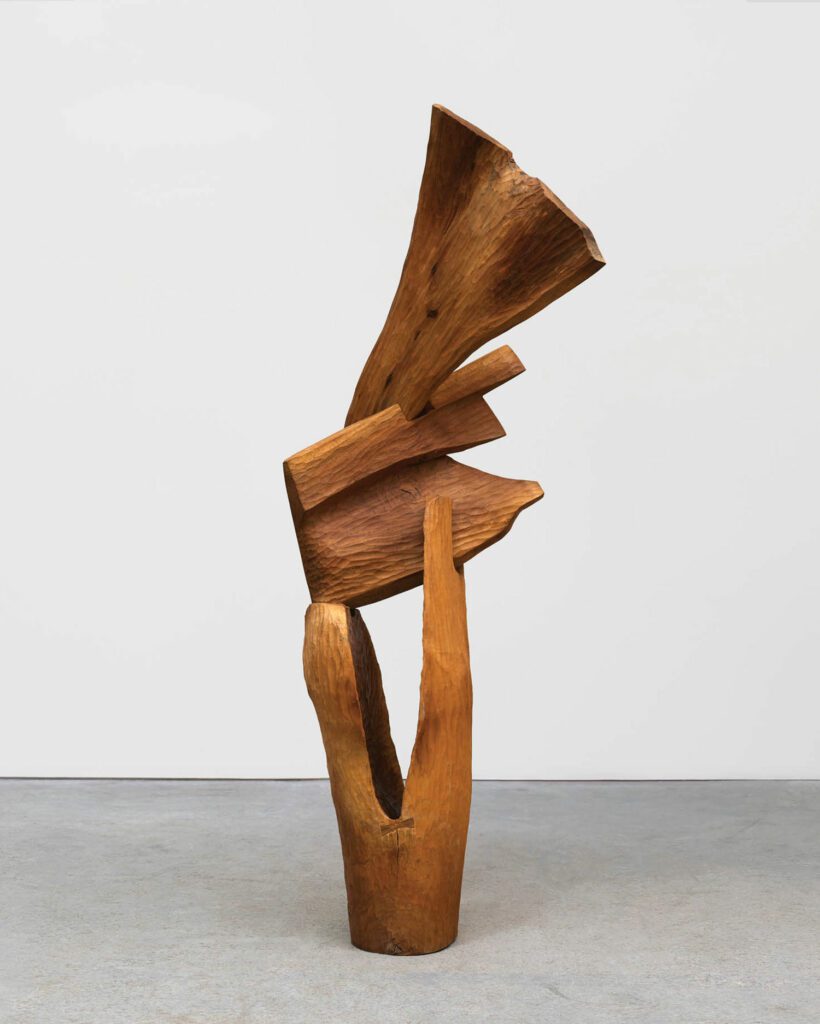 The natural forms of trees inspired the plywood ribbing around columns at Eco Kindi, a kindergarten school in Vinh, Vietnam.
Occupying the former velodrome built for the 1976 Olympic Games, the Montreal Biodome science museum retains its architectural heritage with the insertion of a biophilic skin made from Batyline and Precontraint and freestanding elements and is capped with massive skylight panels.
Model Arielle Simone wears the Spanish leather Houndstooth bag, its 3-D reinterpretation of the traditional Scottish check meant to play with perception, by the founder of the environmental-, furniture-, and accessories-design firm Forms; Komar's art practice Mooqko conceived the shoot's set design.
Early in the pandemic, the Crosby Studios founder virtually launched a home-goods collection, which includes fleece loungewear and the Blue Hand Pillow, then opened the bricks-and-mortar Crosby Studios Store in Moscow, where he lives part-time.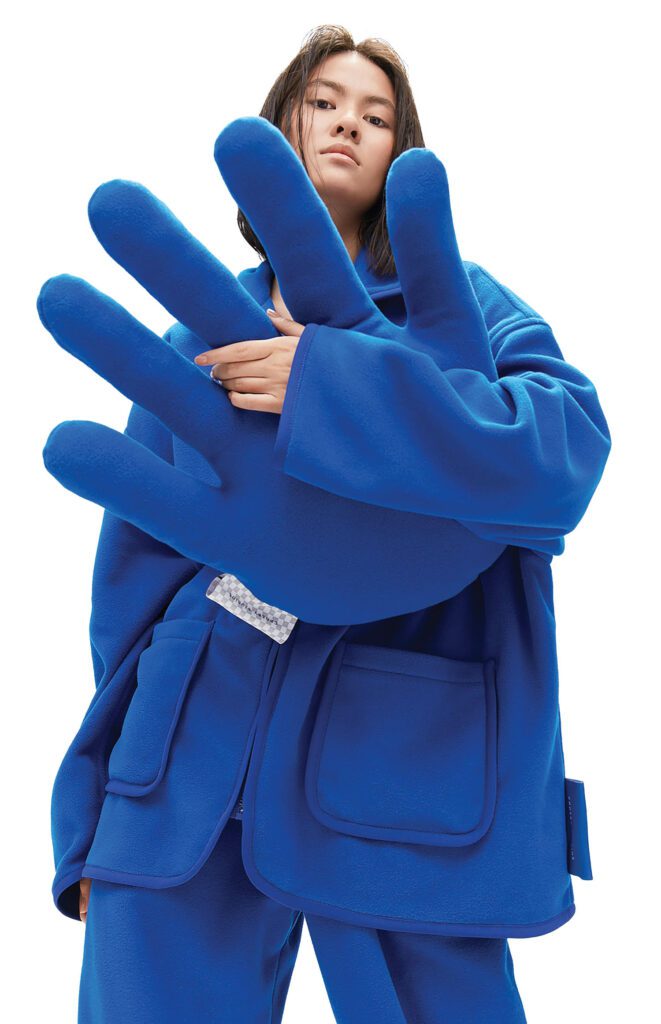 In the entryway to its office, showroom, and shop in Red Hook, Brooklyn, the joint furniture-production and architecture studio designed, fabricated, and built on-site an elliptical solid-wood staircase.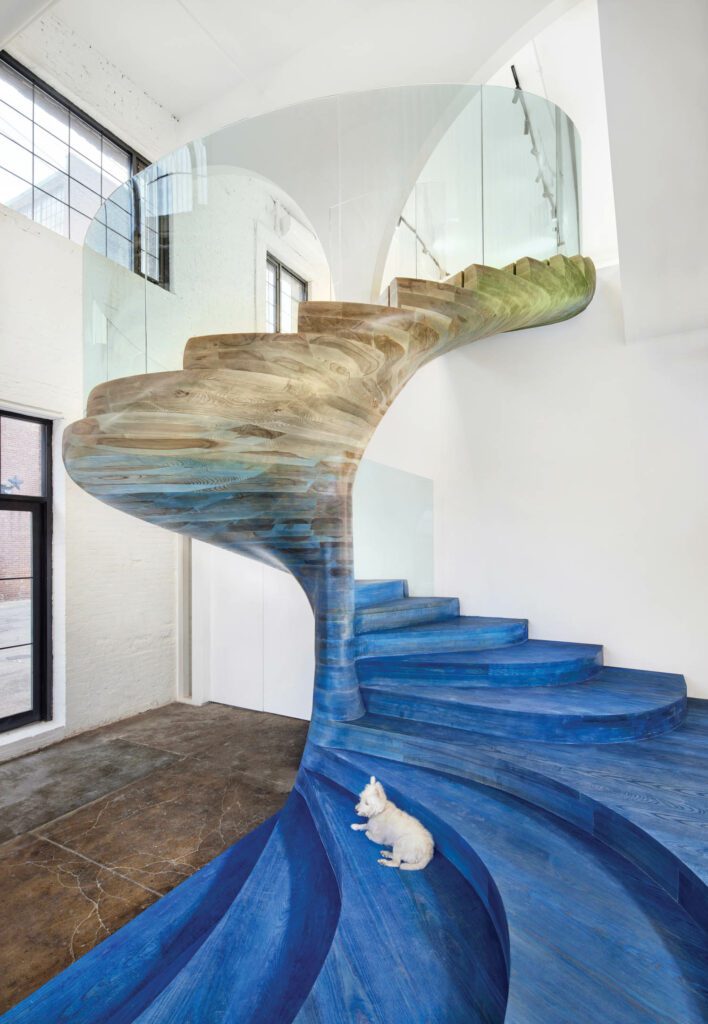 A double-helix pattern of 146 steps made from weathering steel ascends to the top of the 82-foot Marsk Tower in Denmark's Wadden Sea National Park.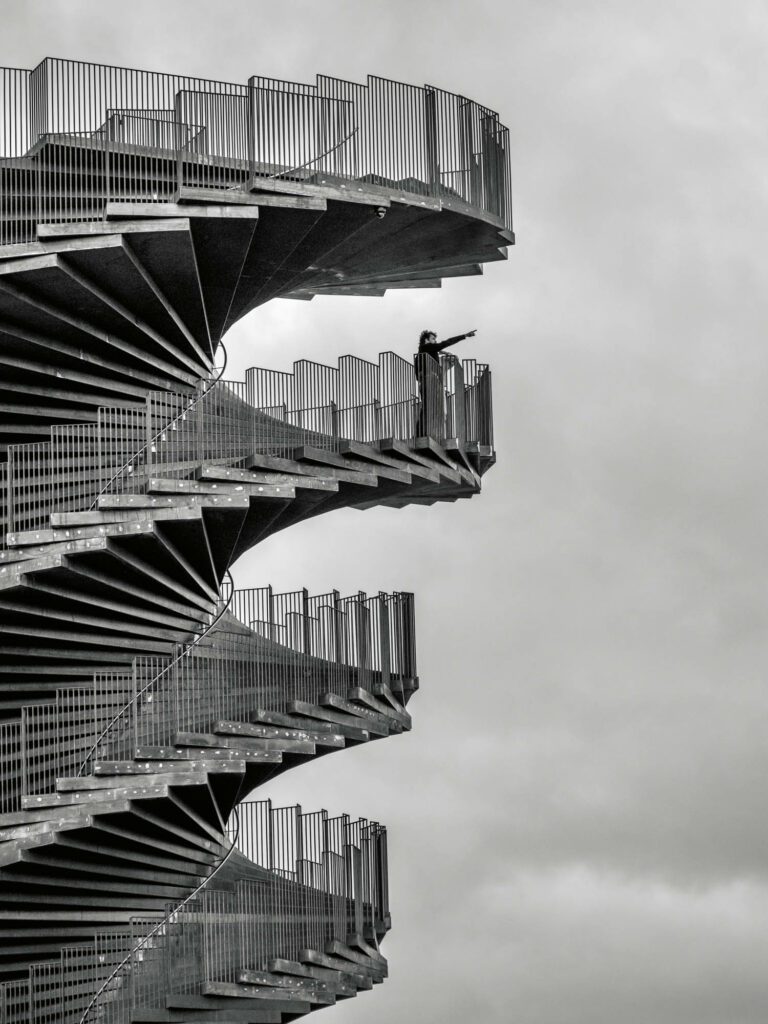 A light show plays on the walls of a glass box in the first room of "Cave Dwelling Shall Predict the Future," a multiyear exhibition promoting passive housing at a Gaoxin Real Estate sales office in Xi'an, China.
The Graduate Roosevelt Island hotel is part of the Cornell Tech campus and reflects its unique location with a witty blend of old school and New Age that begins with a booklined lobby centered on a 12-foot-tall FlyBoy sculpture by Hebru Brantley.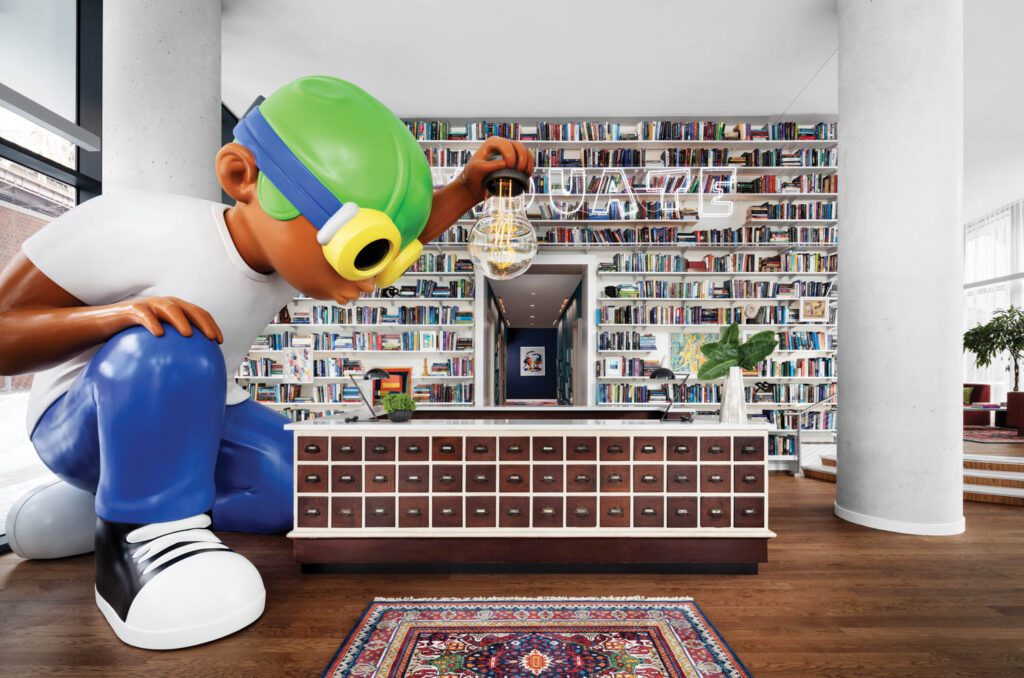 "Shape Tomorrow: Towards a Future-Oriented Built Environment" was an interactive exhibition at the Aedes Architecture Forum in Berlin featuring nine 16-foot-high towers symbolizing the diverse programmatic approaches of the firm's projects, which prioritize people and their social interactions, accompanied by toy figures that visitors were invited to move throughout the installation.
Pavilion, an 11-foot-tall sculpture in mixed materials, stands on the concrete-paved amenity deck at VYV, a two-tower residential complex in Jersey City, New Jersey, by Arrowstreet, Perkins Eastman, and Studios Architecture.
Irregular lumps of polyethylene plastics culled from factory overproduction get saw-cut or CNC-milled and transformed into Plastic Mine, a series of one-of-kind shelves.
Sea Change, an interactive LED installation of mirror-polished stainless steel in a North Vancouver, BC, bus transit tunnel, was the CODAaward winner in the transportation category.