A-SH Combines Multiple Influences for a Minimal Apartment in the Czech Republic
Sometimes what looks minimal is actually the combination of multiple influences. A-SH's interiors for a new apartment in the Czech Republic's Ústí nad Labem region is a perfect example. Its 750 square feet not only serve as a residence for a musician-slash-mountain climber and his partner, but also incorporate architect Štepán Havlík's interest in the rural cottages of the nearby Ceské Stredohorí hills—and the owner's affection for Provence.
Read more: Czech Guesthouse by ORA Fuses Historic Architecture With Contemporary Touches
"I did not wish the design to stay in the past by repeating all the well-known borrowed architectural phrases," Havlík explains. "I rather wanted to create a real and contemporary answer to the specific demands of the customer."
Clever use of natural light from the apartment's balcony offered the French touch, with solid wood furniture nodding affectionately to the cottage craftsmanship. The ceiling's faceted plywood not only pays homage to days spent on the mountain, but also conceals mechanisms for climbing equipment. And custom storage for microphones in the living room—as well as the adjoining recording studio—is a textbook case of sound design.
Read more: Denisa Strmiskovà Studio Transforms Czech Military Fort Into Chic Hostel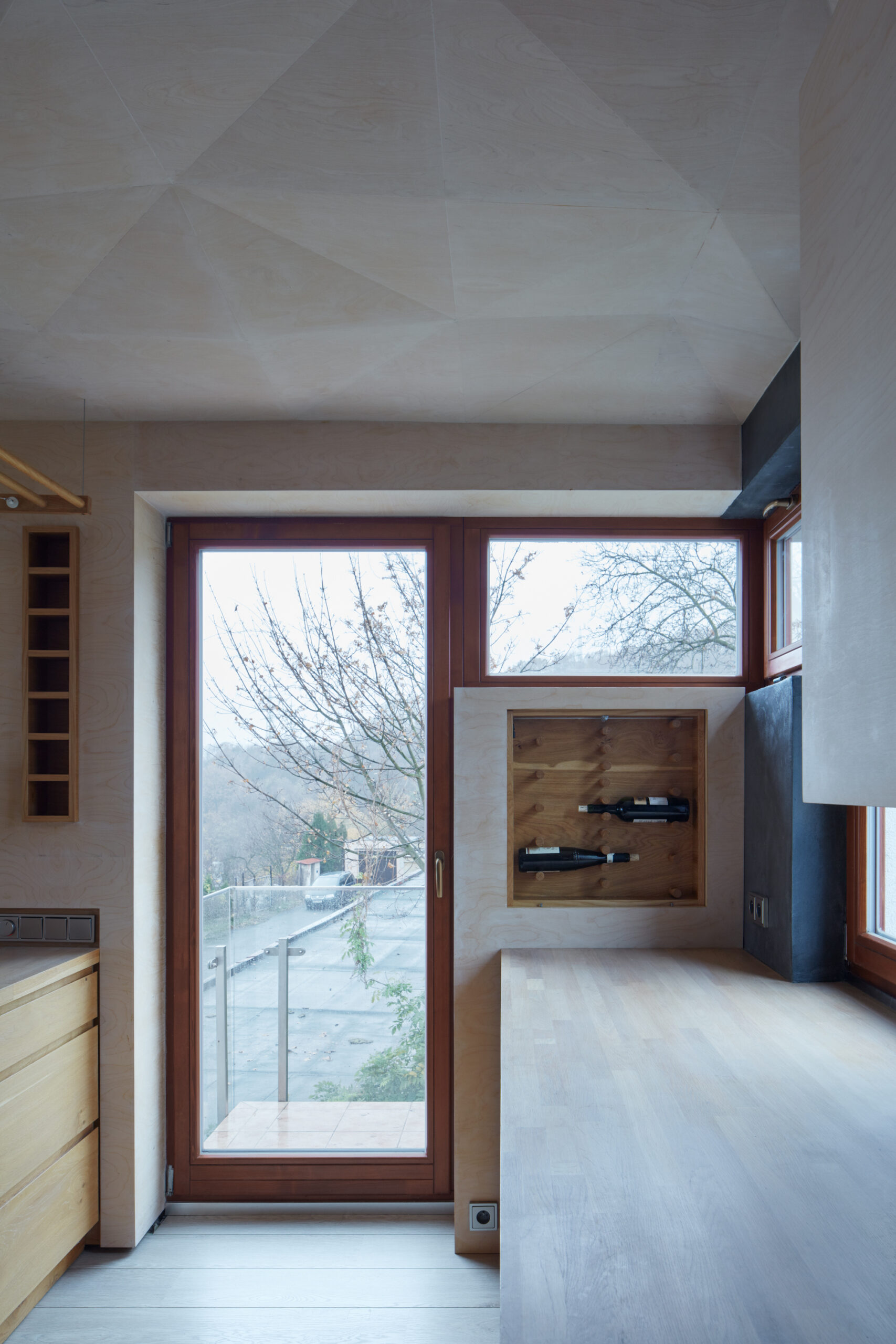 Read more: New in Europe: 10 Recent Design Projects