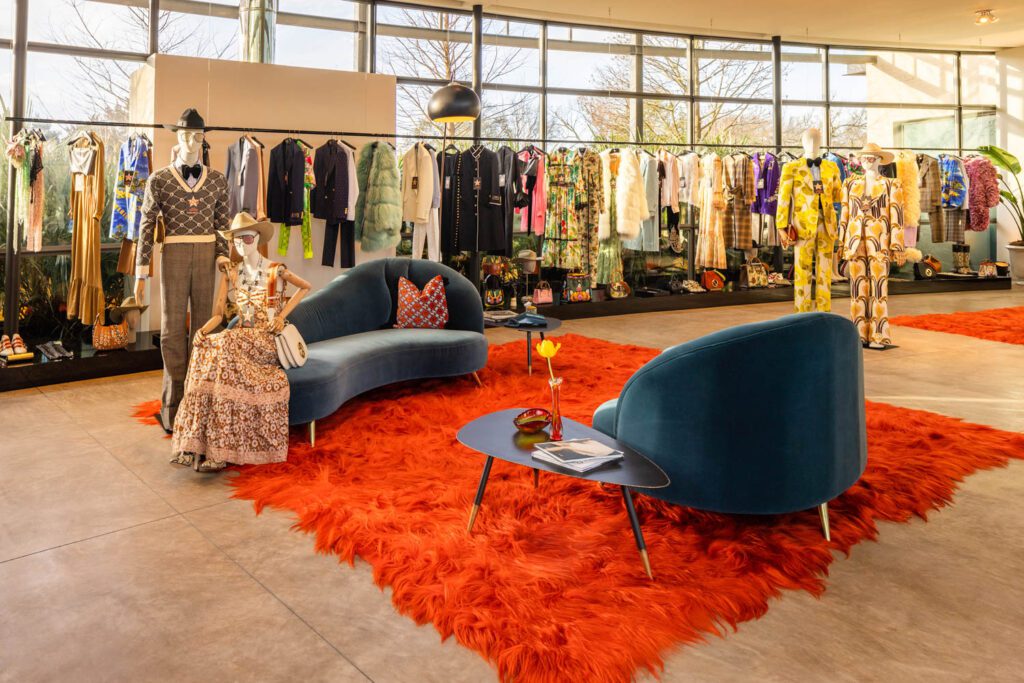 Alessandro Michele Subverts the Fashion Show With Gucci Dallas Space
The parlance of the fashion show is inherently in-person and mobile: runway, catwalk. So, what to do when a pandemic renders that dynamic temporarily unfeasible? Gucci's prolific creative director, Alessandro Michele, had some ideas of course involving mid-century design icons, shag carpeting, and vintage cars, and nowhere were they better on display than at Gucci Dallas Space.
Michele and the Gucci creative design team transformed a sprawling modernist Dallas mansion by Texas architect Lionel Morrison into a shoppable multidimensional environment defined by the juxtaposition of classic architectural details and visionary features like perimetral arches, LEDs, and white reflective floors.
Shown throughout was Gucci's Love Parade Collection, Michele's second showing in the centenary year of the House, which was originally presented live outdoors along Hollywood Boulevard in Los Angeles, along with exemplary jewelry and bags flown in from Italy, and couture and customizable prêt-à-porter pieces—not to mention Gucci's own in-house cookies.