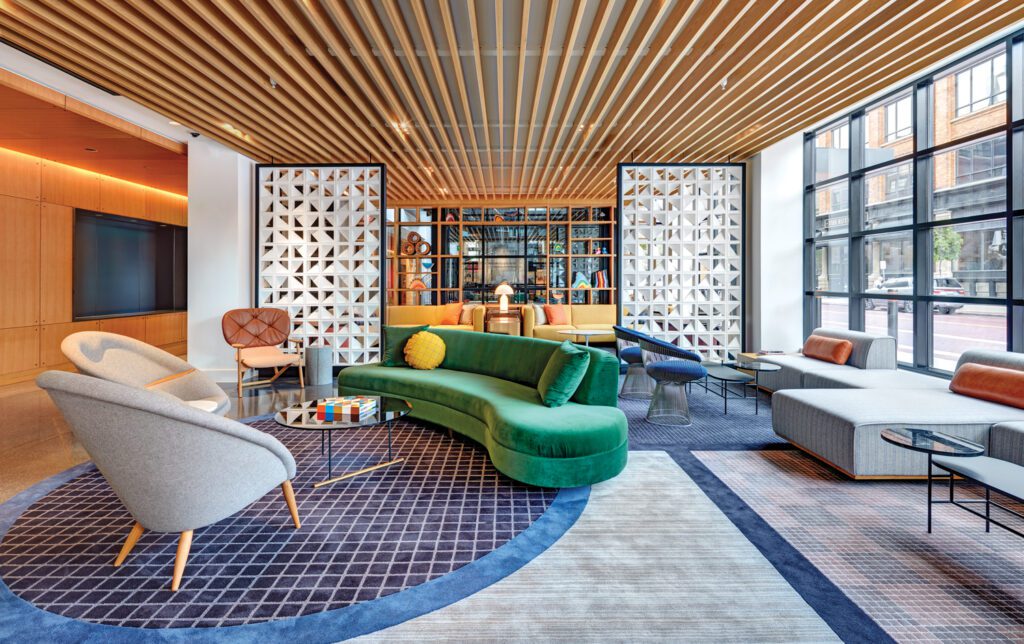 Anderson/Miller and Valerio Dewalt Train Associates Offer a Nod to the Region's History With Canopy by Hilton Grand Rapids, Michigan
Long before it was branded Beer City, Grand Rapids, Michigan, was called Furniture City. Its namesake river empties into nearby Lake Michigan, which made the area a hub for the wood crafts during the 1880's lumber boom and gave rise to industry giants. So, when Hilton was looking to expand its boutique hotel brand Canopy there, it made sense to incorporate the region's history.
"Our work is rooted in a modern interpretation of historic and contextual details," says Robert Webber, chief sustainability officer at Valerio Dewalt Train Associates, which designed the ground-up, eight-story Canopy by Hilton Grand Rapids, its ironspot brick, blackened steel, and glass facade merging industrial and tailored—and leading it to snag the competition's hotels category. "We proposed the direction, since Canopy is about bringing local stories to life through design," adds Laurie Miller, managing principal at Anderson/Miller, Ltd., which masterminded the hotel's interiors. "Knowing how the city was founded and that Herman Miller and Haworth are still there, we leaned into that."
Though assuredly contemporary, the property plays to a mid-century modern theme. In public areas, Warren Platner stools mingle with newer and custom furniture, like Patricia Urquiola seating, a fiberglass reception desk, and the lobby's graphic rug. Slatted oak millwork is throughout, especially in the 155 guest rooms, where bed canopies riff on the brand name.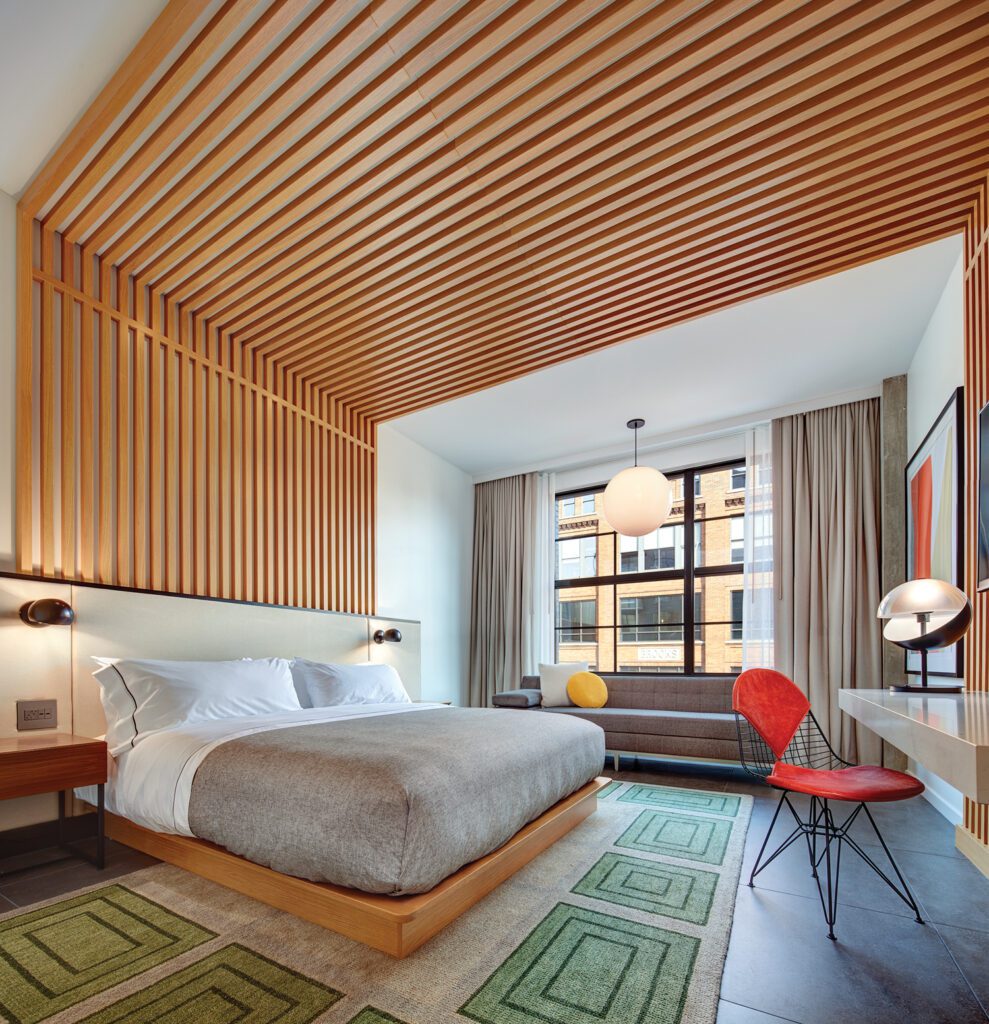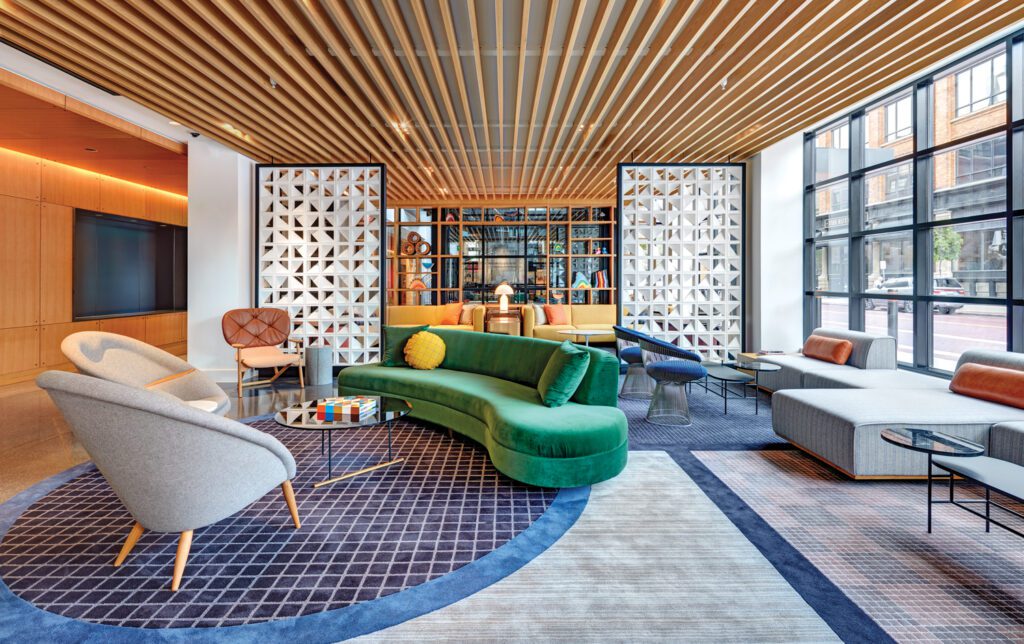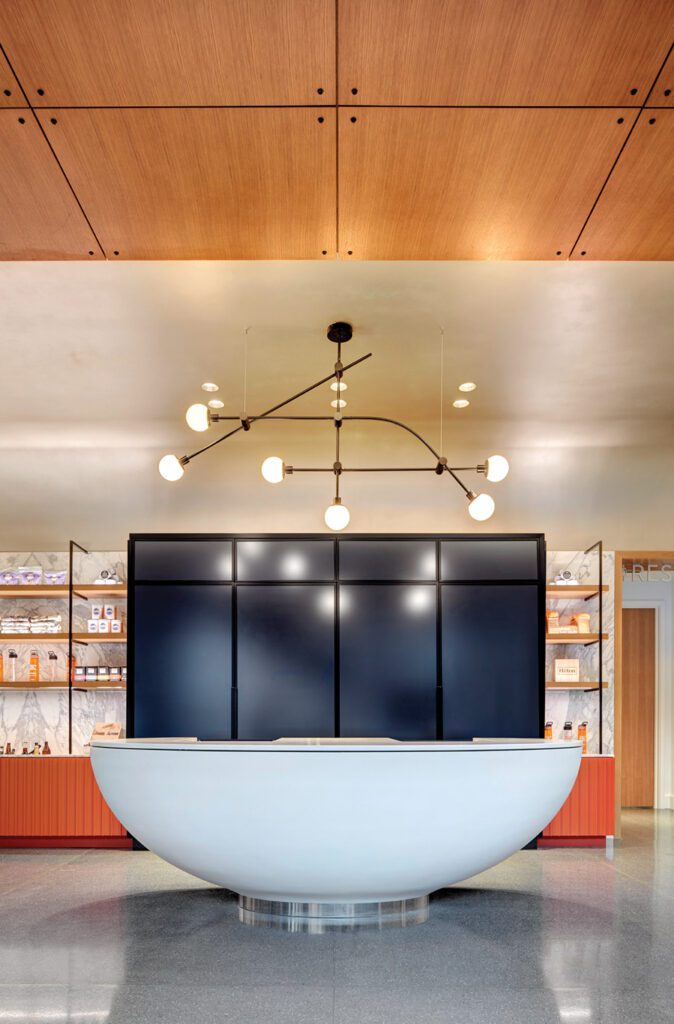 project team
anderson/miller, ltd.
: laurie miller; matthew lee; ginny degregorio; jamie lewis; savanna madeira; rooz irani.