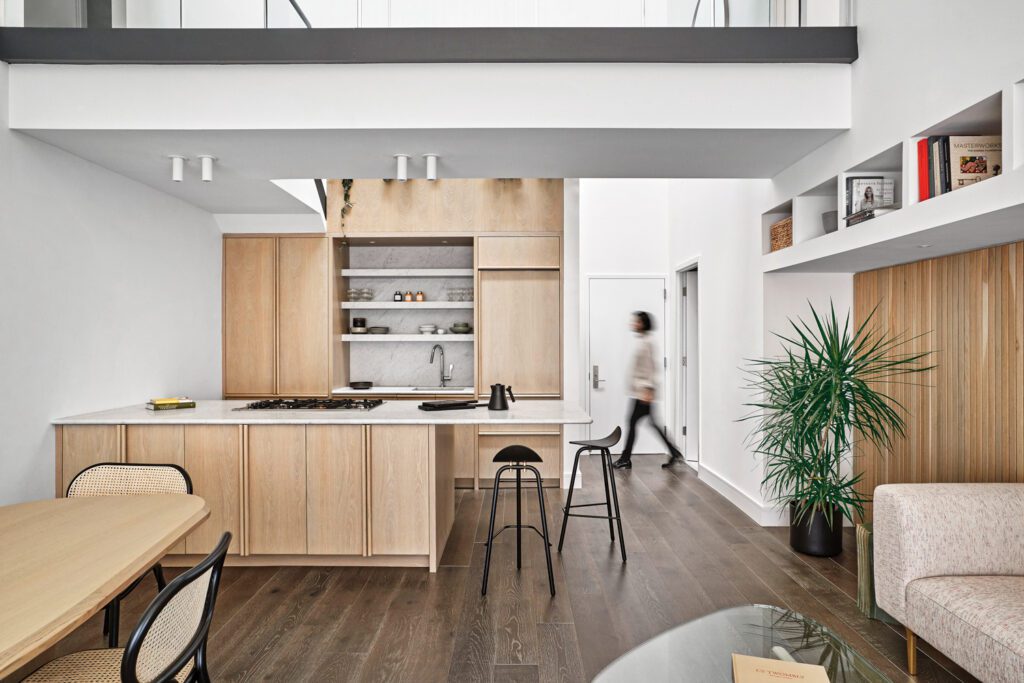 Architect Stephen Conte Creates a Statement-Making Brooklyn Duplex
With a client wish to "stand out without standing out," architect Stephen Conte didn't flinch. Rather, the Pratt Institute alumnus and StudiosC founder welcomed the challenge of the koanlike request—the request coming from a couple for their Brooklyn duplex. Further, the clients were looking to avoid a generic space highlighted by a few paintings, photographs, and colorful objets. Their desire was that the home itself, as well as its furniture and lighting, be an artistic statement.
Expecting their first child during the process, they had purchased two stacked units in a condominium building in Greenpoint, where Conte's studio is located, to be combined into a single 2,100-square-foot residence. The ensuing gut renovation involved reimagining the kitchen and smoothing out myriad bumps and soffits in the walls and ceilings for a unified, clean appearance throughout. Even lighting access panels were made seamless, hidden within the plasterboard of the ceilings.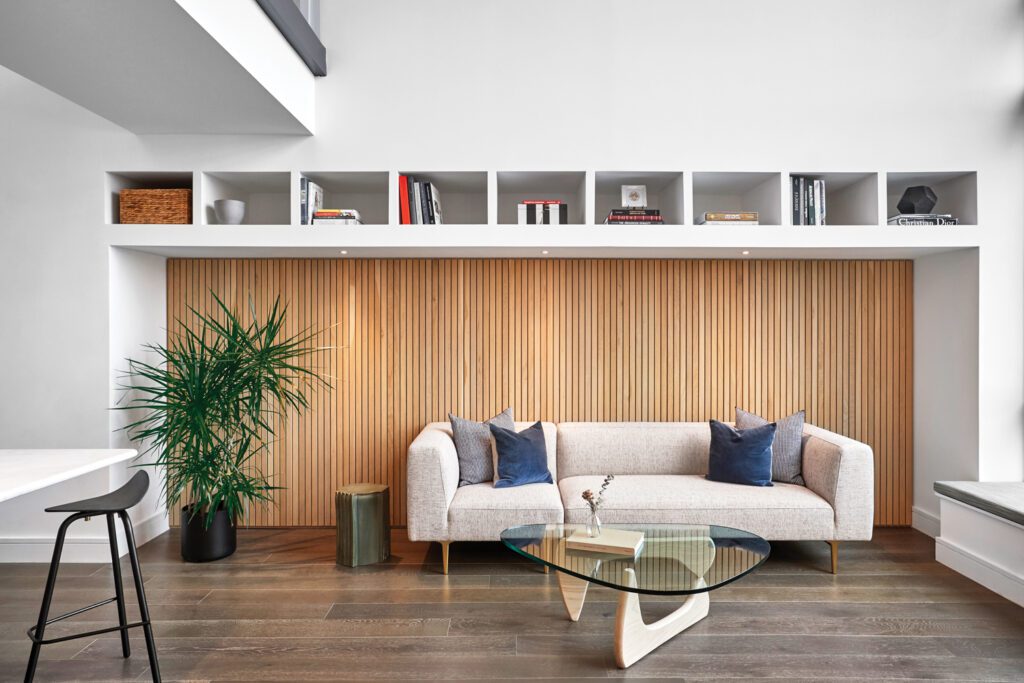 The serene and airy result demarcates between public and private life: Entry is through a small foyer gently illuminated by Michael Anastassiades pendant globes that opens into the kitchen, dining, and living area downstairs, while the family area—den/study, two bedrooms that share a bathroom, primary suite—is upstairs. A glass catwalk linking the rooms above overlooks the double-height space below. Sidestepping easy wow moments and obvious pops of color to create interest, Conte instead relied on subtlety, craftsmanship, and finishes. "People come in and, rather than be overwhelmed, they slowly begin to notice the details."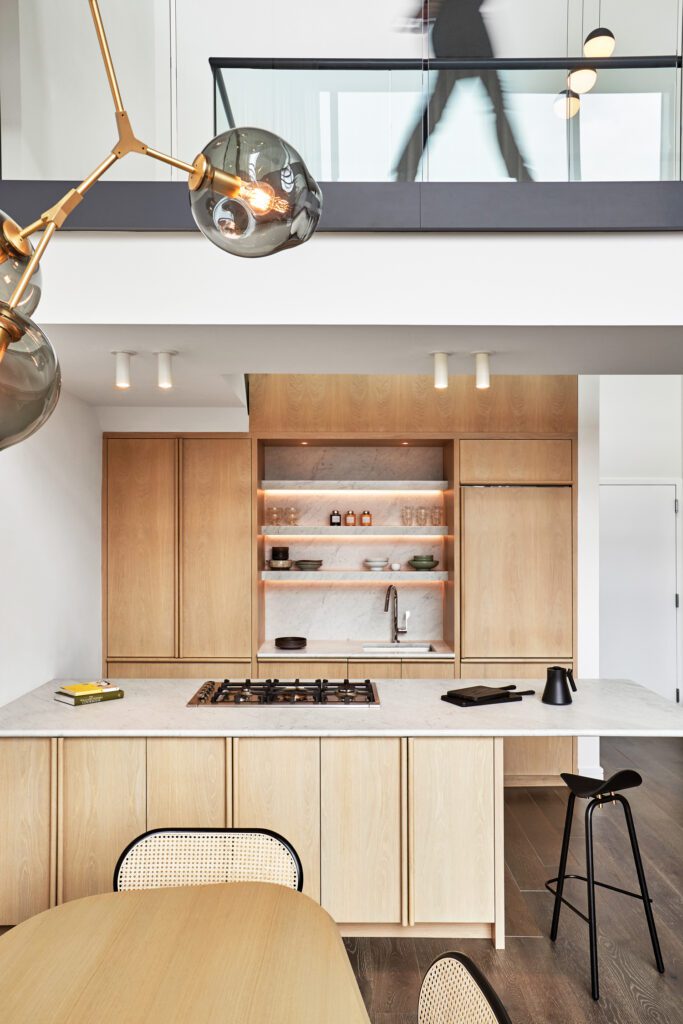 Examples can be found in the kitchen, where Conte had the half-round handles and pulls made from the same solid white oak as the cabinetry, yielding a rhythmic expanse of matching horizontals and verticals. He then installed a steel plate under the island counter so its white marble top could cantilever out 2 feet. The original counter had big square legs that hampered seating options; the upgraded, floating surface not only allows for more stools, namely sculptural black ones by Castor Design, but is also more streamlined. "It created a really nice gesture there," Conte notes. Shelving is also marble, up-lit by LED strips, creating another weightless, open moment. And the kitchen's oak continues into the eating and living areas via an oval dining table and paneling behind the cream-colored sofa.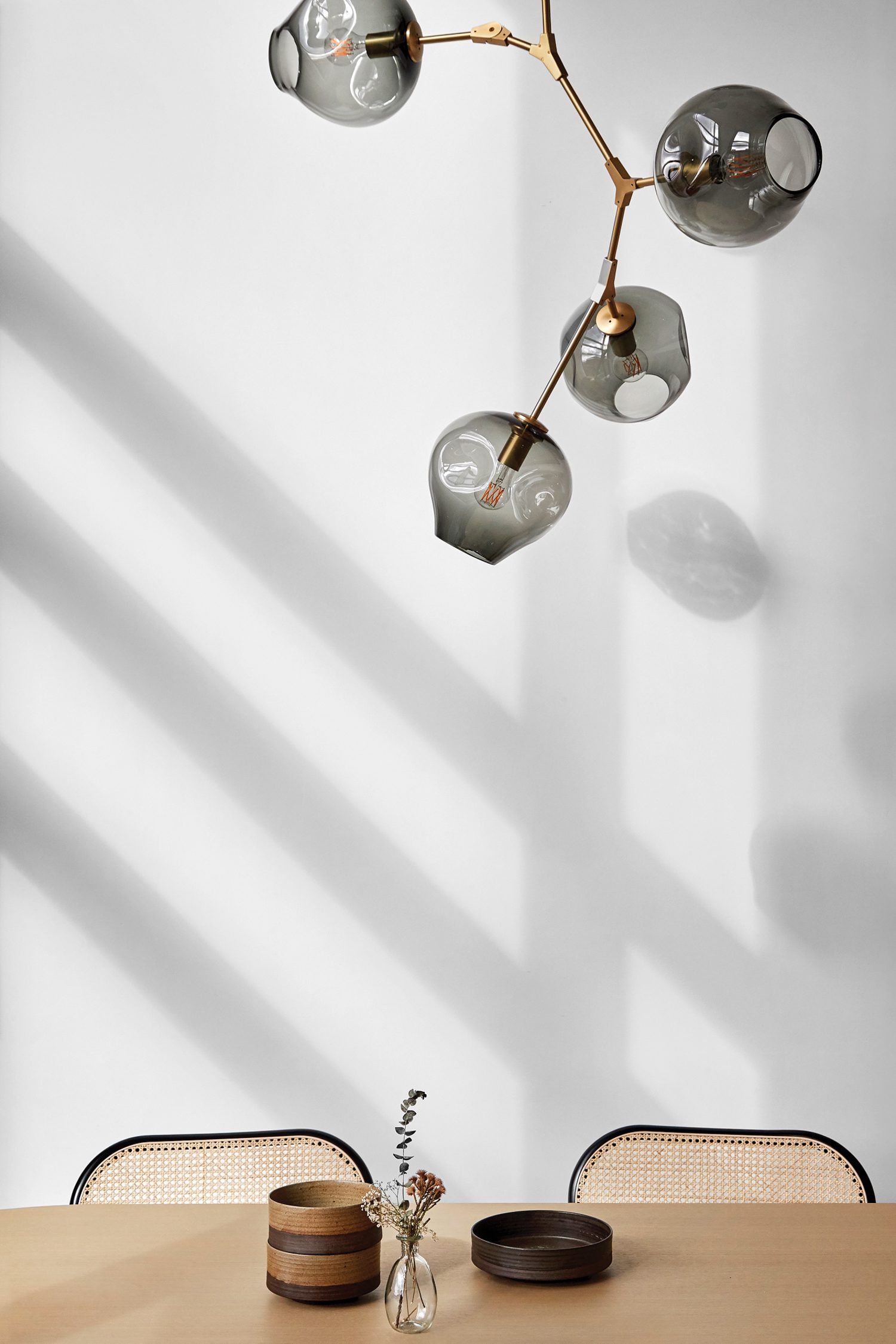 Overall, the palette is calm. The slightly varying shades of wood in the flooring, millwork, and furnishings give warmth and texture yet remain cohesive. But there are minimal moments of intense color in the private zone, such as the den's couch upholstered in a rich emerald and the tobacco leather of the primary suite's bed. Coupled with the hues of the artworks nearby, however, these become another way of expressing equilibrium.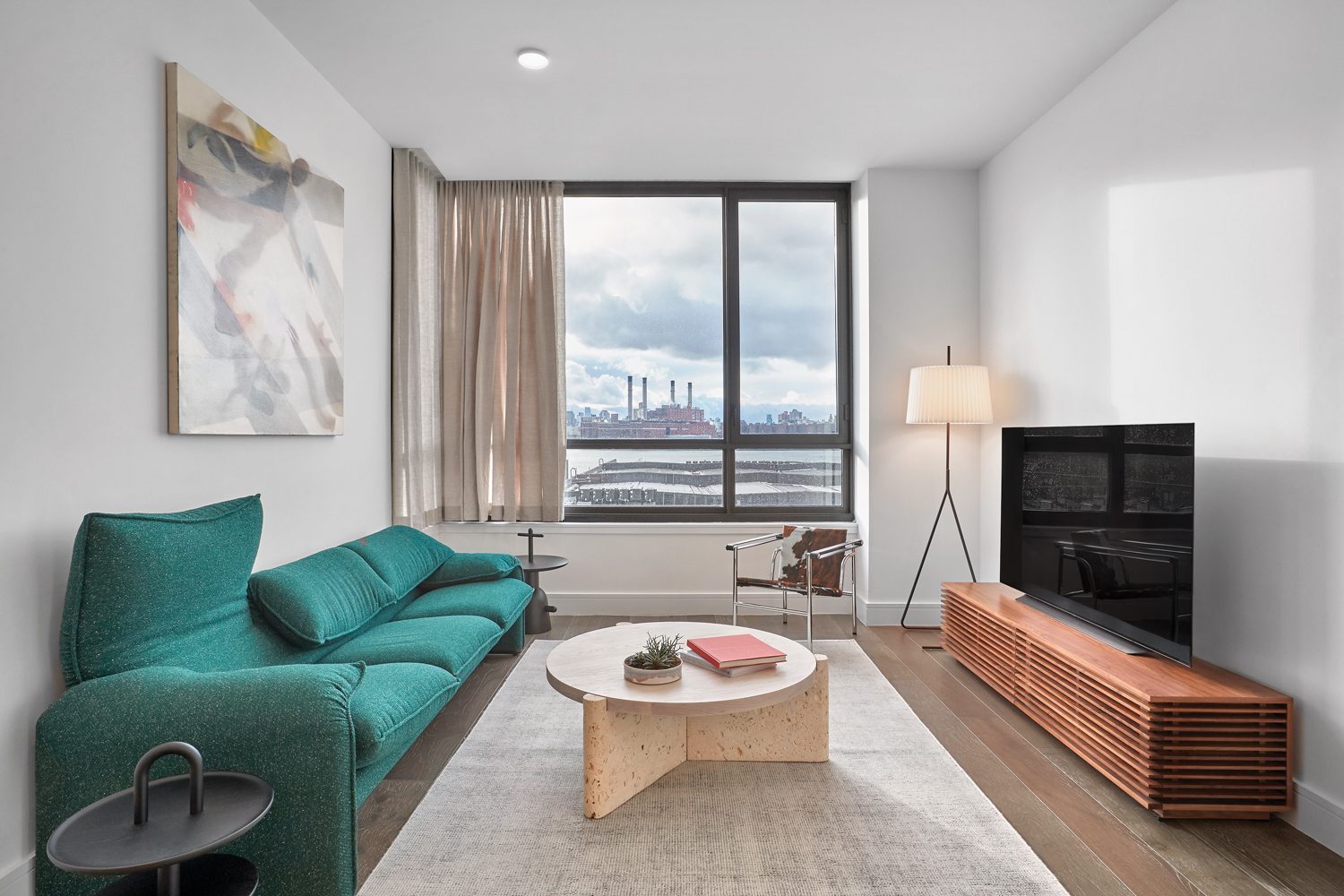 products from front:
throughout