Batek Architekten Transforms a Historic Berlin Loft into a Contemporary Family Home
The sprawling Kreuzberg neighborhood in Berlin is best known for its diverse residents and their alternative lifestyles. From the founding of Berlin's punk rock movement to its current rap and breakdancing scene, Kreuzberg's abandoned warehouses and factories continue to invite art and experimentation. For a family of five, a 2,600-square-foot loft in the area served as the perfect canvas for their new home.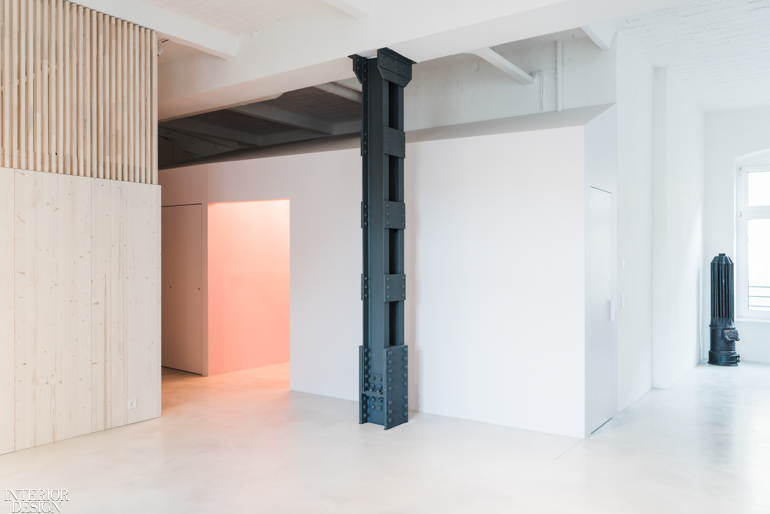 To maintain the open layout of the space while creating a sense of privacy throughout, the family enlisted Berlin-based design firm, Batek Architekten. As a solution, the design team created minimalist wooden structures in the loft that look like a house within a house—sloped roof and all. Made of white-stained spruce and polycarbonate multi-skin sheets, the smaller structures—none of which reach the ceiling—are surrounded by bright pink accessories that pop against the building's original brick walls, now painted white.
Industrial materials and motifs are present throughout the space. The designers left large beams and cast-iron supporting pillars exposed and outfitted the kitchen with stainless-steel appliances and light wood cabinetry. With smart design, this loft combines contemporary living and historic architecture in family-friendly environment.