Bolt Design Group Serves Up a Tiny Jolt of Warmth in NYC's Dan Jones Coffee Bar
In a place as dense as the Manhattan grid, every nook and cranny counts. This couldn't be truer of Dan Jones, a new coffee bar in Midtown East that is tucked in a 400-square-foot space the size of a two-car garage. Designed by Brooklyn-based firm Bolt Design Group, the café features a swooping milled plywood slat-wall that curves upwards to meet a rippled, reflective ceiling.
"The neighborhood, flooded with furniture and interior design showrooms, encouraged the use of flowing design elements that would acquire the attention of window-shoppers and passing pedestrians," says the firm's founder Matthew Dennis. Throughout the space, design touches abound. A poured concrete drink rail runs the length of the wall and folds down to form the front counter. Funhouse elements invite second glances and banquette seating comes with custom, tubular-back cushions. The micro trend has taken living and retail environments by storm—and Dan Jones subscribes to it perfectly.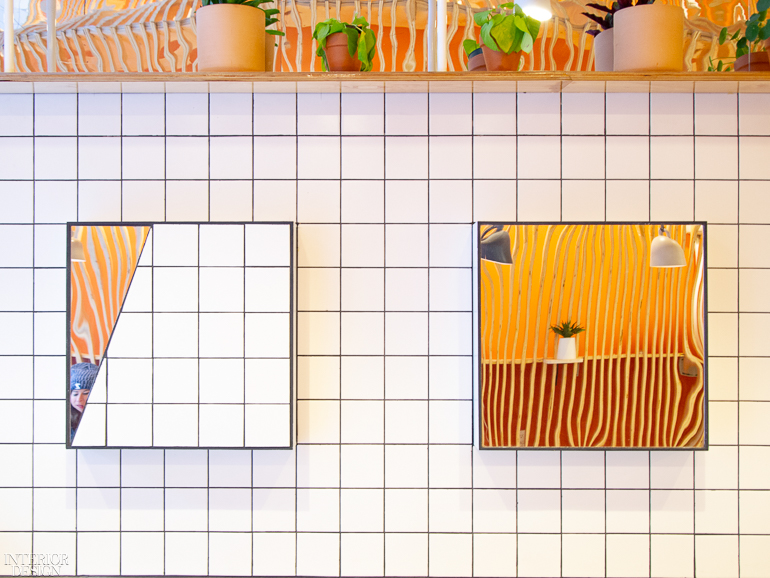 Read more: Fleetwood Fernandez Architects Shows Its Sweet Side With Del Mar's Sidecar Doughnuts & Coffee