Book of Residences: Beijing Fenghemuchen Space Design
The job of designing the public spaces of Waterfront Lilac residential complex fell to Yi Chen and Muchen Zhang, two fine-arts graduates who moved into architecture and interiors in 2005—and haven't looked back since. Waterfront Lilac is located in Shenyang, the capital of China's Liaoning province, bordering North Korea. Briefly home to the Qing dynasty emperors, it's a city rich in cultural heritage and Manchurian architecture.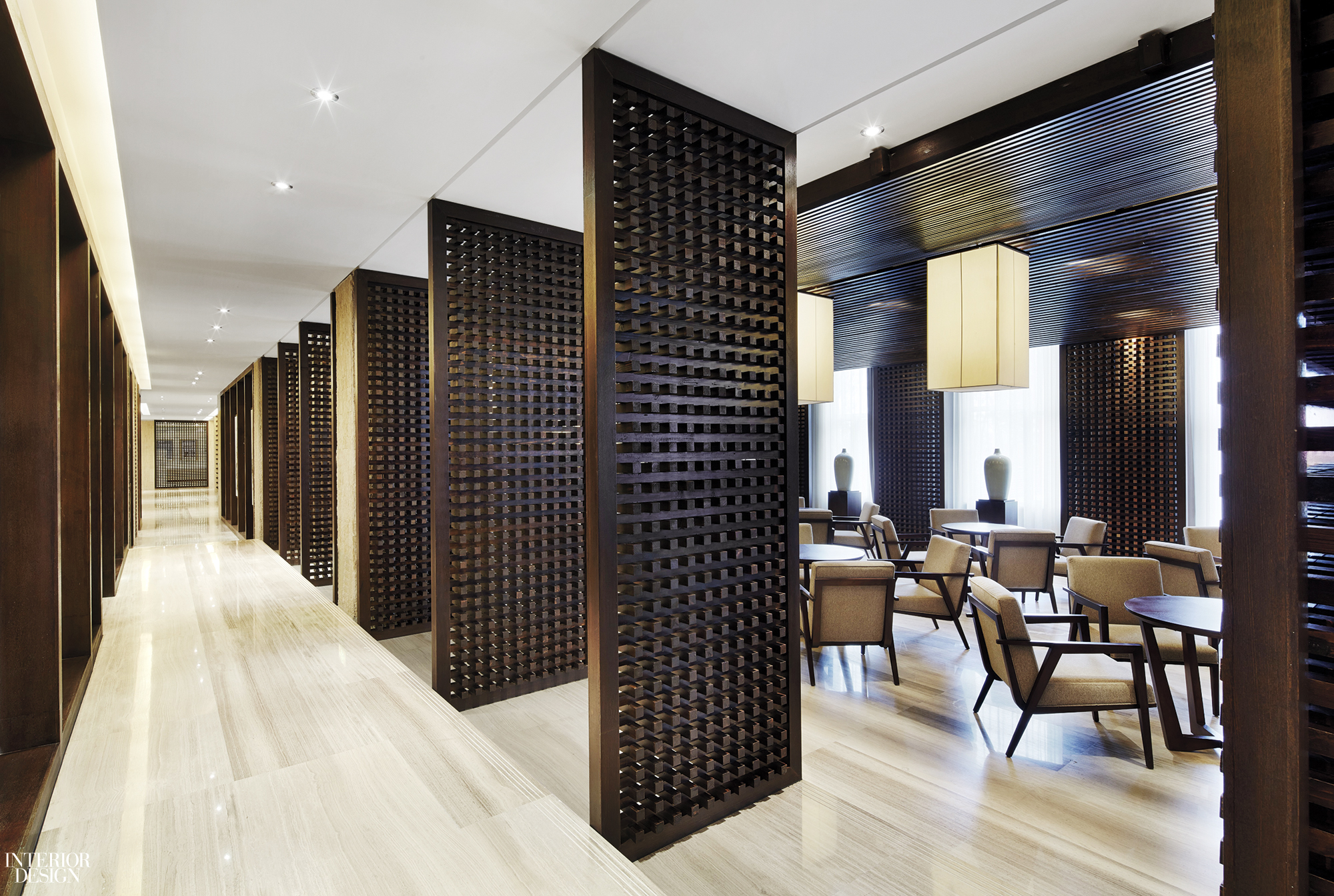 The new complex, however, was decidedly Western in style. "We wanted to fill the space with Oriental culture," Zhang says. "How to balance East and West, inside and outside, was the most difficult part. We tried to resolve it by looking for similarities in scale, material, and color."
The project's undeniable wow moment is a towering timber framework that arches over the atrium. "All Chinese people know dougong, the system of interlocking wooden brackets unique to our traditional architecture," Zhang continues. "We used it in skewed forms in this project so it feels both fresh and familiar." At the center of the arch, gleaming metal strips suspended on ne wires cascade like a waterfall from the ceiling. An abstraction of lilacs in bloom, they're a nod to the residence's name. The same dark wood, rich as molasses, is used for canopies and pivoting partitions in the lobby and lounge areas. To lighten the look, beige stone floors pair with boxy cream lanterns and gray midcentury-style seating. Traditional with a twist.
Design Principals: Muchen Zhang; Yi Chen