BoR: Ezequiel Farca + Cristina Grappin pg 48-49
What kind of residence do you create for well-heeled globetrotters who own a string of design hotels? Something spectacular, of course. However, the artistic couple in question also happen to be busy parents to no fewer than five pre-teens, so a family-friendly, comfortable home was equally crucial.
The couple engaged architect and interior designer Ezequiel Farca and architect Cristina Grappin, his frequent collaborator, after the apartment on the floor above their own became available. The brief, to connect the two levels into one spacious residence, was no easy structural feat in a 42-story building. To achieve it, the architects inserted a massive steel-and-glass staircase, its industrial materiality reflected in a water feature installed below the open treads.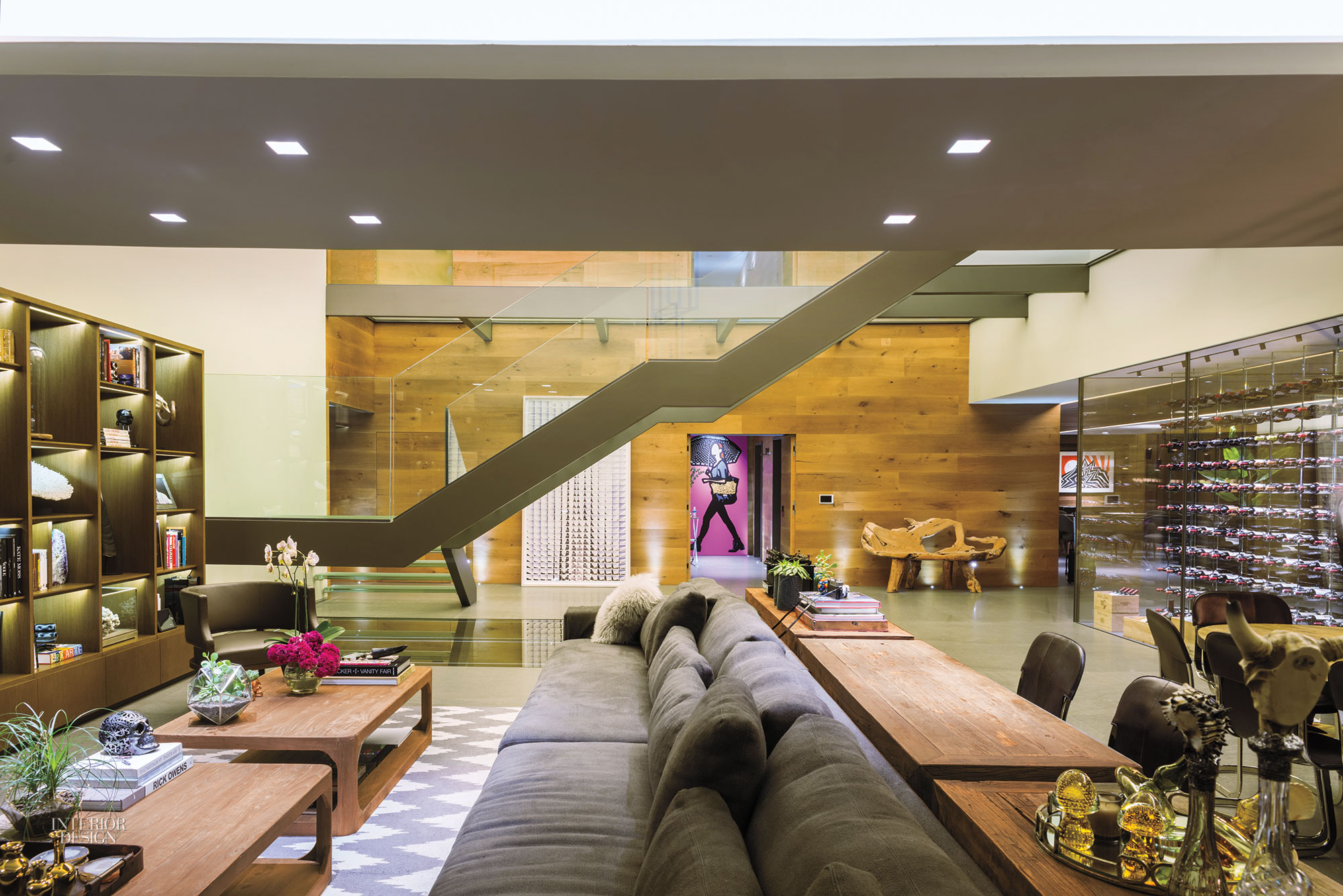 Next, the pair rejiggered the layout on both floors. On the first level, the kitchen, dining, and living room now meet a bar, family room, and office. On the second level, four bedrooms are joined by a so-called "flex room" with home cinema and pool table.
Timeless, sophisticated, and cozy was Farca's mantra for furnishings and fixtures—pieces that wouldn't date or compete with the family's enviable art collection (think Keith Haring). To this end, light-toned woods predominate, warmed with golden LED lighting for an overall sunshine-y glow.
Project Team: Felipe Beltrán; Michelle Galante; Adria Martínez. Architect of Record: Forma Arquitectos.