BOR: Kellie Smith
This throwback charmer, a late midcentury-modern home, had fantastic bones but was in need of a major update. Moreover, with two kitchens and no less than six bathrooms, it was a big project. Luckily, the property belonged to Kellie Smith, founder of a namesake design studio and an old hand at remodeling tired abodes. "As both owner and designer, I was able to think of the house itself as my client," Smith says. "The only constraint was honoring its unique personality."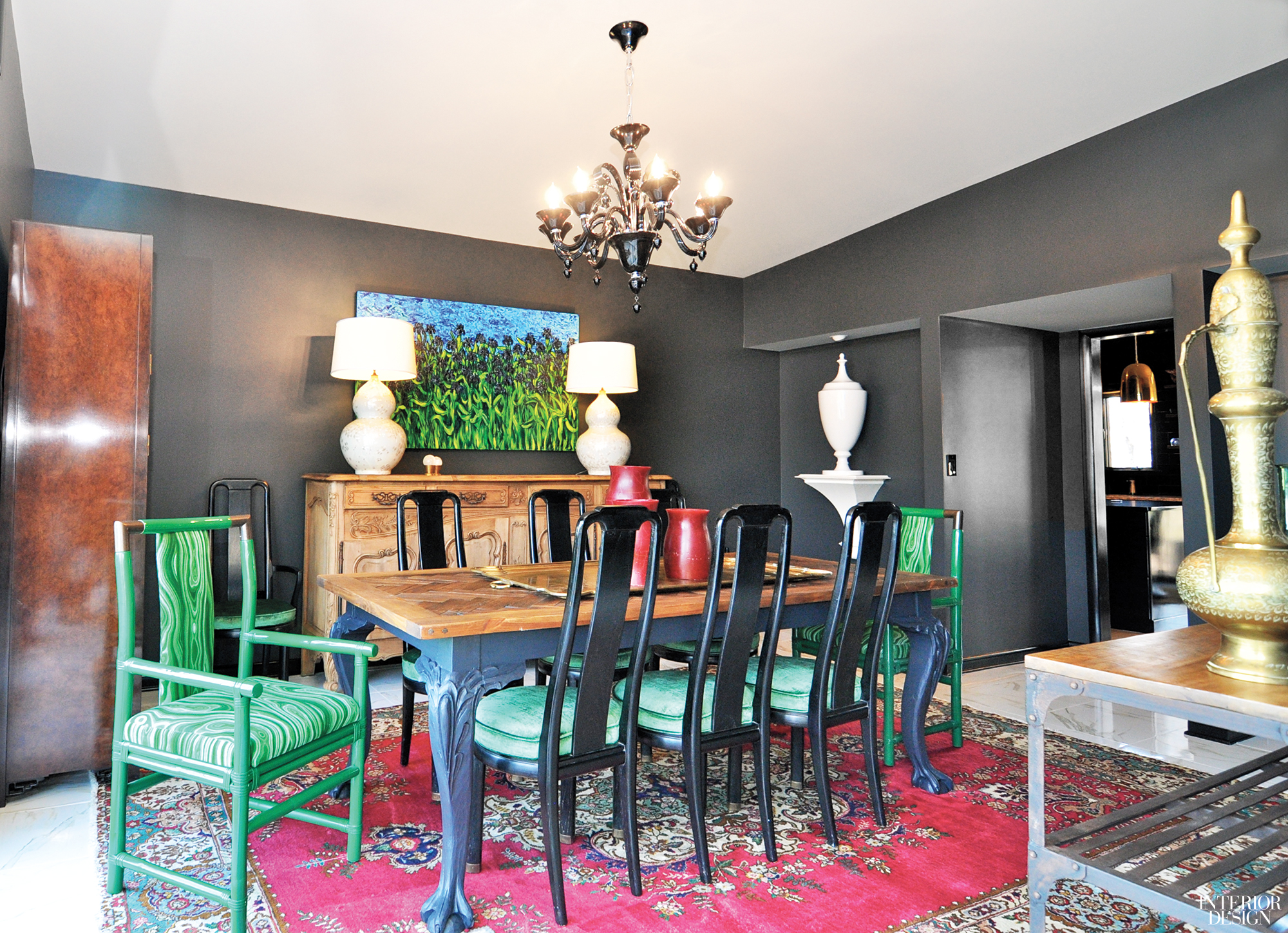 That meant keeping the home's original early-1970s glamour while rehabbing every inch of
its 5,600-square-foot sprawl. Structurally, Smith removed just one wall, which allowed her to combine the kitchen, breakfast area, and den into a single flowing space. In the rest of the home, she refreshed rooms by installing new surfaces and fixtures, including Porcelanosa tile flooring, charcoal paint, up-to-date lighting, and custom brass-plated shelving, adding Pop Art (including a signed Warhol serigraph) and daring color along the way.
Since the den's original wood paneling—cut from a single tree—was a key feature in the original design, Smith felt strongly that it should be preserved. The timber's dark knots create intriguing patterns, so she painted the surrounding trim black as a way to accentuate them. The adjoining kitchen's walls and cabinets are also black, in a high-gloss finish, making for one very sexy space. Groovy.
Design Principal: Kellie Smith
General Contractor: Jerome Hollis