Bulgaria's ALL in Studio Embraces Challenges to Master Complex Smart Home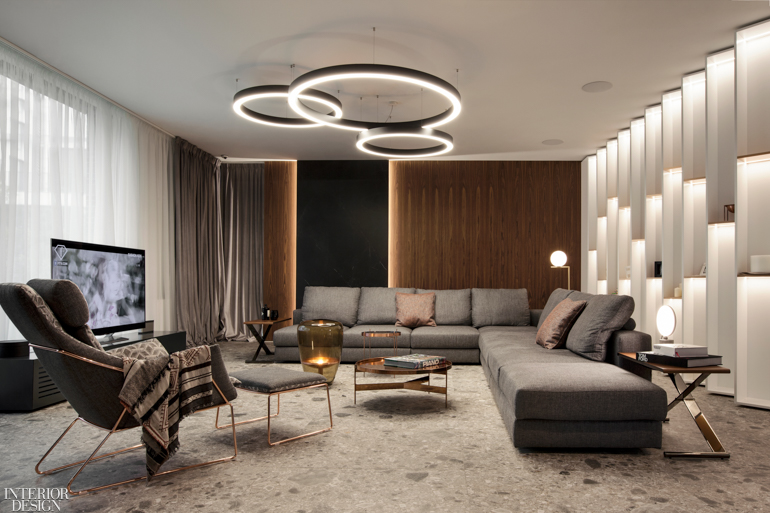 When conceiving interiors for a young couple's two-story, 3,400-square-foot apartment in Sofía, Bulgaria, what might be a greater challenge—ceilings that follow the roof's asymmetrical pitch, an affinity for a palette emphasizing dramatic black, or a need to make most every mechanism in the house controllable via smartphone?
For ALL in Studio and lead architect Pavel Yanev, all three issues "turned out a lot easier than imagined." The team just embraced the challenges. "The kitchen's metal frame both connects the two house levels vertically and is patterned to follow the geometry of the roof pitch, as well as the custom herringbone wood panels that cover the cabinets," he says.
As for the palette, a graphite fireplace warms things up, while a white floating bookcase along the living room walls lightens up the space. Smart-house apps added an accidental touch of whimsy: "Someone had set the curtains on the first floor to be controlled by the switches in the master bedroom!"
The result? An object lesson in celebrating complexity. "It's a space categorical and elusive," says Yanev, "coherent and creating visual stimulations all at the same time!"
Read more: Mono Architects' Minimalist Kiev Apartment Is Anything But Boring