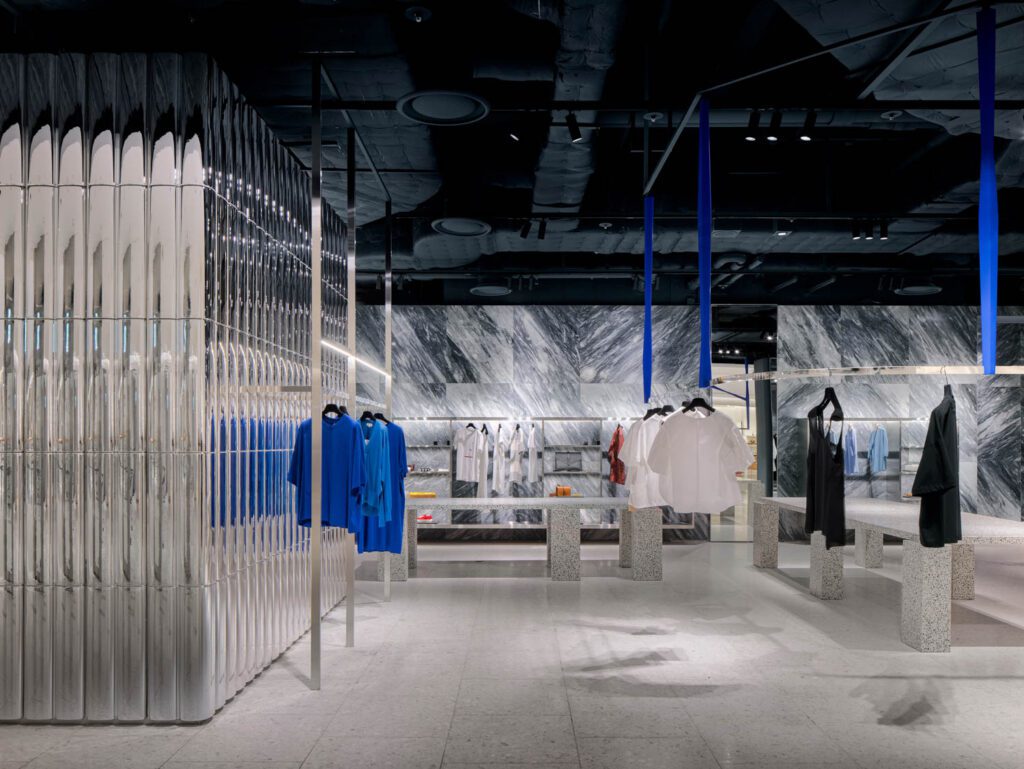 Burdifilek Redefines the Retail Experience in Seoul, South Korea
When tasked with designing three floors of the largest department store in Seoul, South Korea, the team at Toronto-based firm Burdifilek set out to introduce a new retail concept, one centered around tranquility. "The creative process was very intuitive," says Paul Filek, cofounder and managing partner. "At the base, our team took inspiration from the surrounding nature. In the Atrium's waterfall garden, for example, sensory elements came through the sound of water, abundant greenery, and natural light and through sculptural forms." The designers also opted to forgo signage, using sculptural elements and nature motifs to guide visitors through the space, inviting exploration.
And the Hyundai Seoul certainly offers plenty to peruse. The second floor, which spotlights women's fashion, features a palette marked by subtle shades of cream and pink accented by indirect lighting, greenery, and custom furnishings. As guests climb higher still, the third floor—housing men's and women's fashions—creates a stark departure from those below with its metallic finishes and vibrant hues. "With the more avant-garde third floor, the atmosphere is quite different, very vibrant and has this almost kinetic energy that feels very much like the street of Seoul," adds Diego Burdi, cofounder and creative director. Even from afar, that energy is palpable.