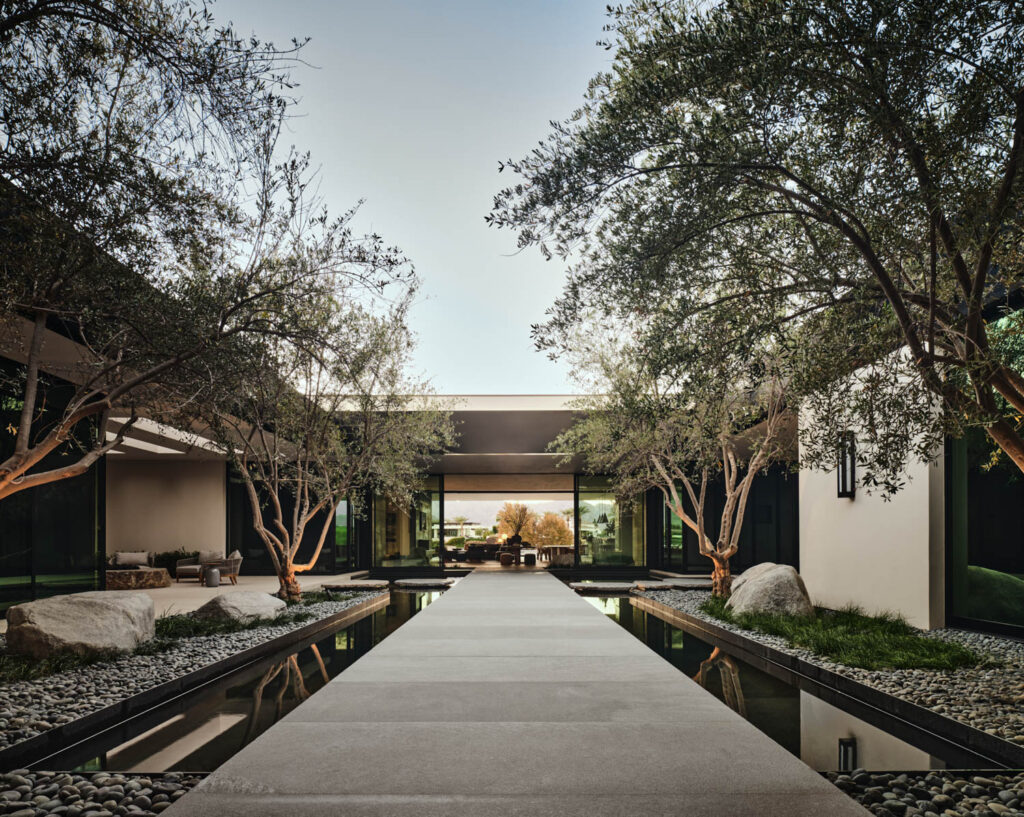 A California Home in the Desert With Japanese Influences
For siblings David, Suzie and Rachel Lucas, working with family came naturally. Born in New York, the three launched their design office in 2012 on the other side of the country, in Seattle. There, their team focuses on honoring artful moments in everyday life by creating homes that double as sanctuaries.
Located in La Quinta, a city in California's Coachella Valley, this house belongs to a couple with two children who often spend their winters in the region's warm climate. Extended over an area of 12,000 square feet, the seven-bedroom, nine-bath house is ideal for hosting family and friends for long stays. It needed, however, to be remodeled. The team reimagined the space, designing a new kitchen and main suite, among other changes.
Behind the Renovation of a Serene Home Designed by Lucas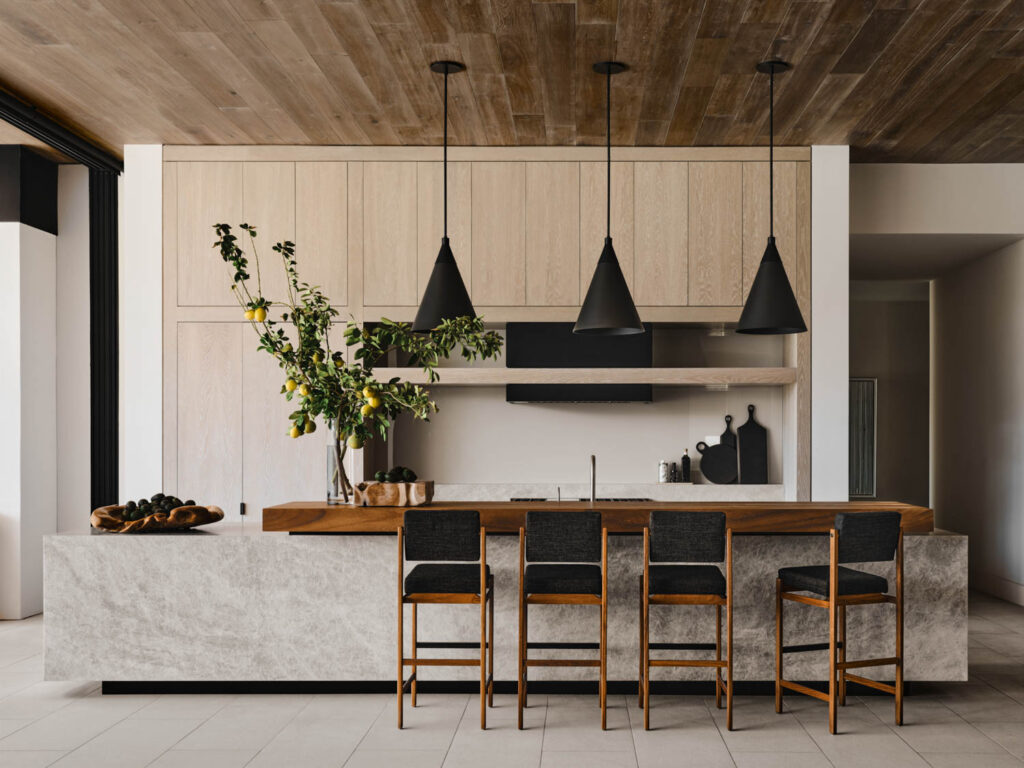 With its emerald green and navy blue tones combined with bronze accents and wooden elements, the new bar was inspired by Suzie Lucas's visits to Bar Tambi in Tokyo. Characterized by its refined architectural lines, the house is organized on a single floor around a central patio. Landscaping is by BYLA Landscape Architects, a firm known for blending interior and exterior spaces. Spectacular mountain views allow the family to admire the sunsets surrounded by organic design that nods to Japan.
The peaceful character of the home's Zen gardens and the lifestyle of the family were the major sources of inspiration for this refuge where each piece of furniture and lighting contributes to the cozy and visually exquisite atmosphere. The sculptural table lamp by Eny Lee Parker, the armchairs by Avenue Road and by Poliform, the stools by Thomas Hayes, the suspension lamps by Urban Electric and the Gubi chairs all play a role. The fabrics add tactile effects, and the mainly neutral color palette harmonizes with natural materials such as stone or steel that provide more depth to the house.
"One of the challenges was knowing where to finish the scope of the remodel. We wanted to make sure that there was a balance between what we had transformed and what was already out there," says David Lucas.