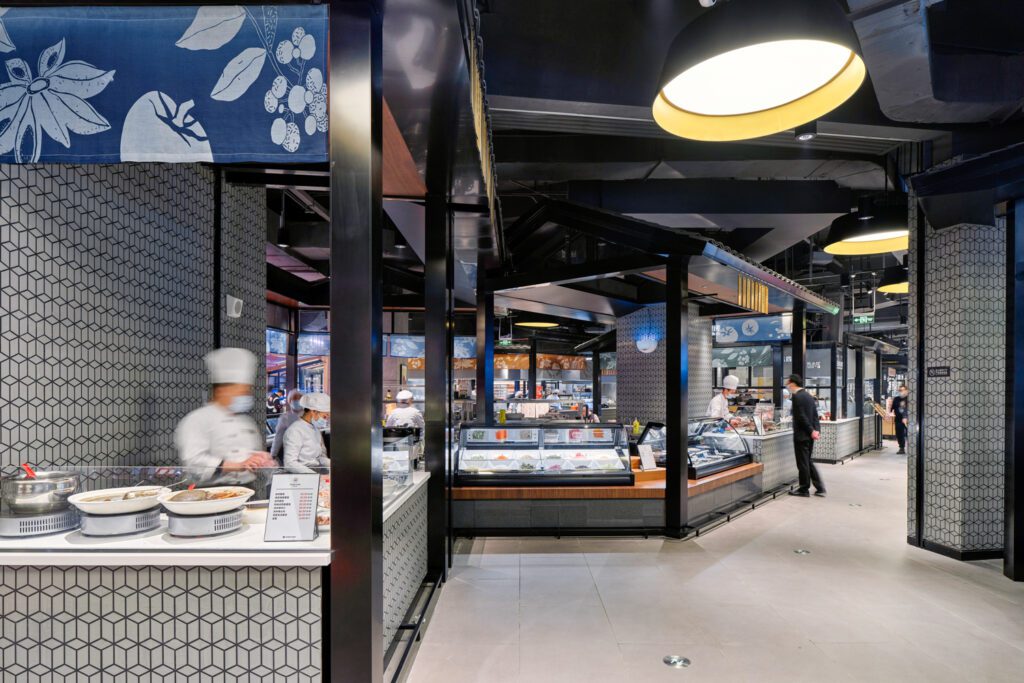 CallisonRTKL Creates an Energetic Food Hall at HomePark Chengdu in China
One of the most well-known of Chinese paintings, Along the River During the Qingming Festival, by Song dynasty painter Zhang Zeduan, inspired CallisonRTKL associate principal Yuwen Peng for HomePark Chengdu, a food hall in Chengdu, China. Nodding to the energy of the painting, Peng's approach to the food hall was to infuse the space with a festive spirit. "The challenge was creating an indoor space that looks like a street village and replicates the hustle and bustle of an everyday market scene without being overly chaotic," Peng explains.
Working with the CallisonRTKL team and collaborating closely with the client, Peng inserted a series of pavilions that might evoke the experience of walking through a village, including structures such as vendor food stands and residential huts. Hand-dyed banners and wooden accents also recall the vitality of street life.
The material palette is earthy including concrete countertops, terrazzo floors, and birch-and-stone pavilions. The COVID-19 pandemic required the team to account for new regulations, including social distancing measures and cleaning protocols. Despite that challenge, the food hall stays lively with plentiful spots for guests to shop and eat together. There are also cooking classrooms and a wine club. Throughout the spaces, CallisonRTKL aimed to create something much different than a traditional food hall and supermarket. "It's a moodier environment to slow down the pace of our guests," Peng notes.