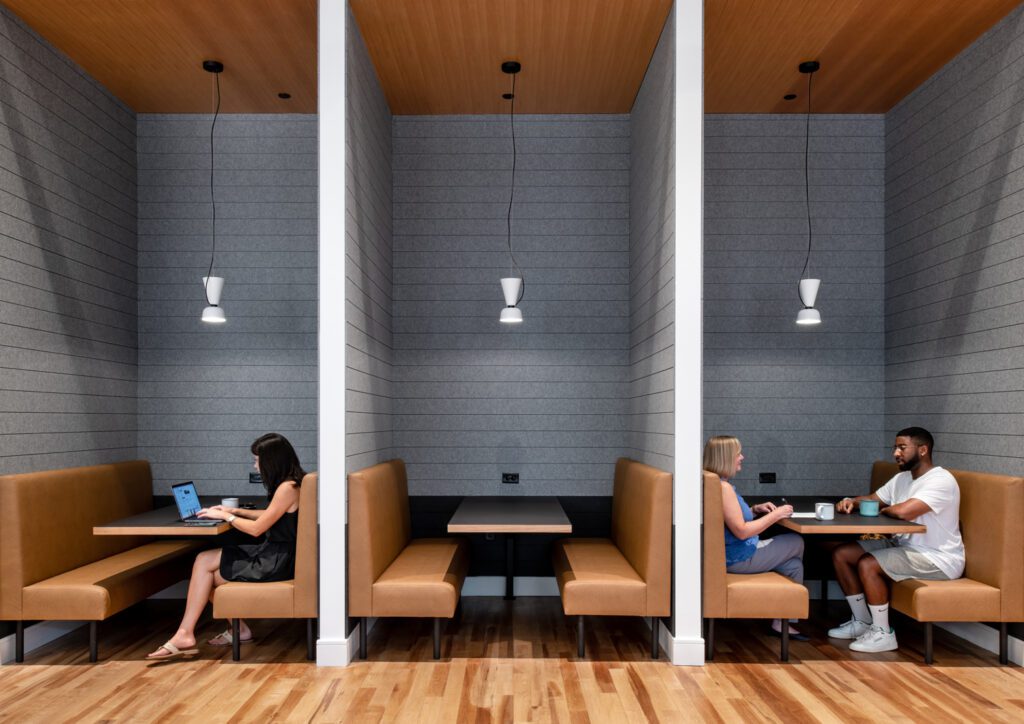 Campfire & Co. and Work Program Architects Team Up on a Modern Office for a Digital Ad Agency in Virginia
What's the point of an office? For the digital ad agency Grow, it's to offer what your home can't: opportunities for chance encounters, collaborations, and community. That's what they asked for when Richmond, Virginia's Campfire & Co. and its design partner Work Program Architects began sketching out their new home in Assembly, a former department store-turned-office campus in downtown Norfolk. What they got was a space as flexible as it is inviting.
"It's intended to be an extension of their brand culture and values," says Campfire & Co.'s co-founder Christina Kern of the space, which comprises seven conference rooms, each defined by bold wallpapers and eye-catching details to ensure they will function less as blank backdrops for Zoom calls and more as expressions of Grow's personality. Multiple breakaway and meeting spaces encourage employees to feel unchained from their desks. And a kitchen café and dining space offer armchairs and booths, a detail Kern particularly likes. "The acoustic panel tiles, along with the pendants and rich color of the upholstery creates a stunning visual," she says, "while also functionally supporting a cozy space for dining, meeting, or heads down work."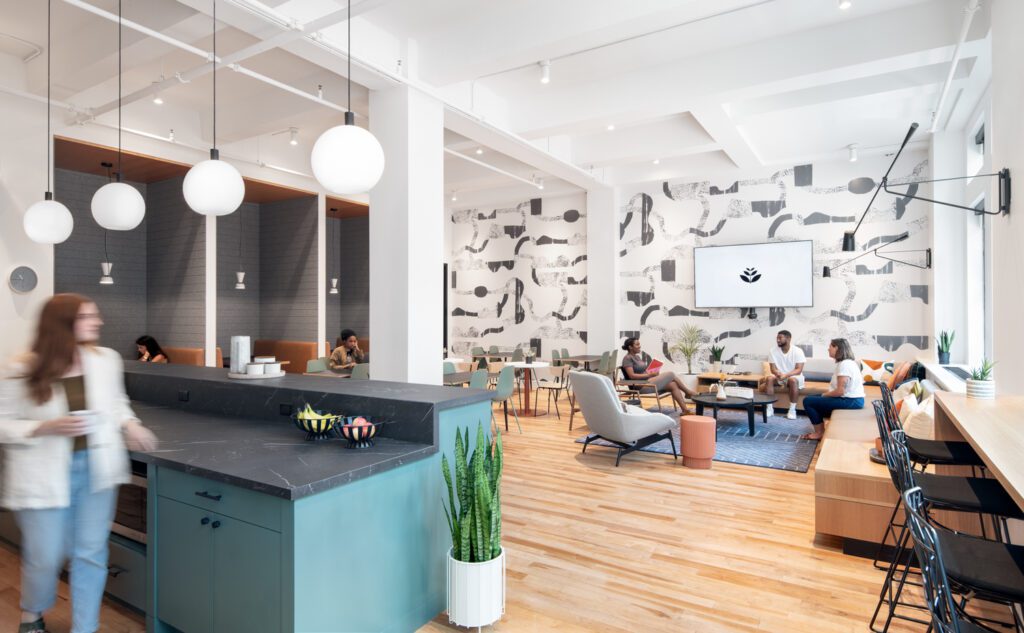 But the most appealing aspect of the new office is the pair of porch swings the team installed on an internal balcony previously used as an HVAC room. "Guests can see them from the building's central atrium," Kern says. "We love how this space mimics an outdoor patio feel and connects Grow's team to the greater community within the building." Sometimes, the point of an office is to be a playground.