Charlotte by PA Patisserie by OYTT Design: 2019 Best of Year Winner for Counter Service
Located approximately 80 miles northwest of Shanghai in Wuxi, this striking dessert shop reads European, perhaps contemporary French. Yet Charlotte by PA Patisserie holds no particular allegiance to any one culture or design movement. What it does have, thanks to OYTT Design, is a strong sense of architectural form, presented chiefly through the ceiling plane, its molded and modulated forms swooping downward to become quasi-wall treatments.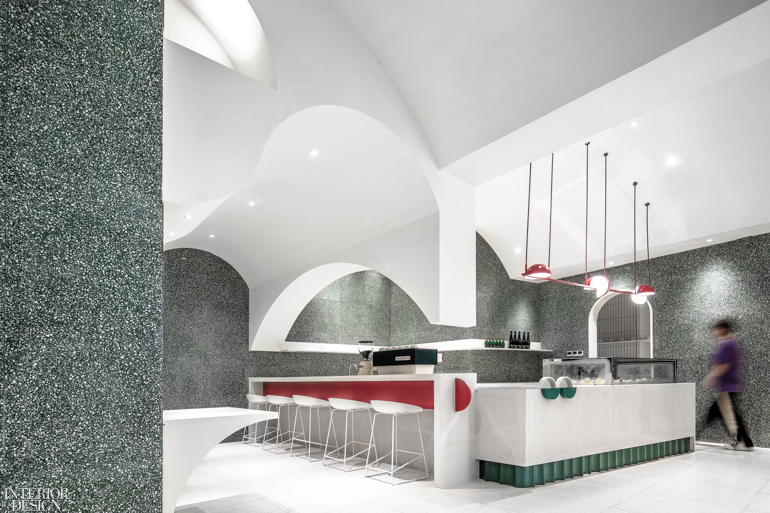 Throughout the 860-square-foot space, a minimalist aesthetic prevails within a crisp white and pine-green palette punctuated by splashes of "Christmas red" to add "a touch of enthusiasm and cool," lead designer Tiao Ouyang notes. These colorful pops come via hanging lanterns and detailing on the service bar, topped by a smooth terrazzo counter. Meanwhile, the expansive glass corner storefront brings in natural light and lets passersby view the mise-en-scène while they decide whether to have a bite inside or out. A glowing logo is another attention grabber. Architecture, design, and sweets: It's all so enticing.
Project Team: Jiahui Zhu; Danfeng Zhou; Yang Li.
> See more from the December/January 2020 issue of Interior Design