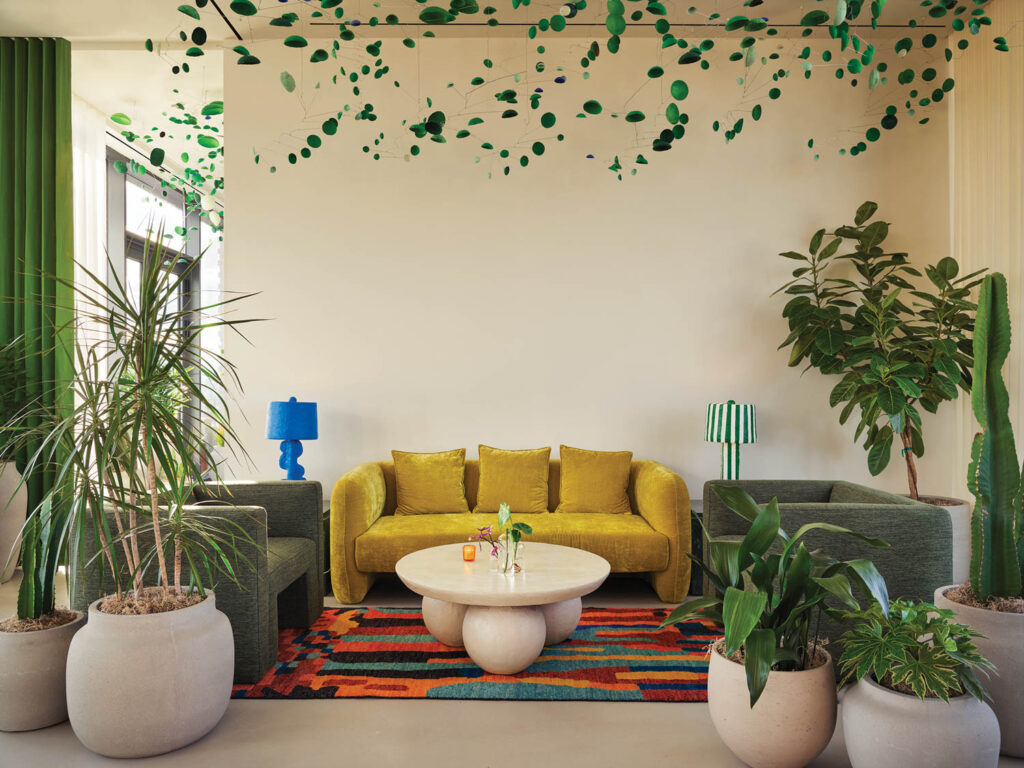 6 Innovative City Hotels Worth Exploring
Forward-thinking city hotels tweak the genre, from a dual-brand tower to a hybrid property that's also home to students.
Urban Hotel Designs from Tokyo to Brooklyn
Site: Toyko
Keys: 98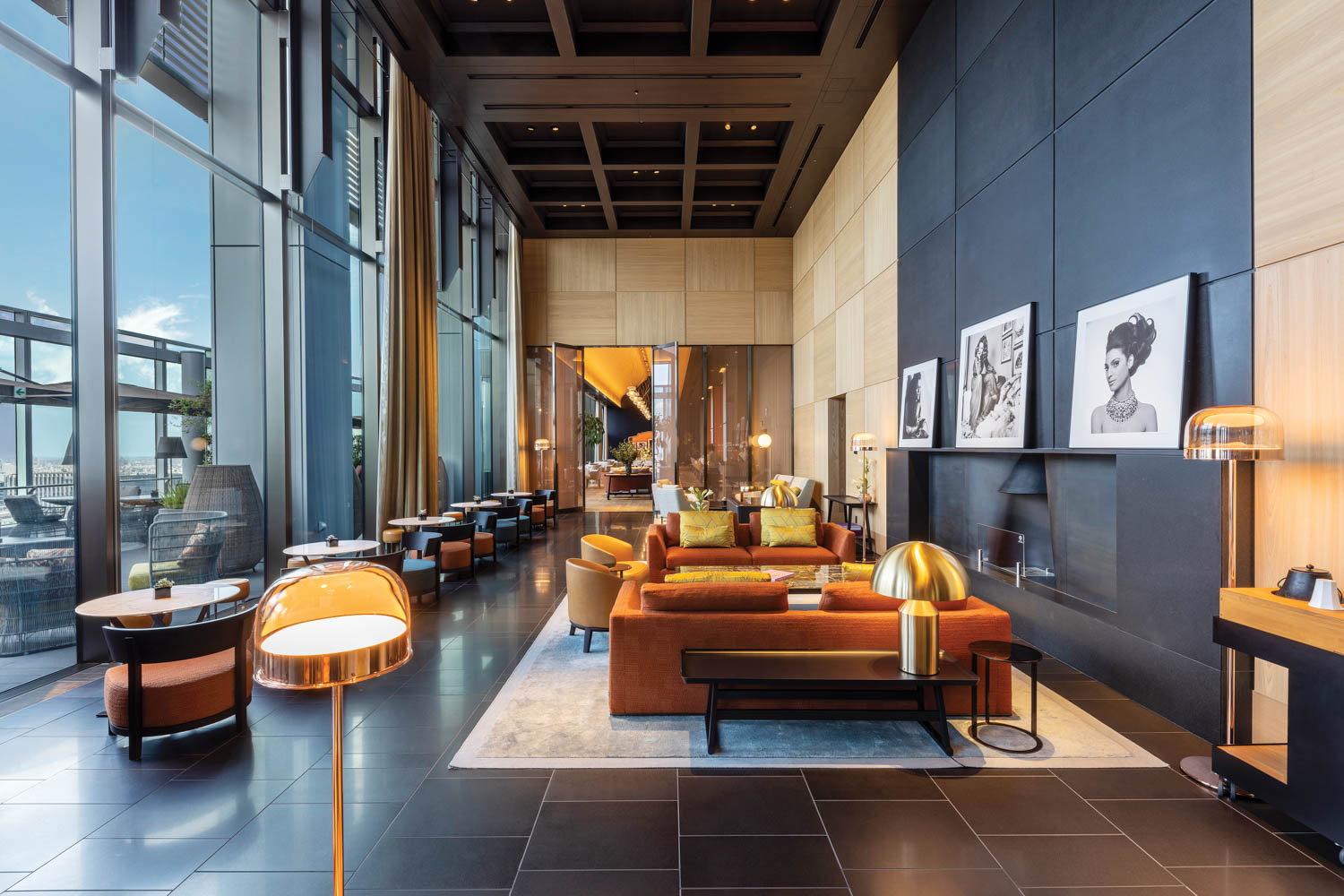 The Roman jewelry brand's first hotel in Japan, a sky-high aerie by longtime company collaborators Antonio Citterio and Patricia Viel, boasts an attention to detail as precise as the cut of a gemstone. The design is in constant dialogue between Italy's la bella figura and Japanese minimalism: Venetian terrazzo floors and matte-gold painted ceilings on one hand, bedspreads by an ancient kimono-textile producer and bell-shape katōmado windows on the other.
Site: Louisville, Kentucky
Keys: 122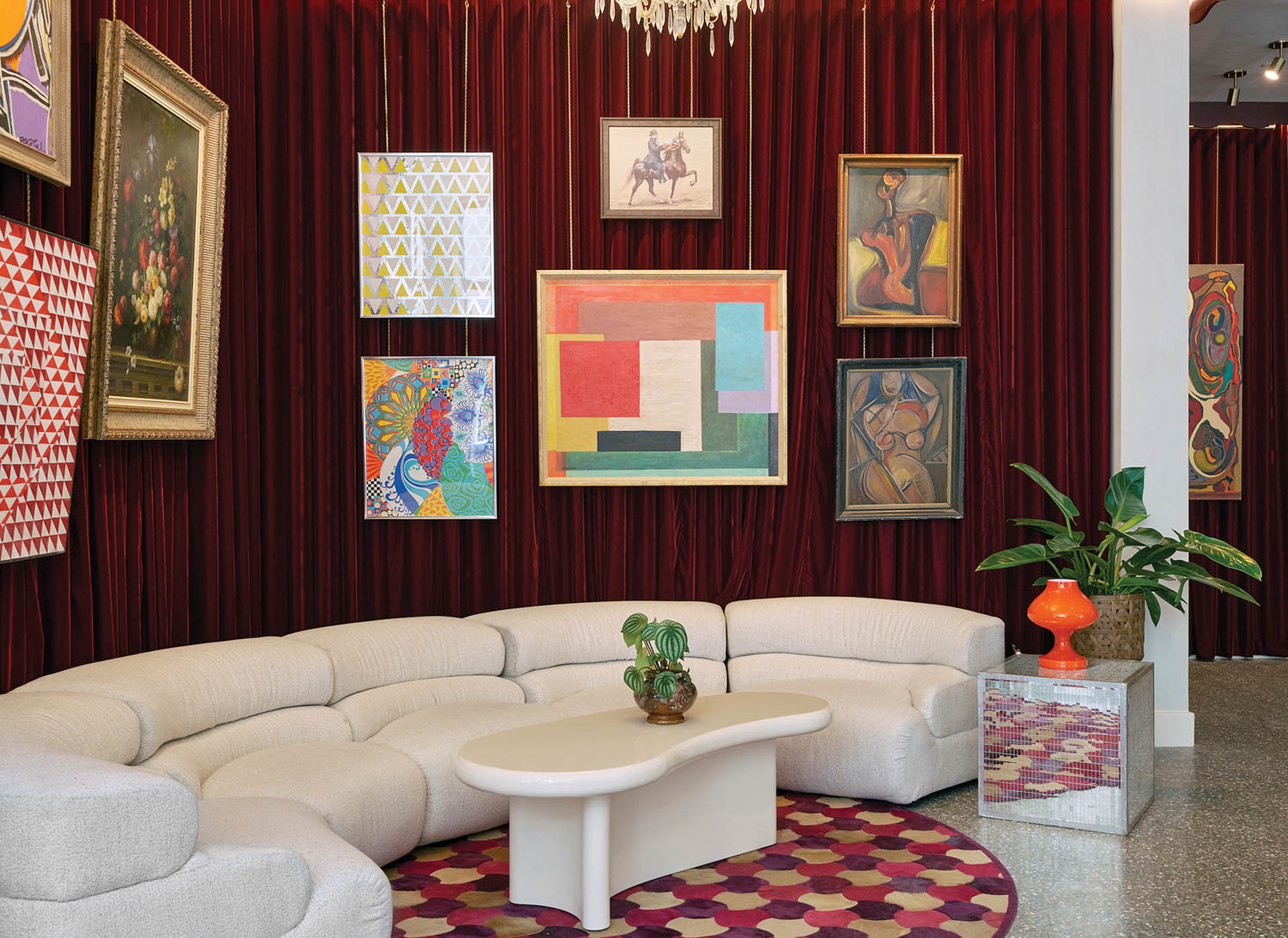 The Philadelphia interiors firm and the Texas-based hospitality group Bunkhouse, both owned and operated by women, collaborated on this hip East Market district boutique property inspired by the patron saint of Paris (celebrating the city's French origins) and all things Louisville (bourbon, horses, disco balls). The playful mash-up of French modernism, old-world charm, and contemporary trends are softened by curvaceous custom furniture and energized by saturated warm and cool hues.
Site: Santiago de Compostela, Spain
Keys: 71
A once character-lacking lodging has been renovated into a vibrant hostel in the heart of the renowned UNESCO World Heritage Site. Painted architectural elements like funky blue barrel vaults and a green exposed ceiling seen peekaboo through a circular dropped-ceiling cutout pair with funky modular furniture and chic but budget-friendly finishes such as toile wallpaper.
Site: Brooklyn, New York
Keys: 118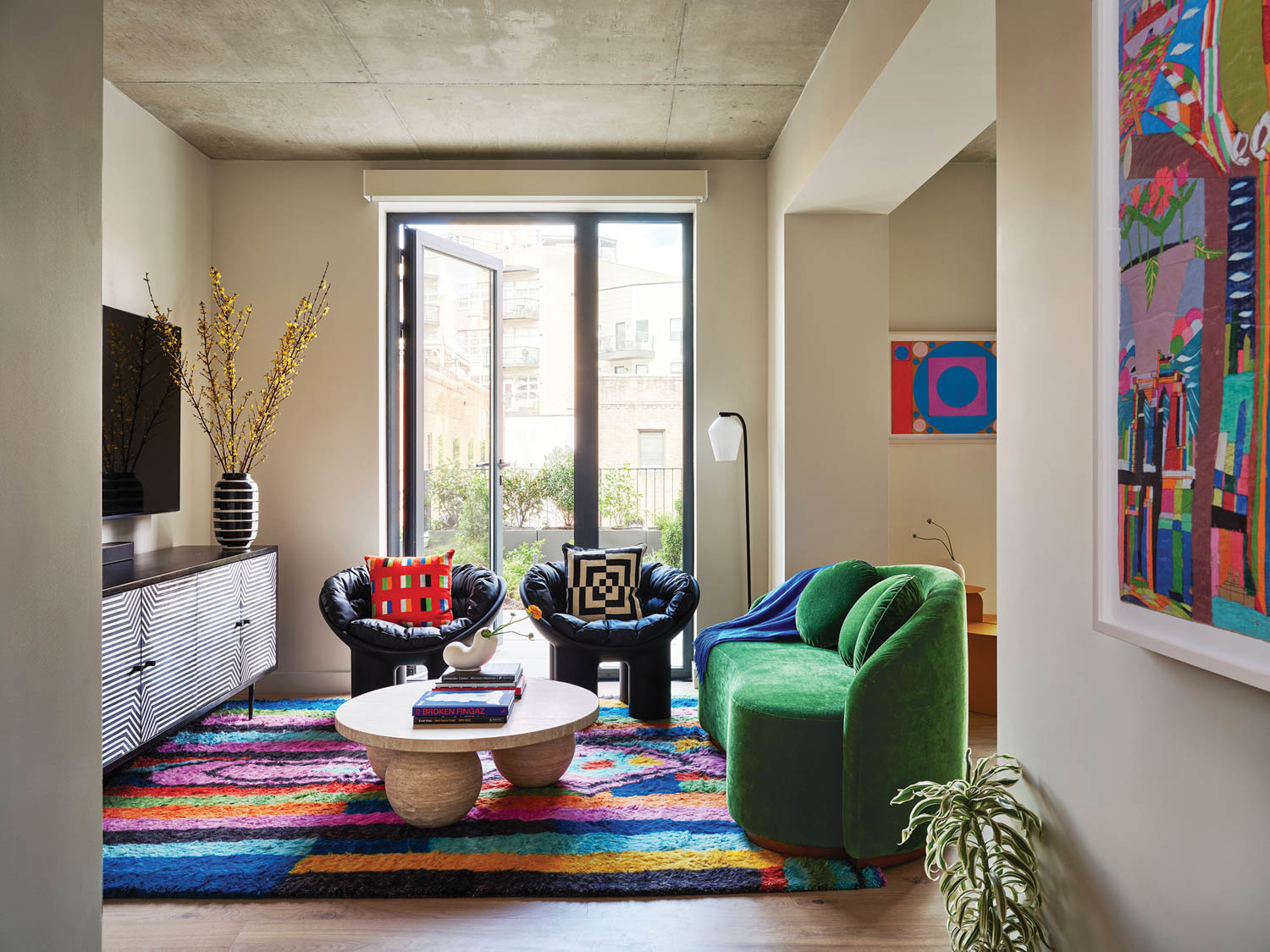 From the developers behind the Freehand and the Line, this pet-friendly—and thus millennial-attracting—hybrid of hotel and Bard College grad-student housing (the 102 dorm rooms occupy the upper floors), wears its community spirit on its sleeve. Working with local nonprofits LAND Gallery and Pure Vision Arts, Penny showcases artwork by New Yorkers with developmental disabilities alongside furnishings and sculptures from Brooklyn creatives such as Dusen Dusen, Fitzhugh Karol, and Yuko Nishikawa—whose studio is blocks away.
Nomad Hostel by RCAA
Site: Treviso, Italy
Keys: 11
The adaptive reuse of a barn on the city's outskirts is now lodging with a bar and coworking space. All furniture is fully modular and demountable, like the innovative folded-cardboard chairs in the lounge and the guest rooms' custom single beds that can be joined into doubles. The only color throughout, even the industrial-grade resin flooring, is a warm golden yellow chosen for its connection to the flag of the Republic of Venice.
Moxy Downtown Los Angeles & AC Hotel Downtown Los Angeles by Yabu Pushelberg
Site: Los Angeles
Keys: 727 combined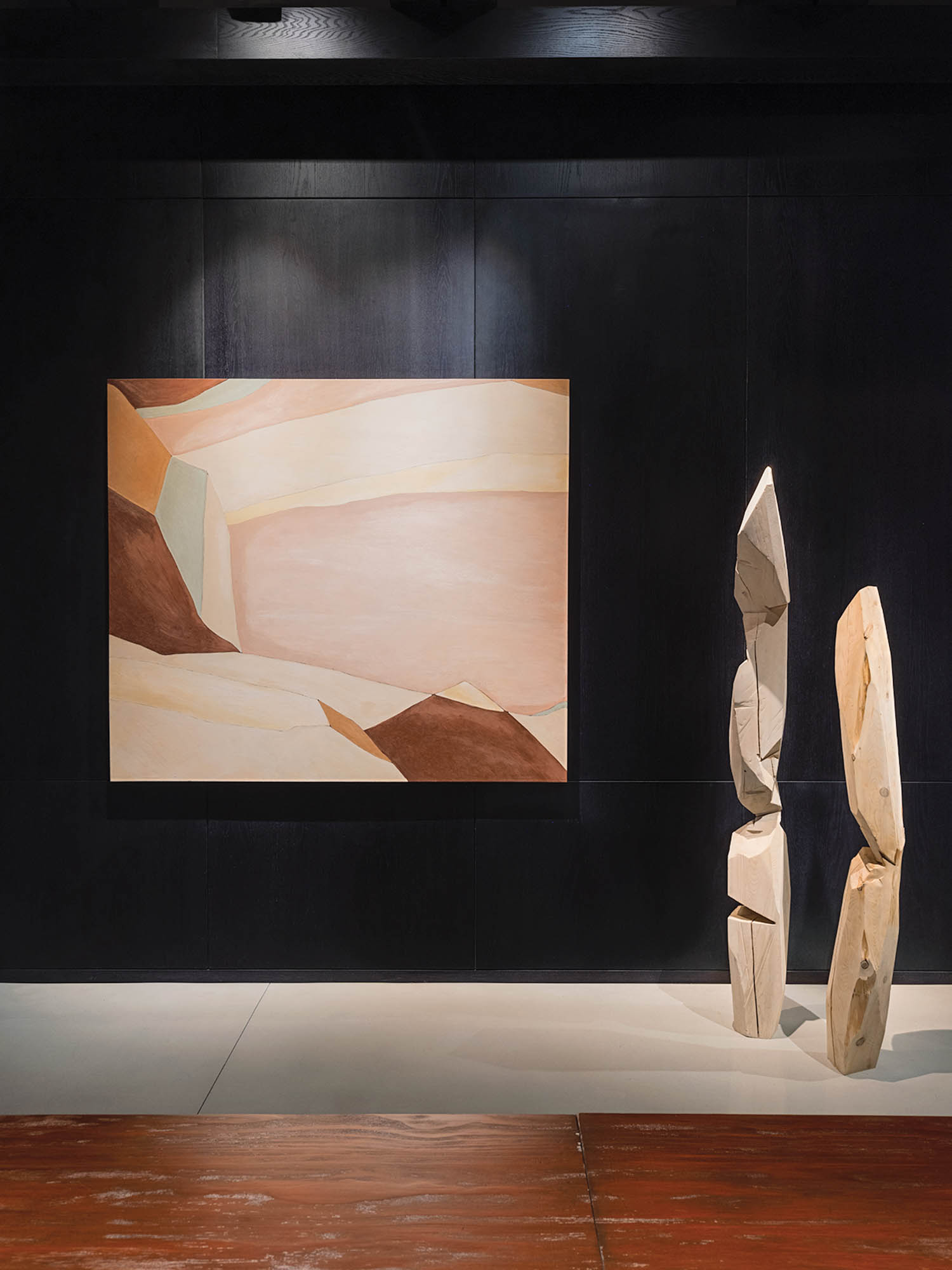 A 37-story Gensler-designed tower in DTLA houses a slinkily sophisticated, dual-brand hospitality complex—and guests share the amenities. On one side there's a Moxy outpost styled after the 1969 counterculture film Easy Rider, with rammed-earth lobby walls and a bar inspired by a roadside gas station. On the other is an AC Hotel envisioned as an artist's studio with Spanish architectural roots, dotted with Dennis Lin's sculptural wood totems.