Coliving Goes Grand at a Restored Clinton Hill Mansion
Let's go back to 2004. Tech entrepreneurs are building their empires in Silicon Valley 'hacker houses', together with their teams inhabiting five-bedroom homes. Then there are the Bay Area communes, mansions filled with 20-some 20-somethings sharing meals, raising chickens, each doing their part to take care of the garden.
In 2019, communes have since moved past connotations of cramped spaces and become places where young professionals can find both rest and a sense of belonging in big cities. Companies that arrange these coliving situations are cropping up left and right. And they're not just offering a space to sleep after a 12-hour work day. One of these companies is Common, a residential brand aiming to create mini-communities in metropolises like Los Angeles and New York City.
"The way that we approach coliving design is all about starting with people and their habits, and then designing the building and the functions that go around it," says Jenn Chang, Director of Architecture at Common. "We use a concept called nesting privacy, in which we assign sharing ratios to different functions."
A 6,200-square-foot row house on Grand Street in Clinton Hill, Brooklyn is the newest of Common's coliving spaces. Built in 1901, Common restored the five-floor home to function for 23 people. Rather than keeping with the two-family tradition, Common densified the historic mansion in order to make the most of the much-desired square footage that Brooklyn has to offer.
Read more: Jared Sherman Epps Uses Black and White to Elegant Effect in a Manhasset, NY Home
"There is a magical number of 15-30 people that's a micro-community," Chang says. "We design for those ratios and put architecture around it."
For this house, that meant building bedrooms where they wouldn't have existed in a two-family scheme. On the second floor, the team put in a separate bedroom next to the original parlor, removed the wall paneling from the far end of the room and affixed it to the new wall so it felt seamless. "Everything is original," Chang says. "just retouched. We wanted to preserve the original look and feel of the living room."
The herringbone floors were also preserved, as well as the fireplace, and according to Chang, "that's why the space is so grand, no pun intended."
Keep scrolling to view more images of the project >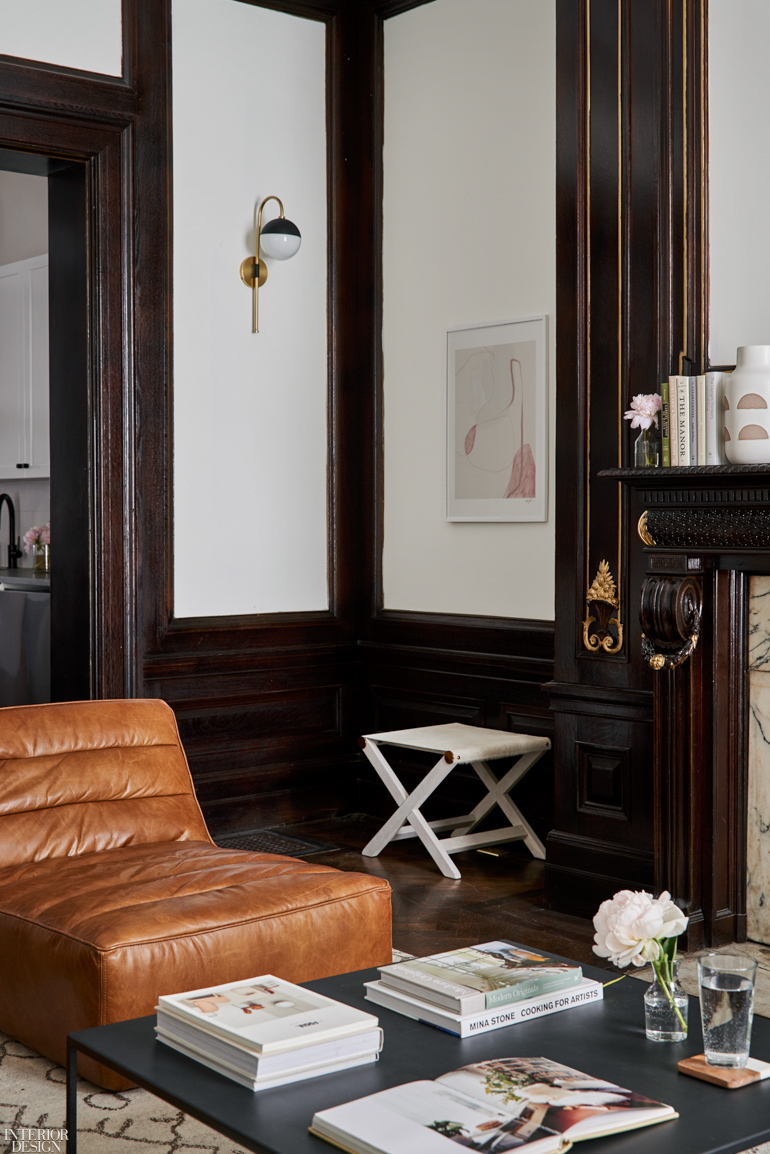 Read more: bStudio's Breanna Carlson Transforms Brooklyn Factory Loft Into Her Own Personal Oasis