Color Reigns Supreme at Teresa Sapey's Tunnel Lounge for the Nhow Marseille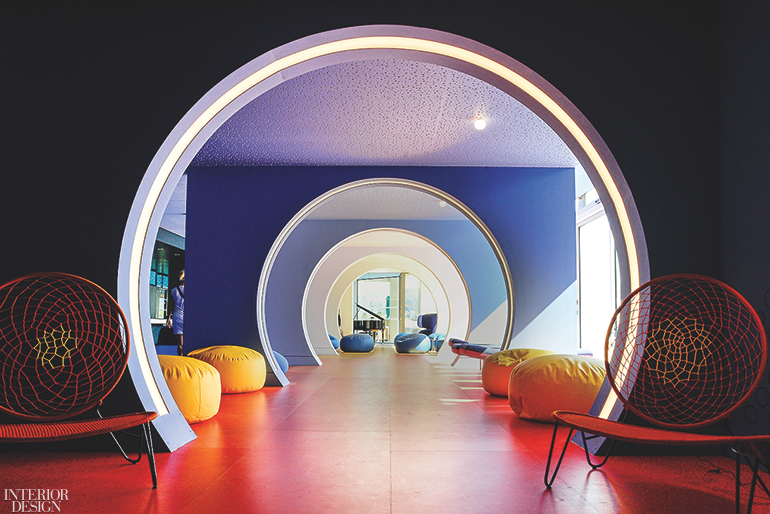 It's practically a mantra: "I believe color is a material," Teresa Sapey states. "It not only covers surfaces but also molds them." Even on the architect's website, the tab between "about us" and "projects" is "color." It reigns supreme in her latest project, 30,000 square feet of public space at the Nhow Marseille, a newly renovated hotel in the south of France.
Since the property is sited on a rock overlooking the Mediterranean Sea, blue is dominant. But, in the arcadelike Tunnel lounge, the flooring and walls gradiate from violet and midnight to red, orange, yellow, and sky. The convention center is thematic in a different way.
> See more from the March 2019 issue of Interior Design
It's on a level where there's no natural light, so Sapey conjured an underwater scheme by applying images of swimmers' legs and fins on structural columns and wave­like circles on the ceiling and carpet, which is blue, bien sûr.