Coolest Interiors on the High Seas
In June 2013 the National Marine Manufacturers Association (NMMA), whose members produce more than 80 percent of the vehicles used by boaters in the U.S., calculated that recreational boating has an annual economic value of $121.5 billion. And a good chunk of that trickles down the teams of archiects, designers, and builders that make them shipshape.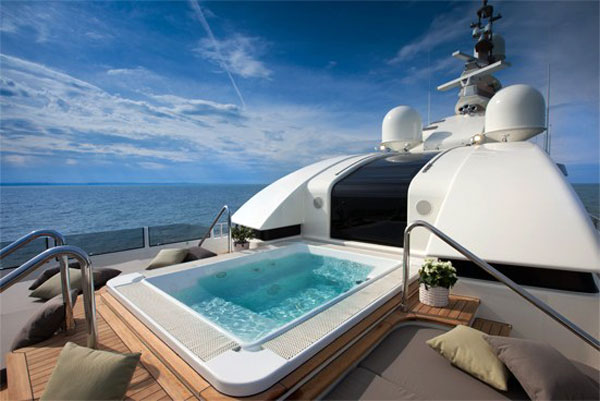 "Motor yachts are a floating island with all the requirements and comforts of a home," says Julia Busby, senior designer, HOK. She cites flexible, multiuse spaces and a focus on lighting, acoustics, and high-tech A.V equipment as trends in interior boat design today.
Compared to residential design on land, the palette of materials for luxury boats and power yachts is not much different. "There are codes that need to be met, but easily can be accommodated," explains Busby. "The designer still needs to think of how the surfaces will be maintained by the staff and how the motor yacht has to run as a home does."
We've rounded up some of the coolest interiors to hit the sea in the past year. Sit back and enjoy the cruise…