Cream Reconfigures a Hilltop Hong Kong House to Take Advantage of Sweeping Views
Although this three-story house sits atop Hong Kong's Victoria Peak, it did not capitalize on the commanding views the location offered. Brought in to rectify the situation, Cream principal and creative director Antony Chan and design associate Reevis Woo reconfigured the existing floor plan in favor of one that "fused interior and exterior into one continuous space," as Chan puts it.
On the first floor, Chan and Woo switched the kitchen from one side of the house to the other, thereby opening up the living and dining areas to a terrace with a swimming pool and sight lines across the harbor. A similar strategy was followed on the top floors, which contain the master suite and a pair of guest rooms. Relocating the master bathroom to the terrace side not only allowed the surrounding hills to be viewed from the glass shower but also made room for a generous walk-in closet.
"We wanted to create an airy, timeless elegance," Woo says of the interiors. Hence the sophisticated color palette based around shades of—what else?—cream. A shopping trip to Europe unearthed furnishings and accessories. But the project's bespoke details are by Chan and Woo. They include a woven pattern carved in the sandstone staircase wall, and nature-inspired motifs engraved on glass or marble in the master bath. The pair made miniature maquettes to show the clients how elements would come together. But the homeowners had to wait until the project's completion to experience the full impact of the newly opened up views.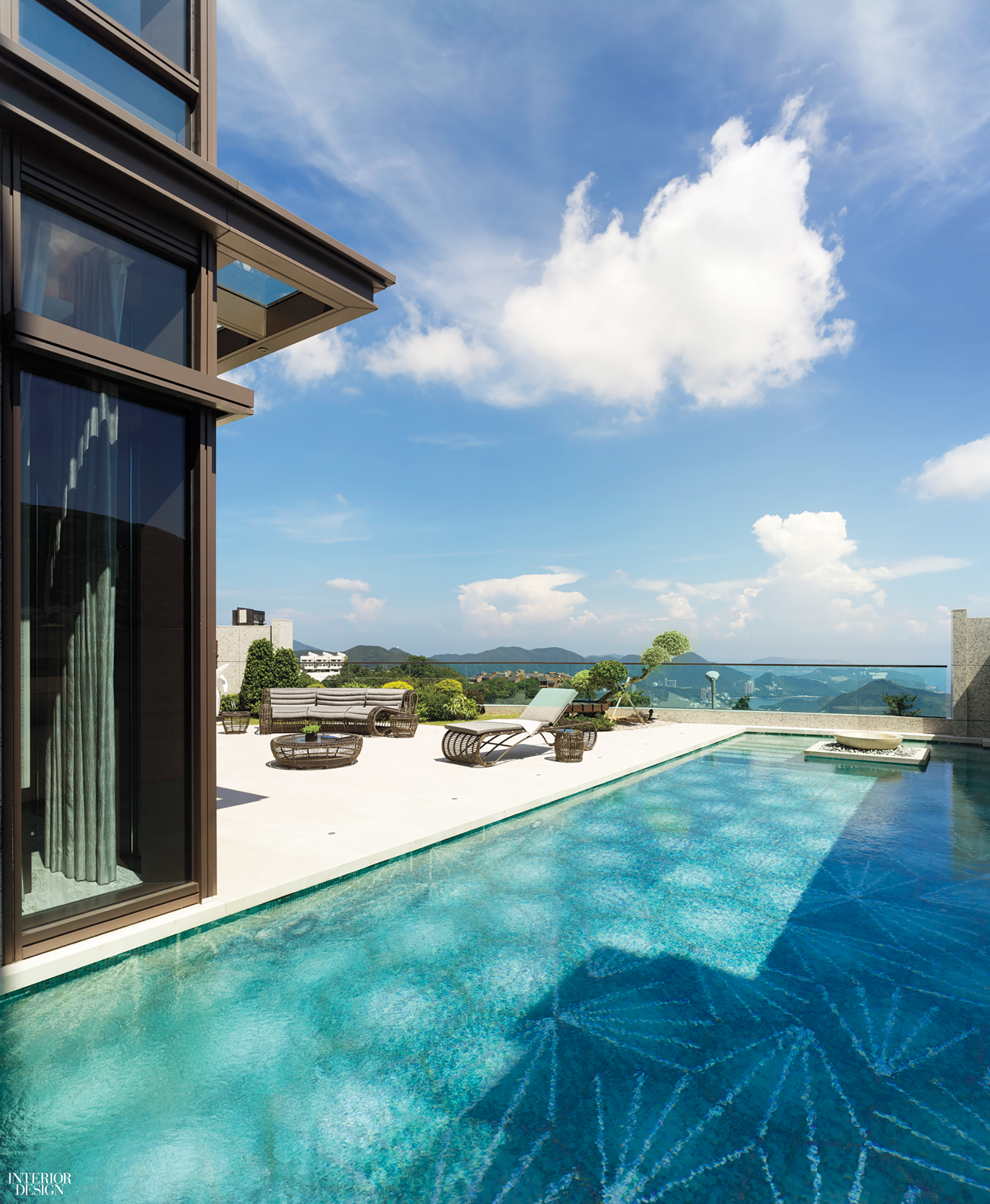 Design Principal: Antony Chan
Project Designer: Reevis Woo