CuldeSac Channels Ancient and Modern Arcades for Valencia "Social Foodie Club" Partiggiano
The Heron City shopping center is a new arrival in Valencia's ancient town of Paterna, with fine dining and cinema options mixing with fast food and shopping. An even newer arrival? The fast-casual "social foodie club" Partiggiano, which eschews the typical mall format for something more historical.
"We wanted to revive the Mediterranean tradition of the Italian town squares, of mamma welcoming everyone to eat at a large table," says Lucía del Portillo, creative director at CuldeSac Custom and partner of CuldeSac, who headed up design for the space's 2,100 interior square feet, plus an additional 1,300-square-foot kitchen and 730-square-foot covered terrace. "From this concept came the design of a grandstand and arches. A simple atmosphere with arcades."
Make that arcades in multiple senses of the word: While the dining area pays tribute to the arcades of the Romans, a branded video game console in back references spaces of the '80s. And for a final touch of old-meets-new, del Portillo commissioned street artists to fill the walls with their work—graffiti, after all, is as Italian as Partiggiano's pizzas.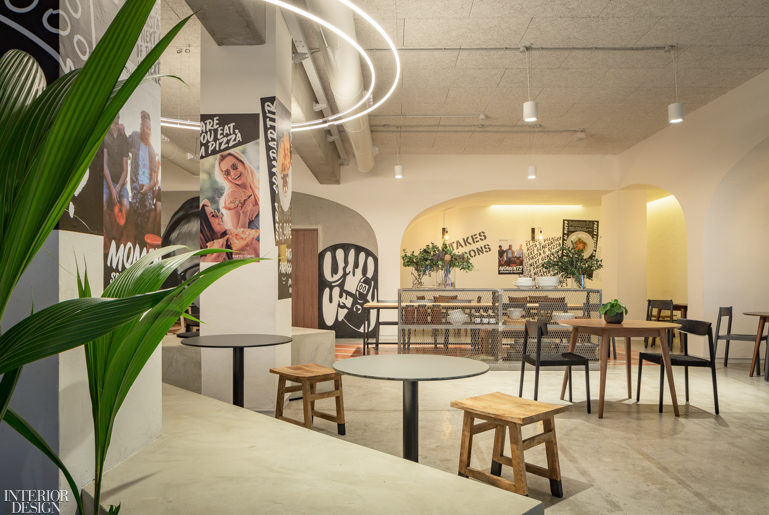 Read more: X+O Blends Laid-Back Lush With Australian Gastronomy for the Full Circle Café in Bali