David Bucovy Renovates a Manhattanite's Dobbs Ferry Retreat
The client, a successful multi-hyphenate with an intense work schedule in cinema and finance, needed a weekend oasis close to Manhattan. A secluded hilltop house with a lovely and unusual angular plan, designed in 1974 by Hardy Holzman Pfeiffer Associates, seemed like the perfect candidate.
The building, however, was dated, requiring architect David Bucovy to make changes to almost every part, from restoration and insulation of the envelope to new finishes, fixtures, and furnishings. By constructing an addition, Bucovy was able to create an expanded L-shape plan that opened up the kitchen to the surrounding woods. He installed a kidney-shape island made of cast concrete suffused in warm earth tones that complement the early 1970s architecture. One intriguing design detail: A dark slash across the countertop, like a fault line in the earth's crust, was created by dragging dye through the unset concrete.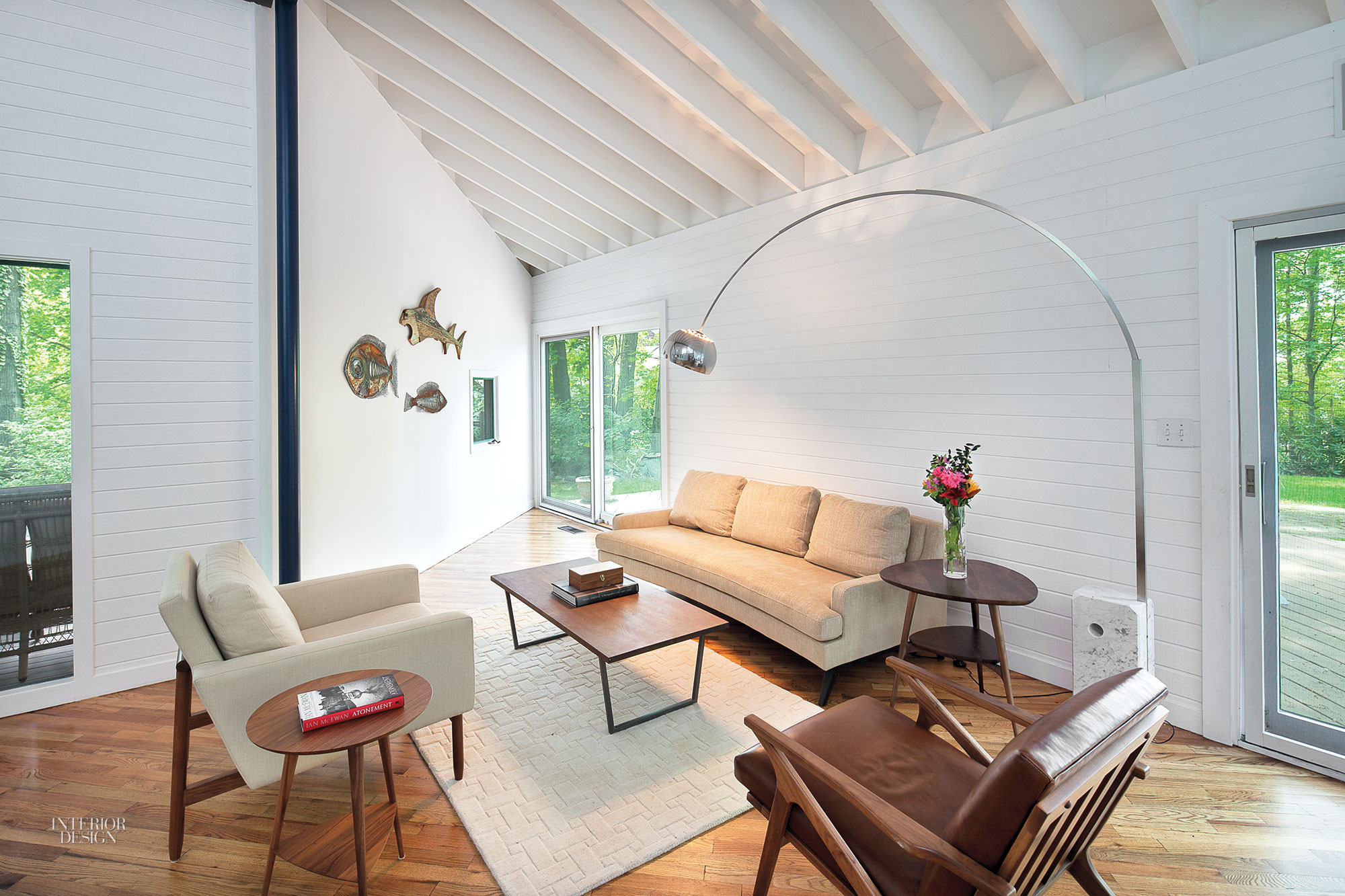 The client asked for primal, elemental materials—a palette not only evocative of the high modernist period in which the house was built but also removed from the highly urban world in which he works. Pippy-oak veneer was used for the kitchen millwork and reclaimed white pine lumber, bleached and oiled, for shelving above the bar. Furnishings, aptly, are midcentury.
The new addition includes another ingenious detail: There is no corner column or framing where the custom floor-to-ceiling window walls meet at a right angle; rather, the glass sheets butt together directly. It's an homage to a detail in Frank Lloyd Wright's Fallingwater, the ultimate modernist house in the woods.
This story originally appeared in Interior Design's Best of Residential book.