Design Competitions Result in Sustainable Building Concepts
These innovative building concepts embody sustainability.
Skylines by Lissoni Casal Ribeiro
An honorable mention winner in the Skyhive 2020 Skyscraper Challenge, the tree-inspired structure incorporates a rainwater-collection system, solar and wind power, and an internal/external ecosystem providing residents with autonomy and independence, a concept developed for New York but that could apply to any global city.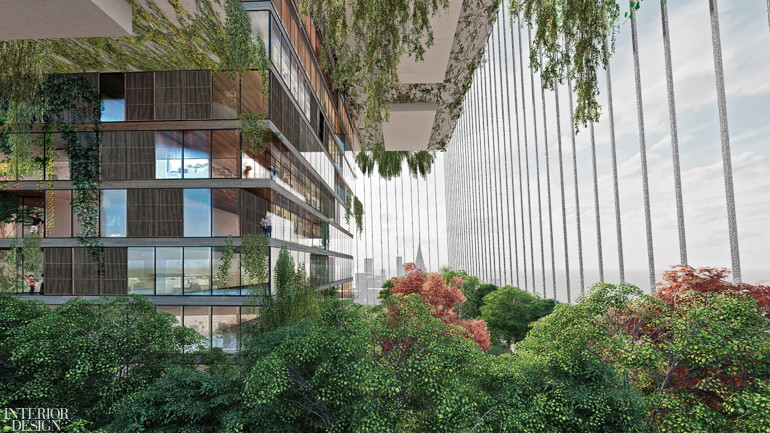 Perkins and Will's Phil Freelon Design Competition
This year, the annual program called for housing-crisis solutions, challenging participating staffers to imagine unique co-living strategies through the lenses of sustainability and innovation; the winner, selected by a panel of jurors from outside the firm, including Angela Brooks and Michael Maltzan, was Arroyo, a lush adaptive-reuse concept by Vangel Kukov and Hala EL Khorazaty, with Pivot earning a merit.