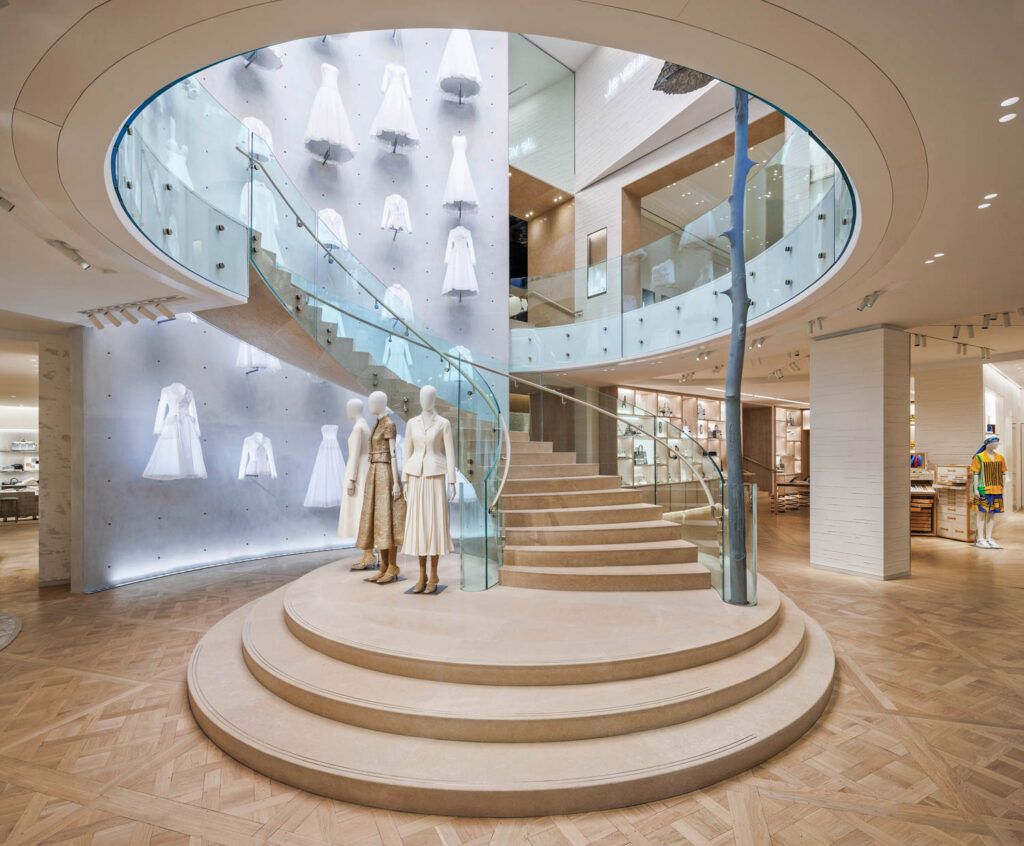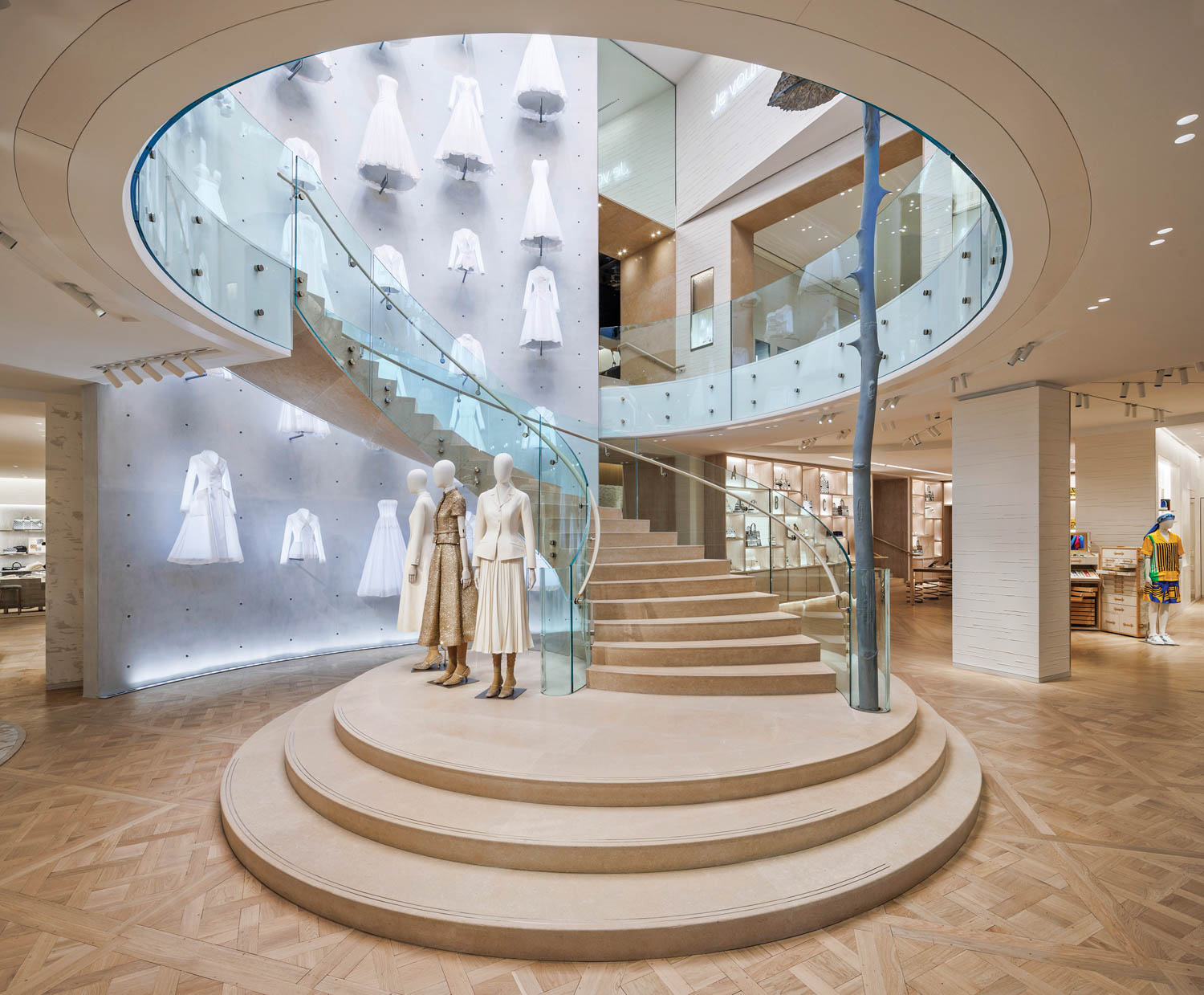 Peter Marino Architect Renovates a 3-Story Dior Boutique in Paris, Spotlighting the Brands 'Inner Essence'
2022 Best of Year Winner for Fashion Retail
Back open after a two-plus-year renovation, Dior's 50,000-square-foot, three-level boutique—which includes haute couture salons, two eateries, three gardens, and a bookable private apartment—unfolds in a spatiotemporal narrative akin to a theater set, creating what firm principal and Interior Design Hall of Fame member Peter Marino describes as a journey through the "inner essence" of the brand. "It's not one idea through­out but, rather, walk-through spaces that tell a story, that keep the customer engaged and emotionally connected with Dior from start to finish."
The concept pays homage to Christian Dior's love of fine art and plant life with commissioned works, many nature-themed or conveying a sense of movement: Guy Limone's immersive collage of archival Dior photographs in a café; sliding panels combining jute and gilded gesso by Nancy Lorenz in fine jewelry; Joël Andrianomearisoa's textile-based Ultime Saison, 2021, anchoring a mezzanine seating area. Sartorial tropes abound—note how the rotunda's spiral staircase ripples like the train of a ballgown, backdropped by a monochromatic installation of Dior designs through the ages. A stylistic mash-up of eras comingles parquet de Versailles flooring and classic boiserie paneling with vintage furniture by the likes of Gabriella Crespi and Joaquim Tenreiro, plus more than 100 specified materials (pandemic supply-chain issues be damned, Marino notes), from white stucco and French limestone to embroidered silk.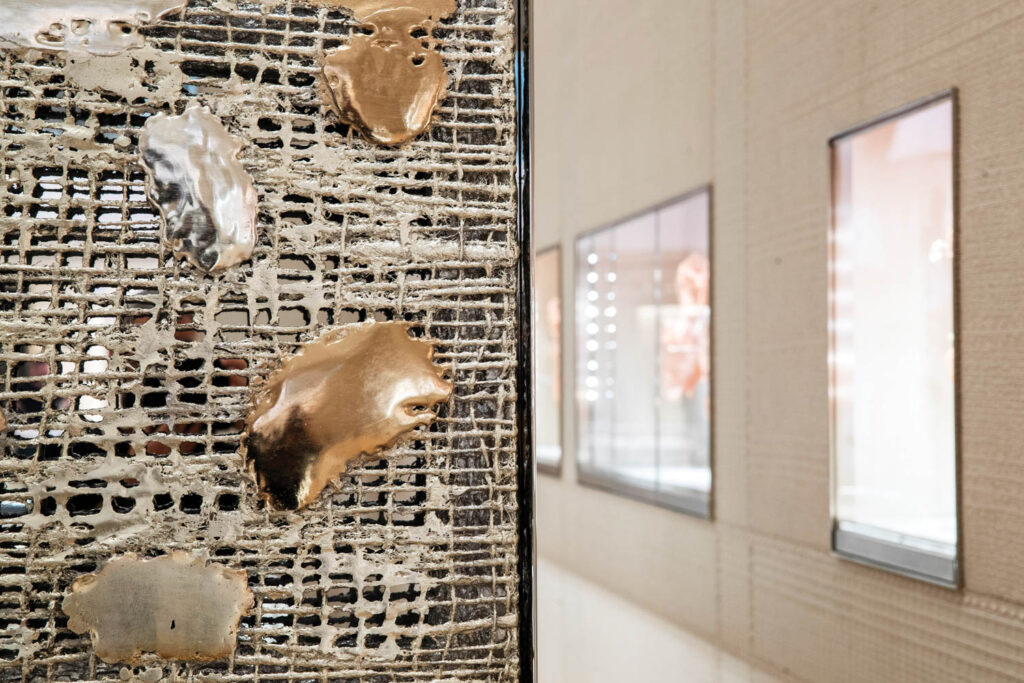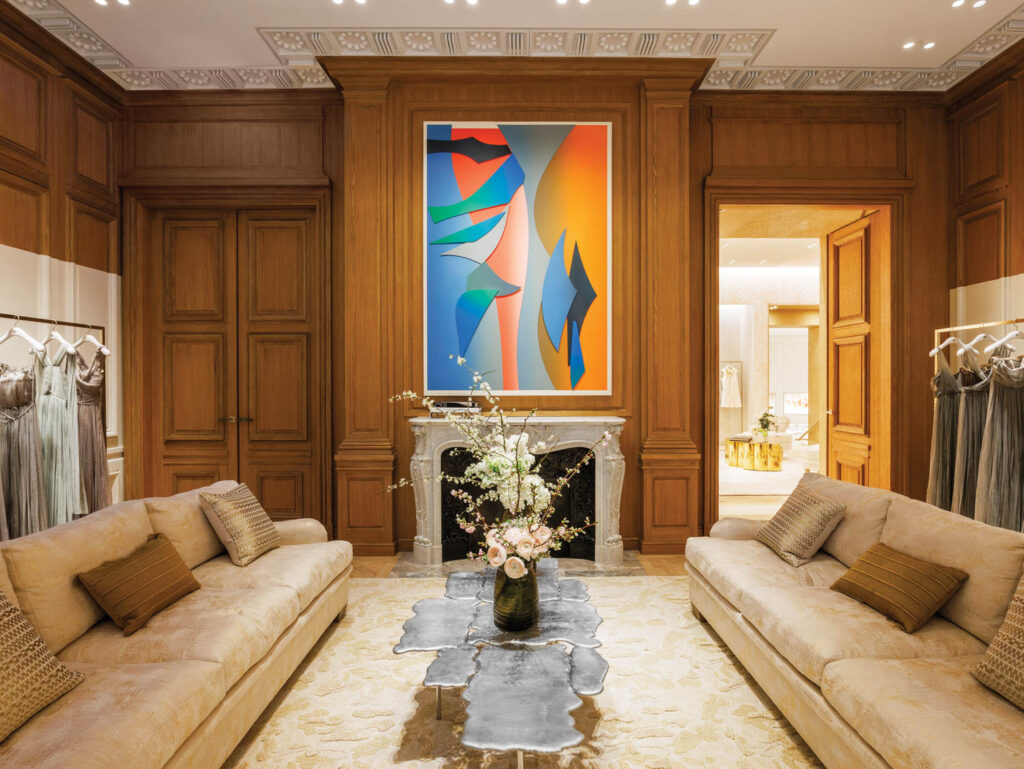 ---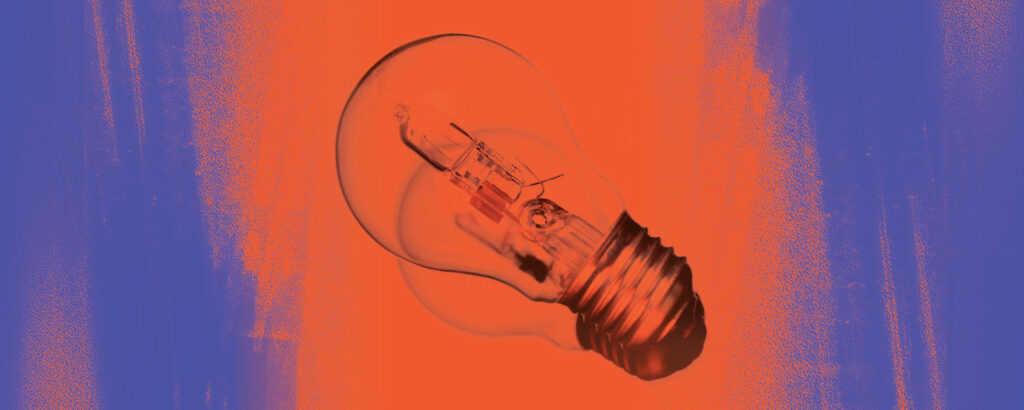 See Interior Design's Best of Year Winners and Honorees
Explore must-see projects and products that took home high honors.
---