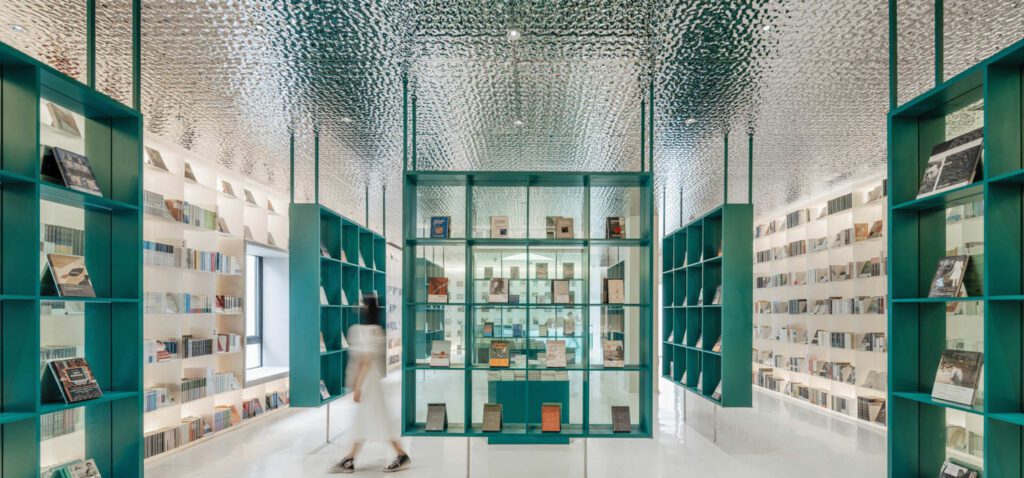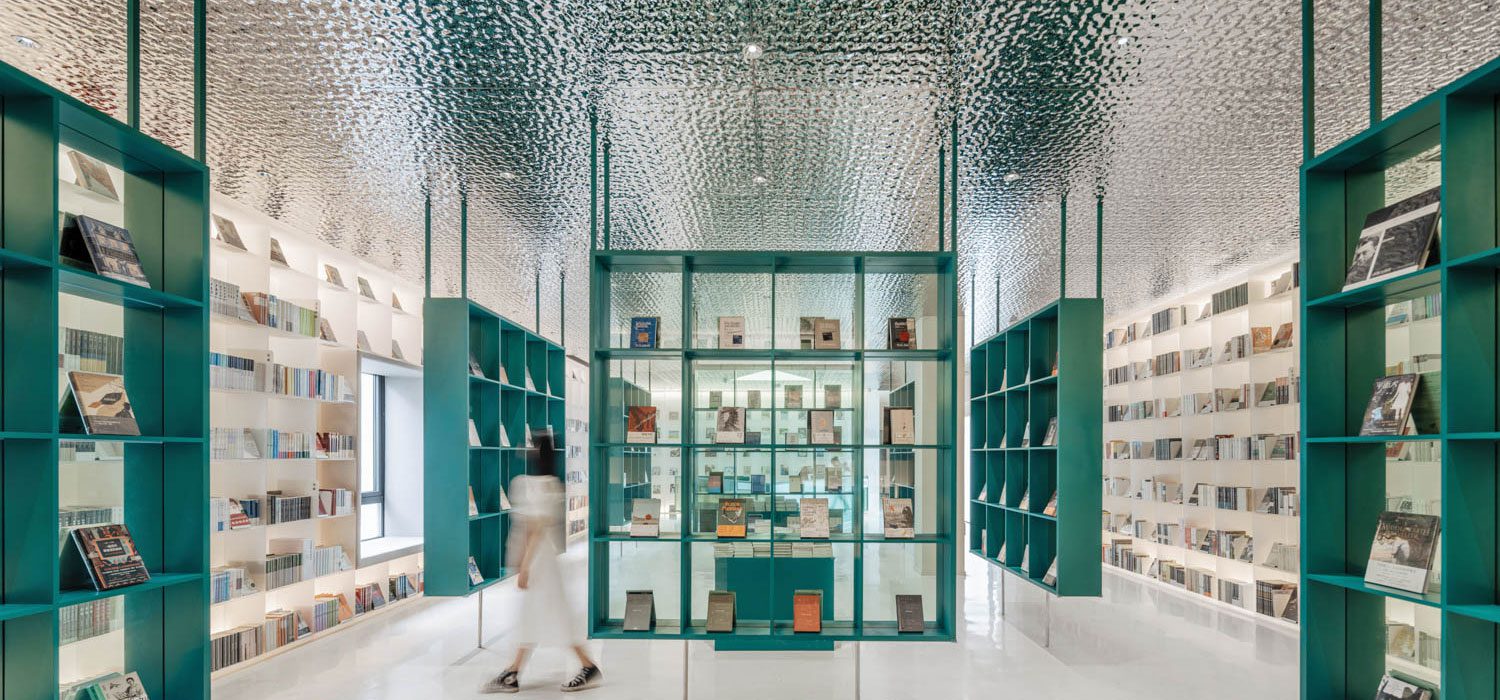 Duoyun Books Turn to Wutopia Lab for its First Outpost Beyond Shanghai
Chinese culture has always deferred to academics. Socially, imperial scholars ranked equally with the military, and they were treated with as much esteem as the emperor's courtiers, partly because, for centuries, reading was restricted to just a chosen few. Furthermore, simplified Chinese only became widely adopted 70 years ago, and mandatory education is a fairly recent phenomenon. Try as he might to impose a communist rhetoric over literature, even Mao Zedong's Cultural Revolution had little effect upon the country's entrenched reverence for books. However, one thing that significantly impacted literature has been the internet. Online learning, e-books, e-retail, and social media have all contributed to increased access to reading materials but, at the same time, to the decline of bricks-and-mortar bookshops. But if anyone knows how to create physical bookstore environments that draw customers, it's Ting Yu. The Wutopia Lab cofounder and chief architect has completed a half dozen such projects throughout China. His latest and one of his largest, the spacious Duoyun Bookstore in Taizhou, is his second shop for the chainlet, which he again helps realize its aspirations to be more than a retailer.
The 19,000-square-foot, two-story store occupies two stone buildings that are part of a quartet of abandoned structures. It was Taizhou Huangyan Yongyun Cultural Development and Shanghai Century Cloud Culture Development that earmarked the buildings for Duoyun Books. "Taizhou has close cultural and economic ties with Shanghai, and this project evolved during the 2020 Shanghai Taizhou Week to further strengthen the connections between the two cities," Yu begins. "It is also backdropped by Wuyue Plaza, the largest commercial complex in the district." The district Yu speaks of is Huangyan, a Taizhou suburb and metropolis in its own right. A four-hour drive south of Shanghai, Huangyan is known for its centuries of mandarin orange production and more recent plastic-mold manufacturing. At its height, 70 percent of the domestic Chinese market's plastic molds—used in cars and home appliances—originated in Huangyan.
Yu incorporated these ancient and modern aspects of the site's context into
his design of the bookstore. But it's the project's proximity to the Yongning River that really set the tone and gives it its nickname, Books in Clouds. Symbolizing idealism, "A cloud rises over the riverside, and visitors in the store are inside it," Yu says of his concept. "Clouds were images that we defined early in the process and are used throughout the interior and exterior." To achieve this effect, Wutopia fronted the entire complex in a perimeter of perforated aluminum screens that reads as solid white during the day and like a glowing layer of fog against the dark night sky.
The organic forms of clouds and Huangyan's rolling topography also inform the project's appearance, namely at the entrance. From the side of one of the buildings, a series of shapely apertures CNC-cut into the white perimeter panels beckon visitors inside. After passing through two of these openings, they reach a tranquil courtyard, which Wutopia scattered with white gravel and curvaceous outdoor seating made from recycled ocean plastics, an homage to the city's manufacturing of the material. The seating, serenity, and plantings, which include a towering hackberry tree, encourage lingering. "I needed a space to control the separate buildings on-site, and creating a courtyard was a natural solution," Yu continues. "Like a cloud, the store shouldn't be confined to a square. It should meander like a Chinese garden with pavilions and terraces. It's an update of the traditional notion that a visit to a bookstore is like a visit to a garden."
White indeed dominates the exterior of the store, but color has its place inside. In the café, for instance, banquettes, pendant fixtures, and the spiral staircase are a saturated orange—referencing the fruit associated with Huangyan—their rounded silhouettes echoing nature. "Architecture should be full of metaphors," Yu states. Farther in, books are showcased on various steel displays, all painted the green of Duoyun Books's corporate color. One area has a ziggurat-shape podium in the shade, while another has myriad "floating" units in the verdant color. Of the latter, Yu says, "The bookshelves yield a sort of labyrinth. I've always been fascinated by the complex organization of spaces to create the experience of time slowing down." What also may make visitors pause is the ceiling running above the floating shelves, its textured silvery panels mimicking the Yongning's rippling waters. Deep recesses in the room's window bays allow for visitors to sit and gaze at the actual river. All these ground-floor areas are anchored in white terrazzo flooring and surrounded by floor-to-ceiling built-ins painted pale gray.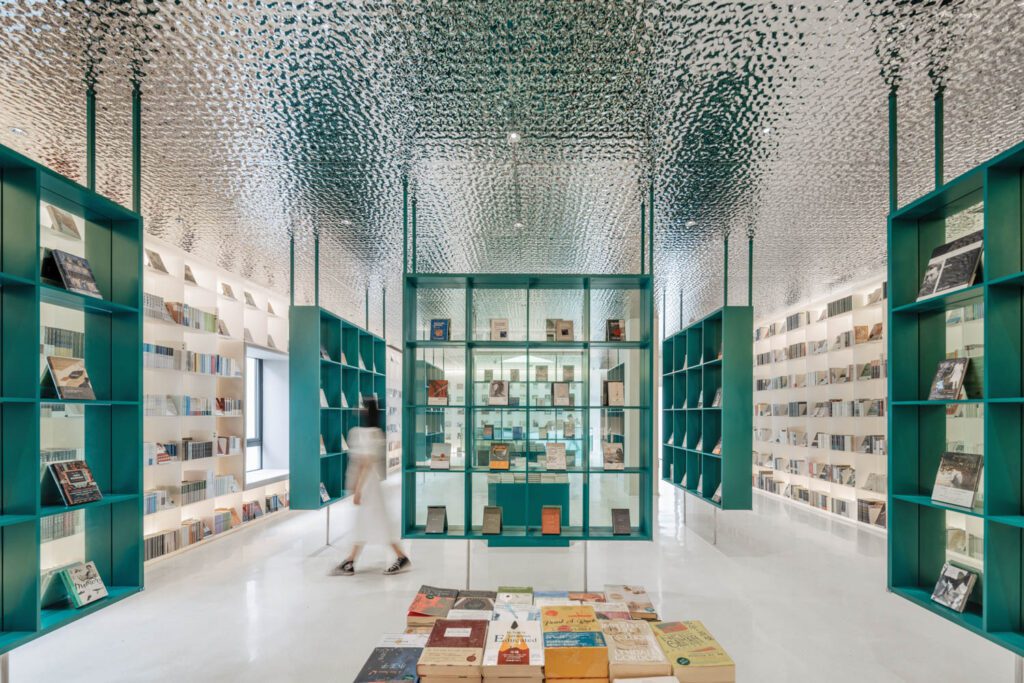 The bookshelves continue on the second floor but the mood there shifts quite significantly. What Yu calls the "cultural and creative area" is where Duoyun Bookstore keeps its rare book collection, and he's given it an environment that's more like a traditional library. Its central display and stadium stair that's wide enough to accommodate many seated visitors are clad in planks of dark walnut composite. "Books in Clouds can be a platform for book clubs, exhibitions, and other cultural activities," Yu notes.
Both he and his client believe that for bookstores to survive—even thrive—they need to address what the public wants out of retail experiences today. "If these shops simply sold books, eventually they will be replaced by online sources," Yu insists. "But if a store can be a cultural complex, a community hub, then it can endure. The value of any physical space is that it can create social interaction." We are, after all, social animals—ones that hopefully continue to appreciate shared knowledge and life experiences.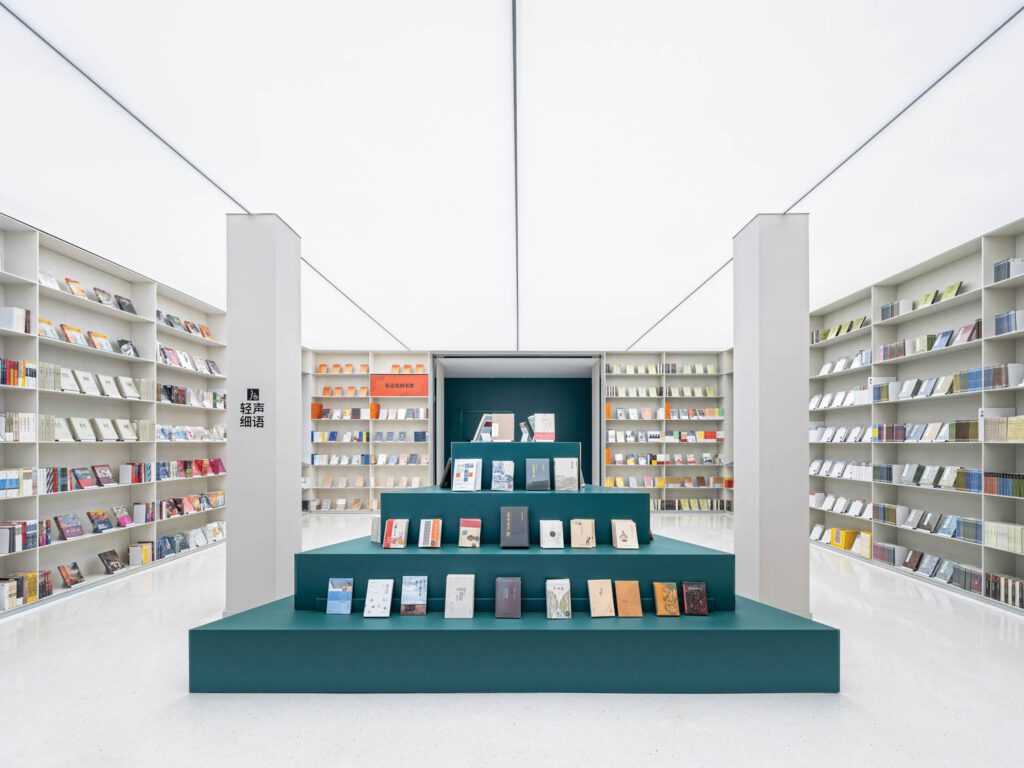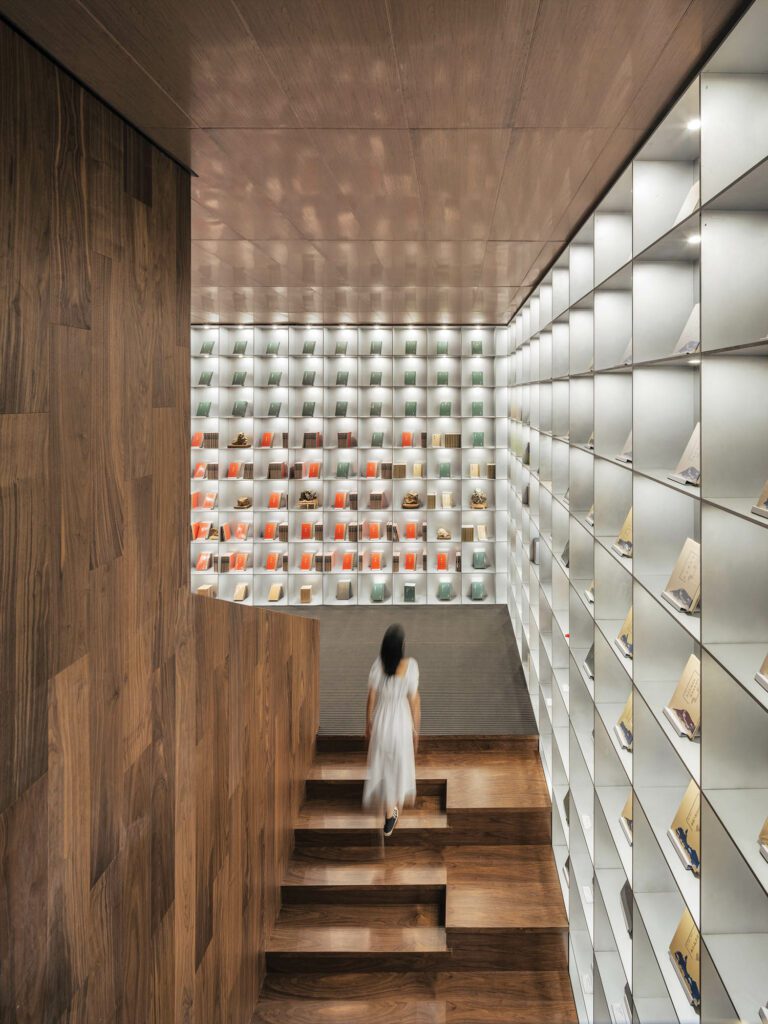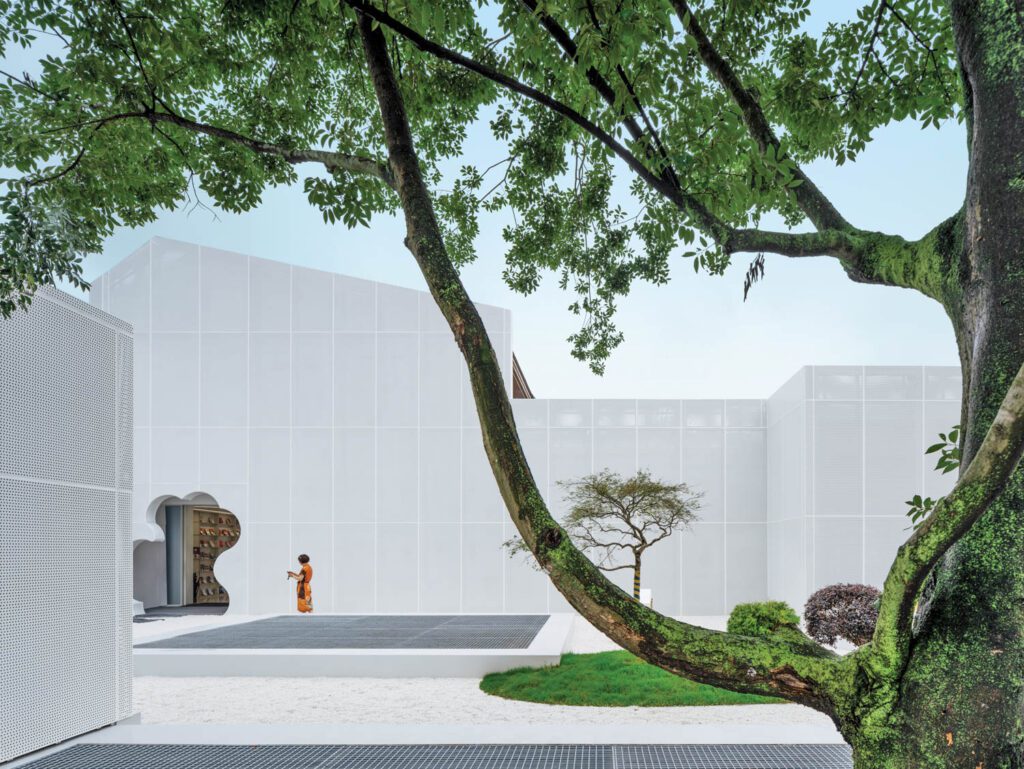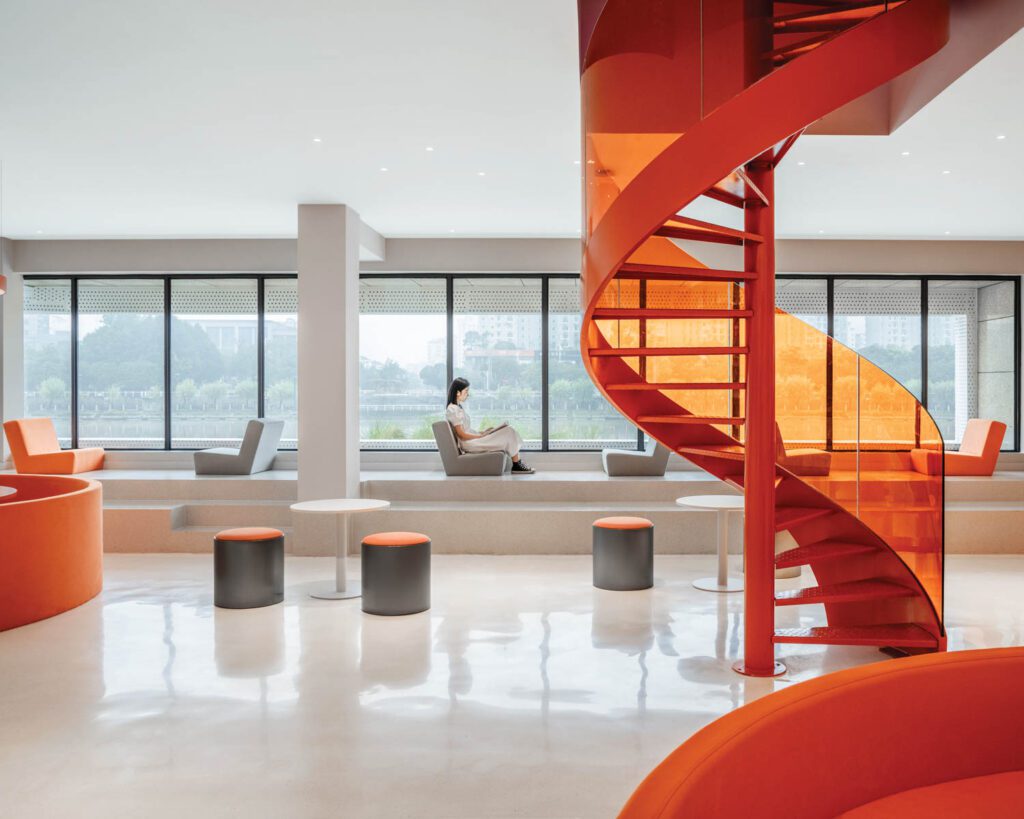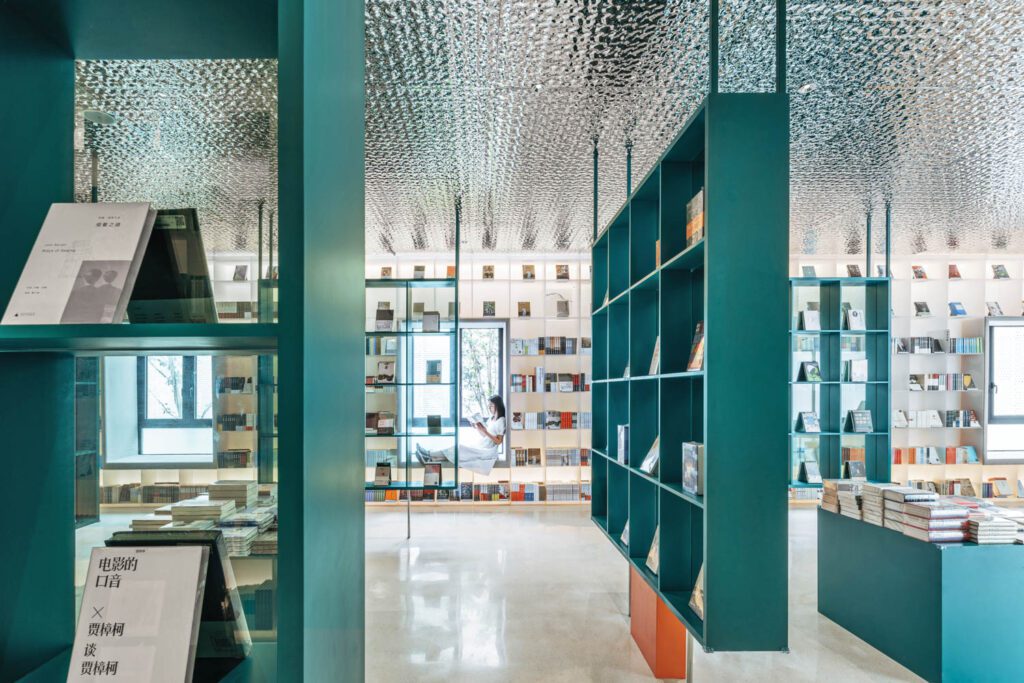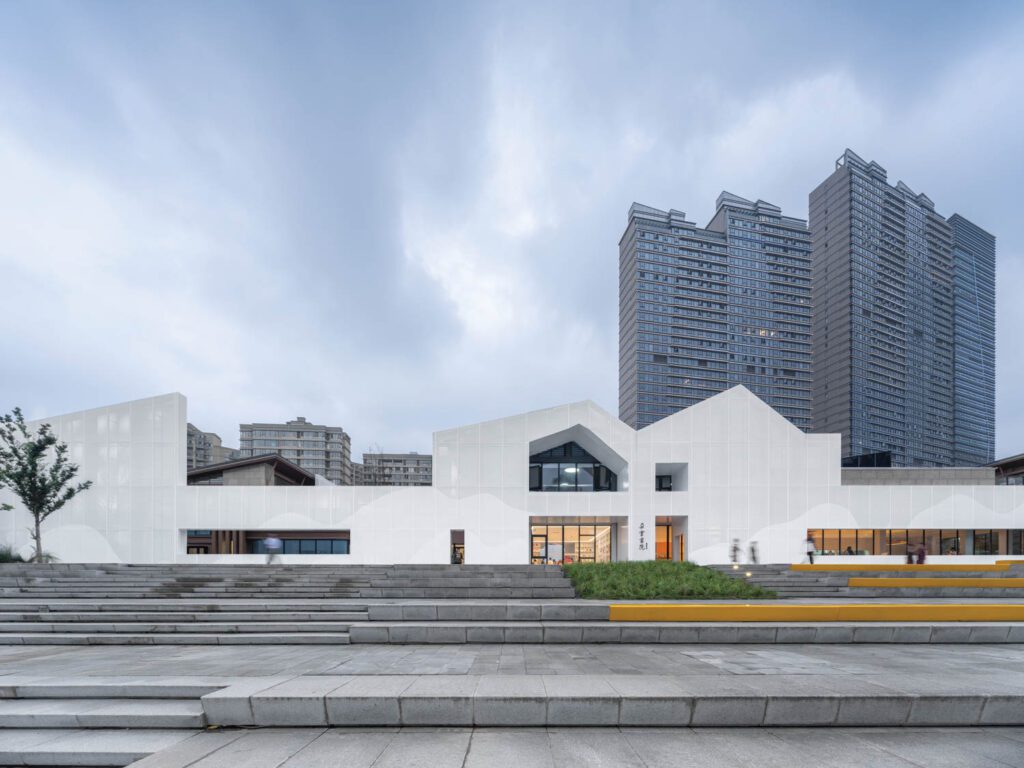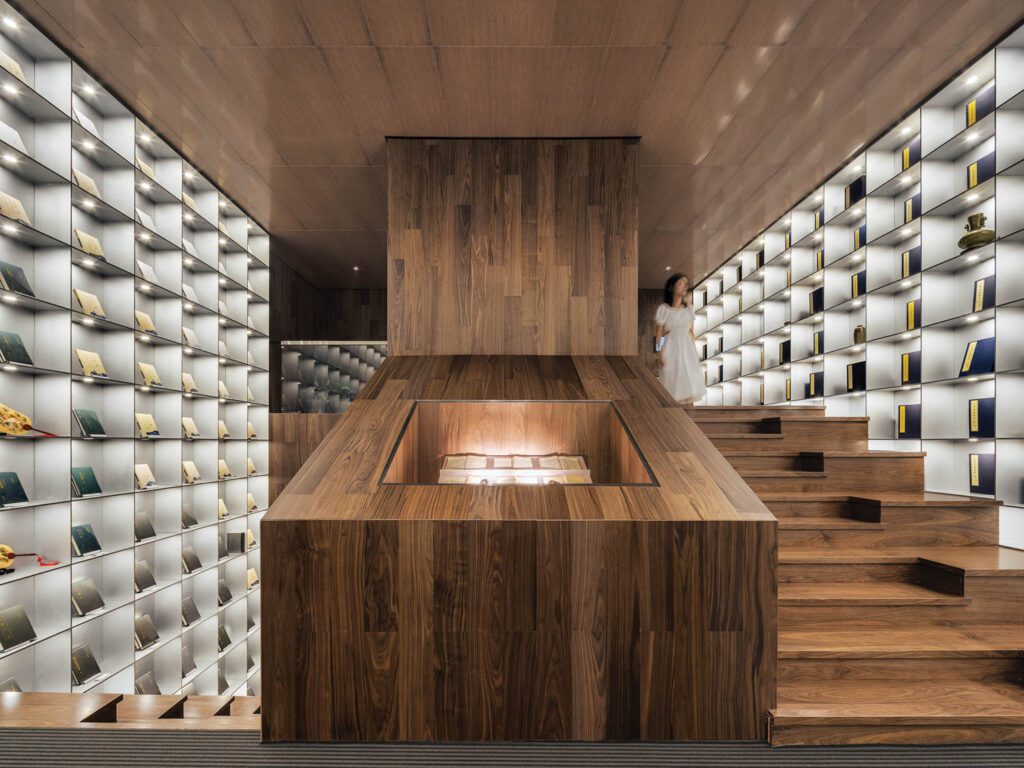 PROJECT TEAM
Wutopia Lab
: shengrui pu; zhuoer wang; junzhu song; begoña masia; yaping wu; jiajun wang; lei wang; yunfeng dai; minmin zhang; jianv guo; xiaoyan wu; xue'en chang; ye lu; wensui zhang; dong meng; yawei jing; kejie mi