DVCH Brings a Rosy Touch to Parque del Kínder Children's Park in Mexicali
DVCH has revived an empty Mexican lot as a pink and palm-dotted playland. Six architects and engineers led by José de Villar and Carlos Chacón worked on the project over four months of construction with 960 square feet of poured concrete and 39 planted trees making up the once-empty lot.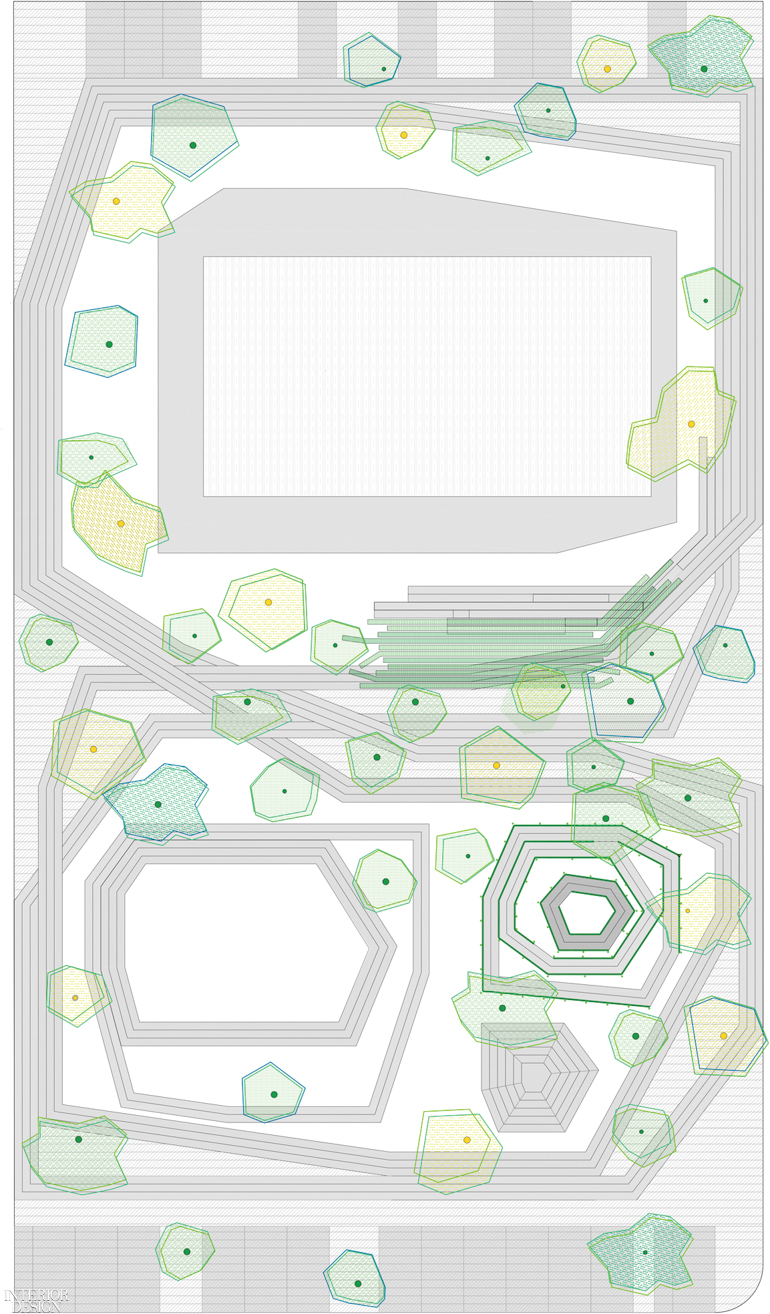 DVCH De Villar Chacón Arquitectos created a series of AutoCAD drawings during the design phase of Parque del Kínder, a children's park in Mexicali, the capital city of Baja California.
A landscape plan outlines part of the nearly 1 acre composing the former vacant lot and a simplified version of DVCH's proposed color scheme.
A Photoshop rendering presented during the project's competition phase shows the integration of bench seating to promote socialization.
Similar imagery depicts a scalable concrete pyramid, which also includes a slide, as part of the multipurpose athletic and play area.
A later sketch outlines a top-down view of the steel pergola.
This drawing shows the entire park in cross section.
Parque del Kínder's pathways and benches, colored to demarcate activity areas, are made from permeable concrete, which allows rainwater to seep through its surface, recharging groundwater and reducing runoff.
The architects placed paths and playing fields by studying how residents of the surrounding Valle del Puebla neighborhood walked through the site.