Estudio CO-A Tags Jatachi Restaurant in Barcelona With Logo Stickers
Graffiti is often the most interesting aspect of an urban exterior. For Barcelona's Estudio CO-A, it was an inspiration. For the 1,100-square foot Jatachi Asian restaurant, located in the beachy Castelldefels district of the city, the plan was a neutral, materials-focused environment covered in multiple iterations of a bold yellow logo commissioned from Pràctica Design.
"We wanted urban furniture, lighting, and materials," says founding architect Clara Ocaña, which meant specifying Eugeni Quitllet's aluminum seating, inside and out, along with iron tables. Brick columns remain unfinished, as do the concrete walls, offering a rough patina. Flos's May Day lamps and lots of neon keep out the shadows.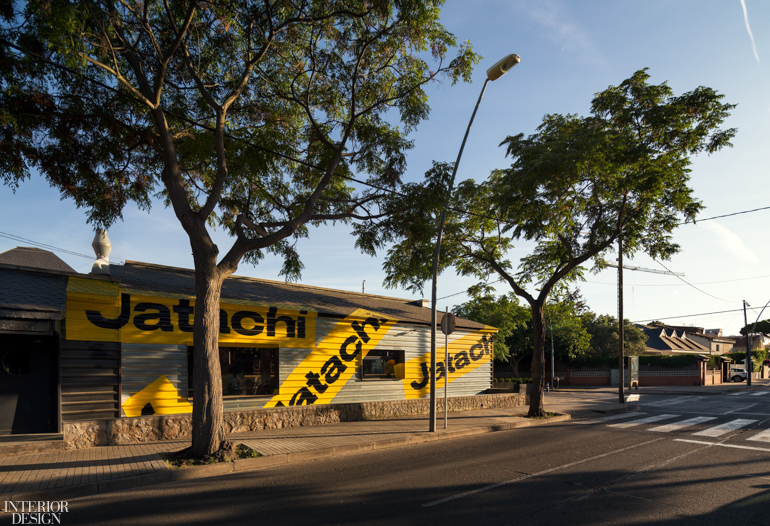 Iron is also used in the entrance door and as an immense bar, covered in steel with a coordinating steel storage structure above, which Ocaña calls a favorite detail. But the stars of this hospitality show are without a doubt the overlapping logos, tumbling across the walls as if thousands of graffiti artists had each tagged the space before sitting down to dinner.
Read more: I In Tucks German Beer Hall Stand Schmatz into a Tokyo Shipping Container