Four Homes Combine Vernacular Architecture and Modern Minimalism
Vernacular architecture and modern minimalism combine in a quartet of considered abodes.
Firms: Ammor Architecture, Darren Brown Interior Design, and Studio 250 Design
Site: Jackson, Wyoming
Recap: Rugged materials claim the exterior of
this gut renovation, like the rustic lumber siding salvaged from Montana corrals. The palette gets increasingly refined as you migrate inside; see
the living room's colorful Italian 1950s multi-arm pendant and Charlotte Perriand-inspired cabinetry, as well as the newly expanded windows that frame painterly American West views.
Firm: WMR Arquitectos
Site: Chorrillos, Chile
Recap: A family home consists of a barnlike structure with a crisp, gabled roof in pre-patinated zinc. The abode is sited along the east-west axis of its acreage, pulling in views of the coast and rolling hills through spectacular full-height glazing. Inside, its pine trusses are exposed—another nod to rural vernaculars.
Firm: CCY Architects
Site: Aspen, Colorado
Recap: An 1880s Victorian—restored to include charred rafters and studs from a long-ago fire—is joined by a simpatico contemporary addition affectionately dubbed
the Music Box and designed to accommodate recitals as well
as guests. Fittingly, the addition's aluminum facade is custom perforated in a pattern derived from Chopin's Nocturne in E-flat major, Op. 9, No. 2, the client's favorite piano composition.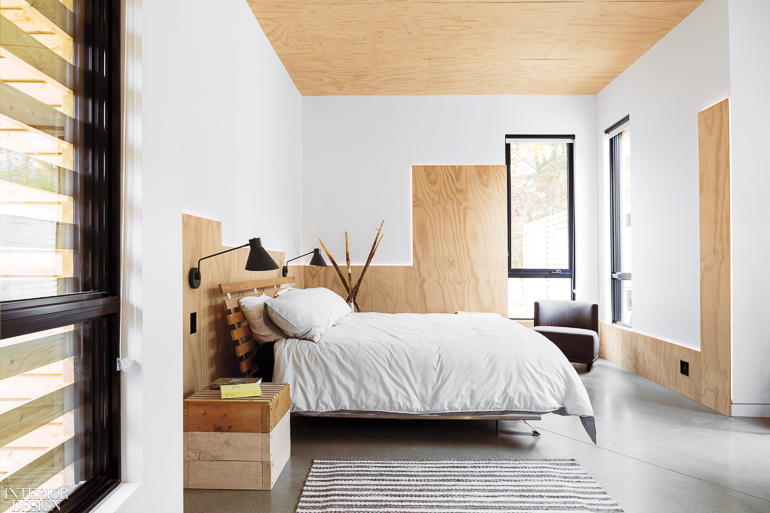 Firm: Tux Creative and Guillaume Kukucka
Site: Eastern Townships, Canada
Recap: A compound near Quebec's Vermont border is reminiscent of a farm, with a central courtyard and four outbuildings.
The interior application of materials traditionally used as cladding, like corrugated sheet metal (here painted yellow-gold), subtly recalls being alfresco. "You get the same effect as camping, feeling a part of nature yet protected," explains Tux partner Laurent Guez.
Keep scrolling to view more images of the projects >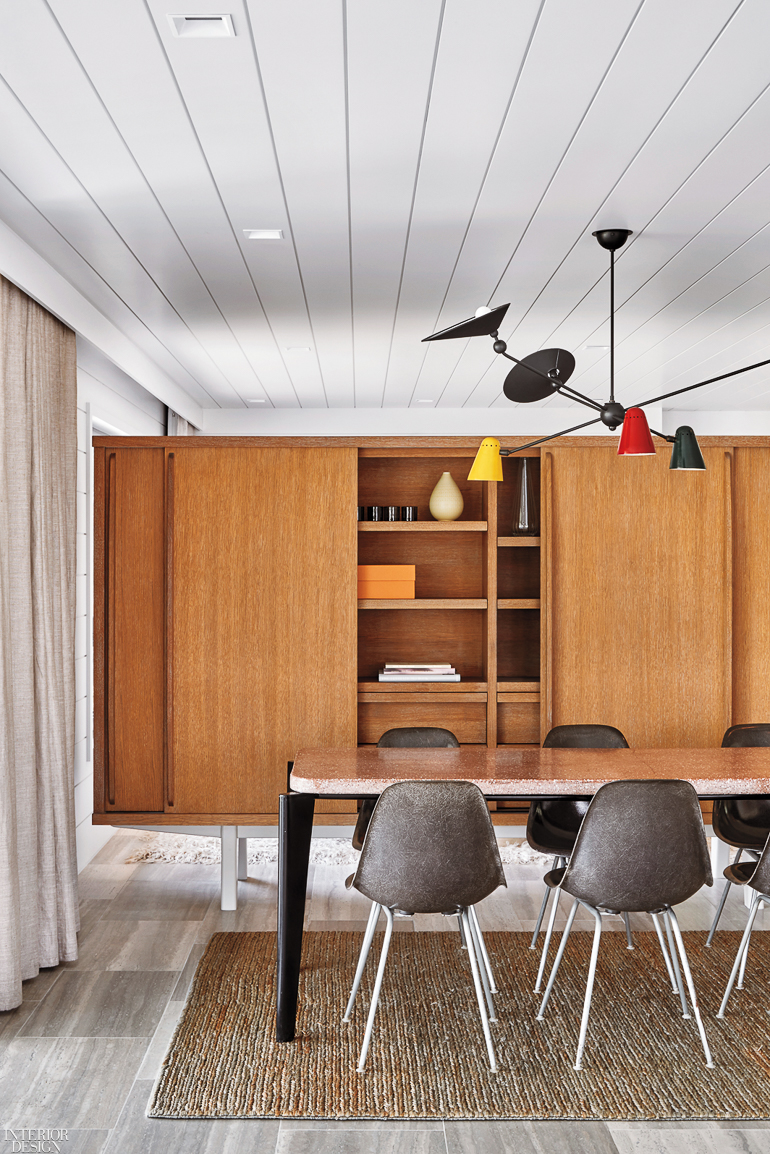 > See more from the Winter 2019 issue of Interior Design Homes