Franz Kafka's Residence in Prague Undergoes Its Own Metamorphosis
In fin de siècle Prague, there lived a writer whose work often fused realism with surrealism. Franz Kafka, who needs no further introduction, was born in a period of decadence and ennui, but also a period of hope for a new beginning. This stark contrast embodies the essence of the art nouveau building where Kafka once lived, and where past and present coexist.
Courtesy of architecture firm ANTA and Denisa Strmiskova Studio, the apartment boasts generous layouts and historic wooden trusses in dialogue with contemporary elements like glass handrailing and custom built-in furniture for an altogether stark, minimalistic look. "This creates a dialogue between history and [the] contemporary," says Denisa Strmiskova, noting that the house hints at what once was and what is yet to be.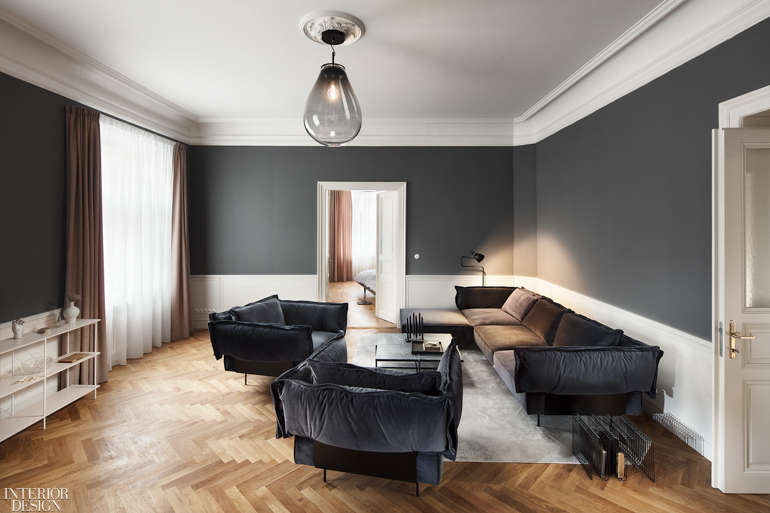 Read next: Denisa Strmiskova Sets a Dramatic Stage in Pro Arte's Prague Office