Gagarin Airport VIP Lounge by Vox Architects: 2020 Best of Year Winner for Transportation
Six decades ago, Yuri Gagarin became the first human launched into space. The city where he landed has named its new international airport after the cosmonaut—and Vox Architects has given the facility a cosmically inspired lounge that transports his gravity-defying spirit into the 21st century. Unlike Gagarin's cramped spacecraft, the 11,200-square-foot, two-level lounge has room for every amenity today's traveler could want. A circular floating staircase with an elevator in its core connects the floors. The upstairs spaces are private, with meeting rooms geared to business passengers. The ground floor, where reception and the boarding gate are, is more open and social, offering a restaurant, bar, and children's play area. Themed elements include circular lamps resembling solar flares, cloudlike white-and-gray porcelain flooring, and pops of brilliant blue. Acrylic in that shade lines a freestanding spherical capsule modeled after Vostok 1, Gagarin's space vehicle, which kids enjoy climbing aboard. "It passes the story to a new generation," Vox head of creative Maria Akhremenkova says. "My seven-year-old
recalls it with delight"—a stamp of approval from a true VIP.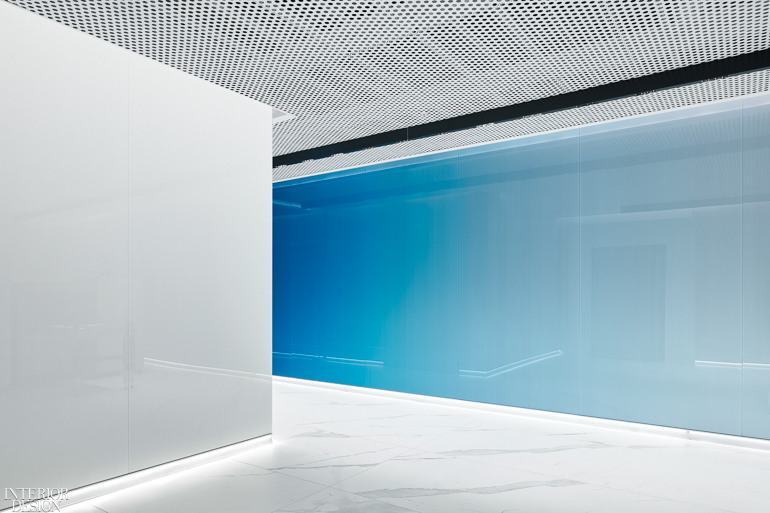 Project Team: Boris Voskoboynikov; Maria Akhremenkova; Yana Mitasova; Lyubov Orlova; Kaurbek Bagaev; Ekaterina Novik; Artem Vybornov; Maxim Frolov; Evgeny Nezamaykin.
> See the full list of winners and honorees from Best of Year 2020