H2R Design Creates a Minimalist Dessert Shop in Dubai
Inspired by handcrafted Japanese confections, H2R Design created a serene space in Dubai's City Centre Mirdif for PLAIN, a cafe lined with custom illustrations that hint at its offerings. In a nod to the simple yet elegant desserts served up there, brothers and H2R Design co-founders, Hasan and Husain Roomi, embraced a minimalist aesthetic with subtle pops of color. "Researching the menu offerings, H2R Design incorporated tones that were inspired by the desserts. For example, the toppings on top of the kakigori (a shaved ice dessert), added a splash of color to the otherwise plain colored sweet," they note.
But designing the interiors was just part of the task at hand; the team also developed PLAIN's logo, graphics, and packaging to create a cohesive brand identity. To do this, mesh proved an instrumental material, serving as a canvas for the illustrations at the entrance. Throughout the compact space, stainless-steel framework melds with wood furnishings, adding dimension to the grey micro toppings, stones, and floor tiles. "Even the decorative light fittings are modest and neutral in color," the founders add, sharing that every detail is meant to draw attention to the sweet treats that are anything but plain.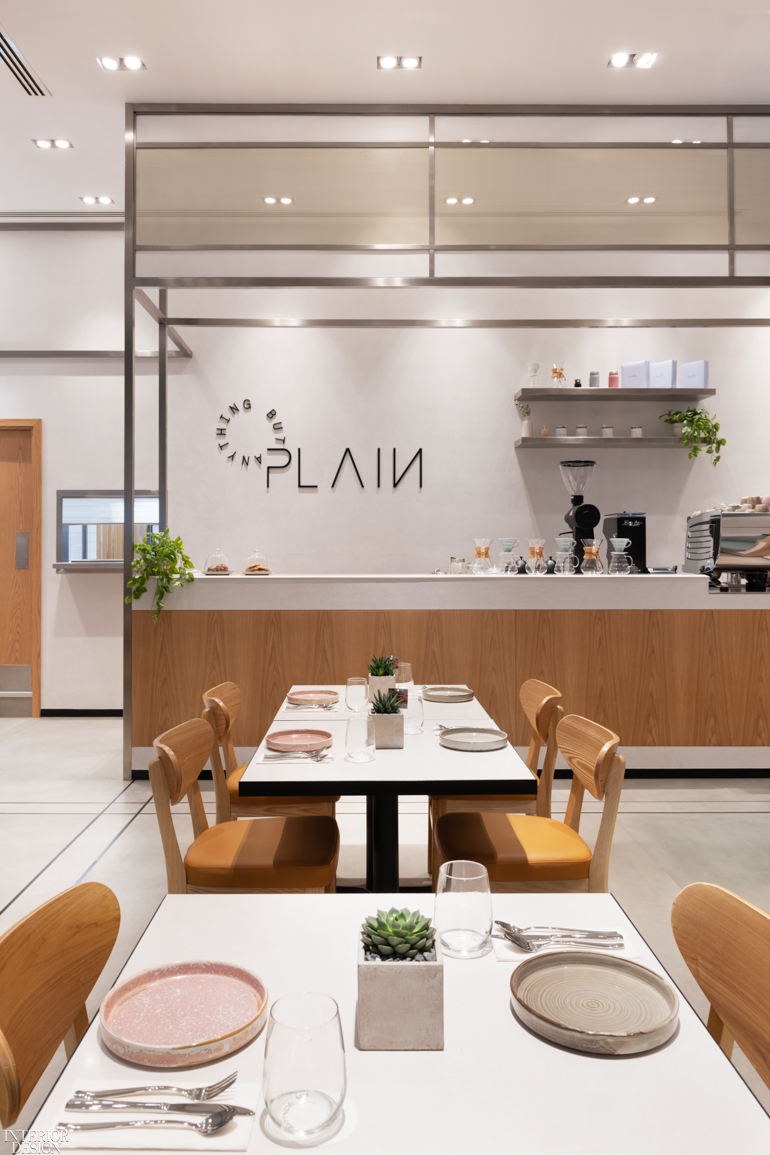 Read next: H2R Design Creates Pegboard-Inspired Bagel Yard Café in Dubai