Hálfadan Pedersen Translates KEX Hotel Concept from Reykjavik to Portland
Icelandic designer Hálfdan Pedersen brings a worldly eye to KEX Portland, the first U.S. outpost of Reykjavik's Kex Hostel, which Pedersen also designed. Housed inside a historic 1912 apartment building, the new property has been restored to accommodate 152 guests within 14 private and 15 shared rooms.
To recreate a Nordic sense of hygge, which champions comfort and sustainability, Pedersen applied muted pastels and earth tones in the guest rooms and reclaimed finishes throughout. The designer sourced furniture, artwork, and building materials during a trip around Europe, selecting eclectic vintage pieces from the 1920s to the 1970s. Further channeling the brand's Icelandic roots, guest amenities include a sauna and a well-equipped communal kitchen.
On the 3,000-square-foot ground floor, the restaurant, Vivian (named after the hotel's origins as the Vivian Apartments), adjoins flexible performance and lounge spaces. Other public spaces include the lower level's 850-square-foot meeting and event space and a rooftop bar, Dóttir, slated to open next spring.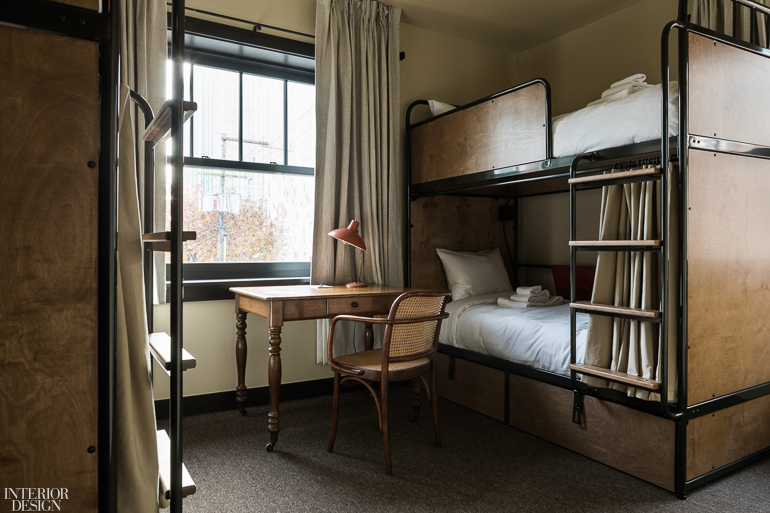 Read more: DesignAgency Gives Fort Lauderdale's The Dalmar Hotel a Mid-Century Modern Cachet