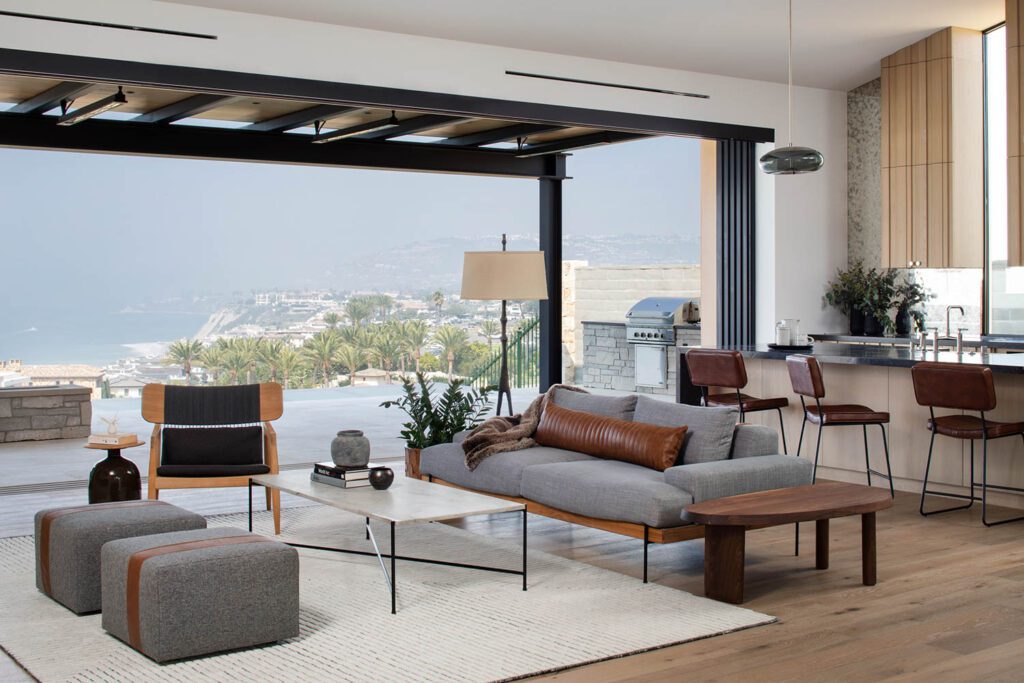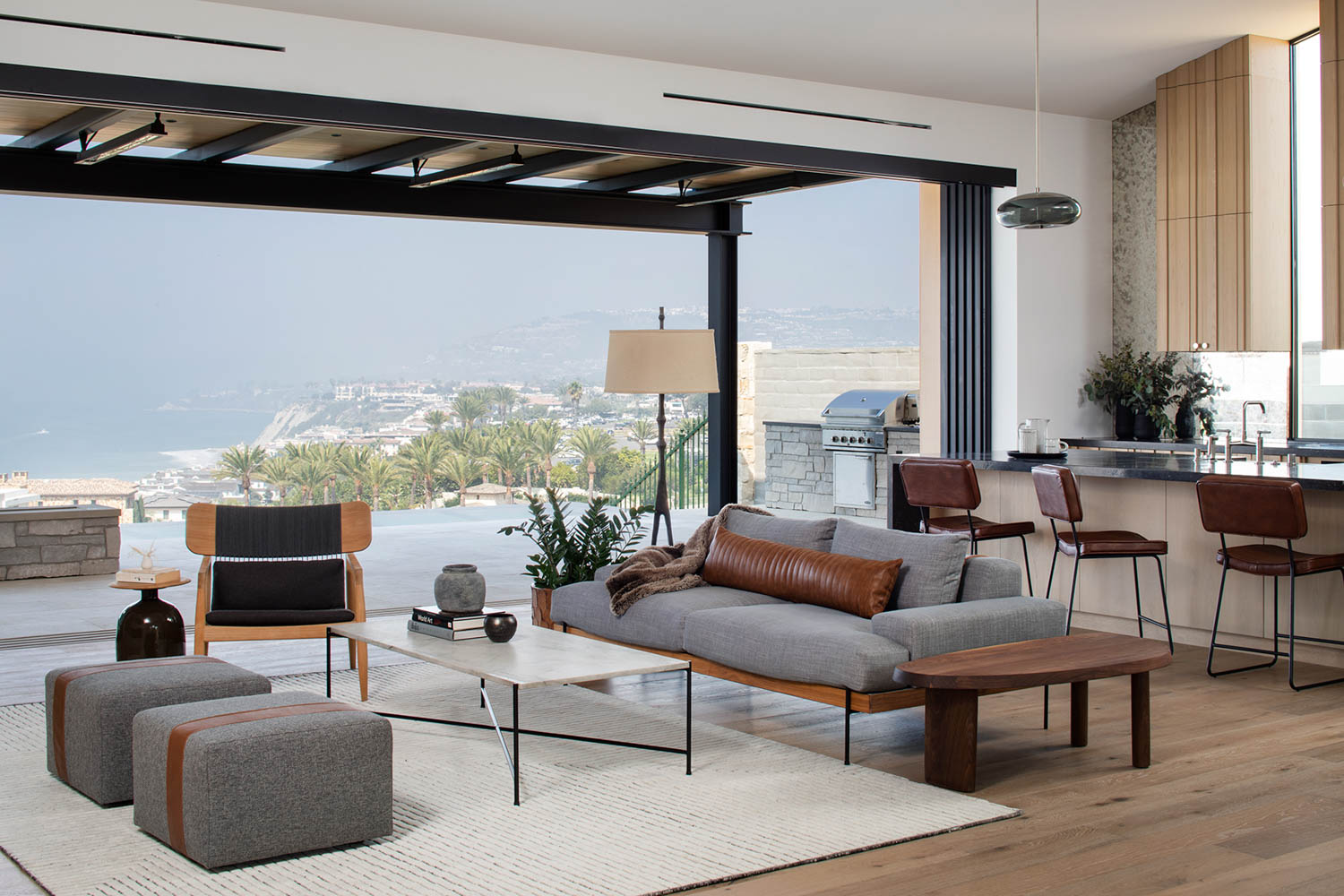 Hawk & Co. Outfits This Indoor-Outdoor Oasis Along the California Coast With Striking Interiors
The old adage—location, location, location—holds true, especially when it comes to coastal living. That's why Summer Jensen, CEO and principal of Hawk & Co., decided to take advantage of this home's sweeping California views when designing its interiors. The structure of the house, designed by Brandon Architects, and its simplicity of materials offered a starting point. "I always look to architectural cues to inform the space," shares Jensen, noting that the home offers a nod to those in Napa Valley—rustic meets industrial.
Jensen, who grew up in Hawaii, looks to nature as a constant inspiration. "The natural world has given us everything we need," she shares, stressing the importance of creating a symbiotic relationship with nature. With this in mind, she ensured the home has plenty of natural light and indoor-outdoor living spaces (the living room opens onto a patio with coastal views). Skylights, such as the one in the primary bath, further harness the power of natural light to regulate circadian rhythms and barely perceptible kitchen cabinets are veiled by a staggered batten wood-paneling exterior. "I love to make things disappear so the cabinets were easy to disguise amongst the vertical slats," she adds. The lower level of the residence even features a brewmaster's bar, complete with 16 microbrews on tap illuminated by a lighting sculpture above. We'll raise a glass to that.