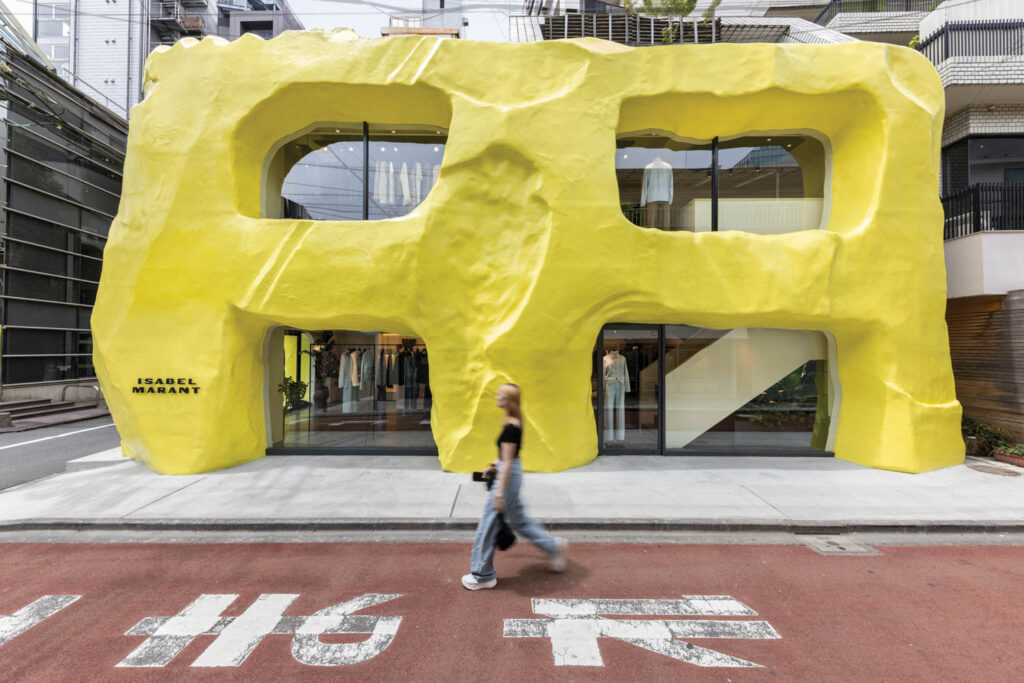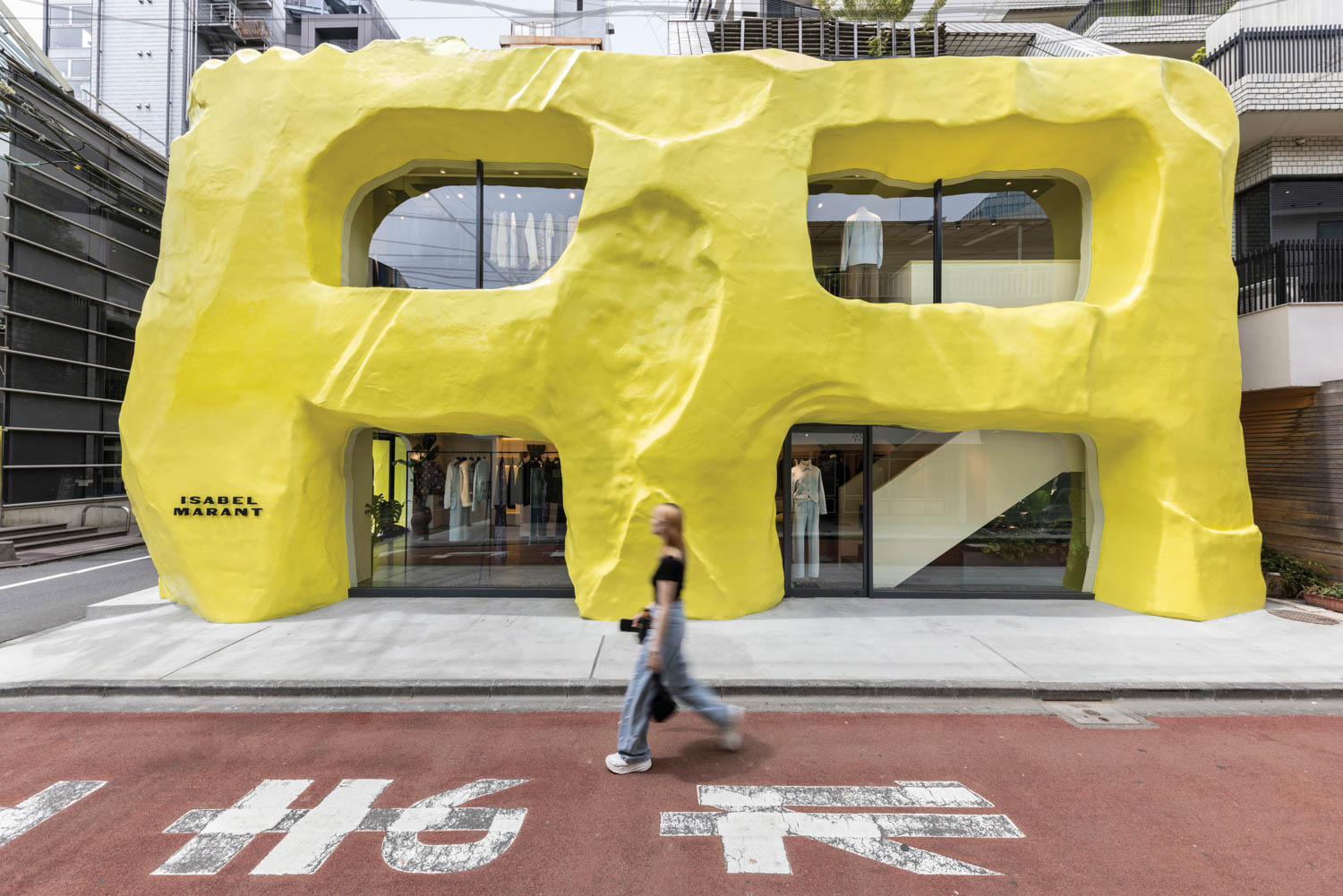 6 High-Concept Design Projects With Urban Edge
From a Shanghai beauty salon to a kids' play space in New York, high-concept destinations are infused with urban edge and vitality.
These Colorful Interior Designs Command Attention 
Funzy Play Family Club, Queens, New York, Designed by Pal Design
A place for kids to climb, bounce, and slide, this 5,700-square-foot space by chief designer Joey Ho fairly telegraphs fun and futurism via a bubblegum palette, spherical and arcing forms, and balloon-esque embel­lish­ments, yet is a blank-enough canvas for projecting imaginations onto. Color-blocking smartly subdivides the different functions.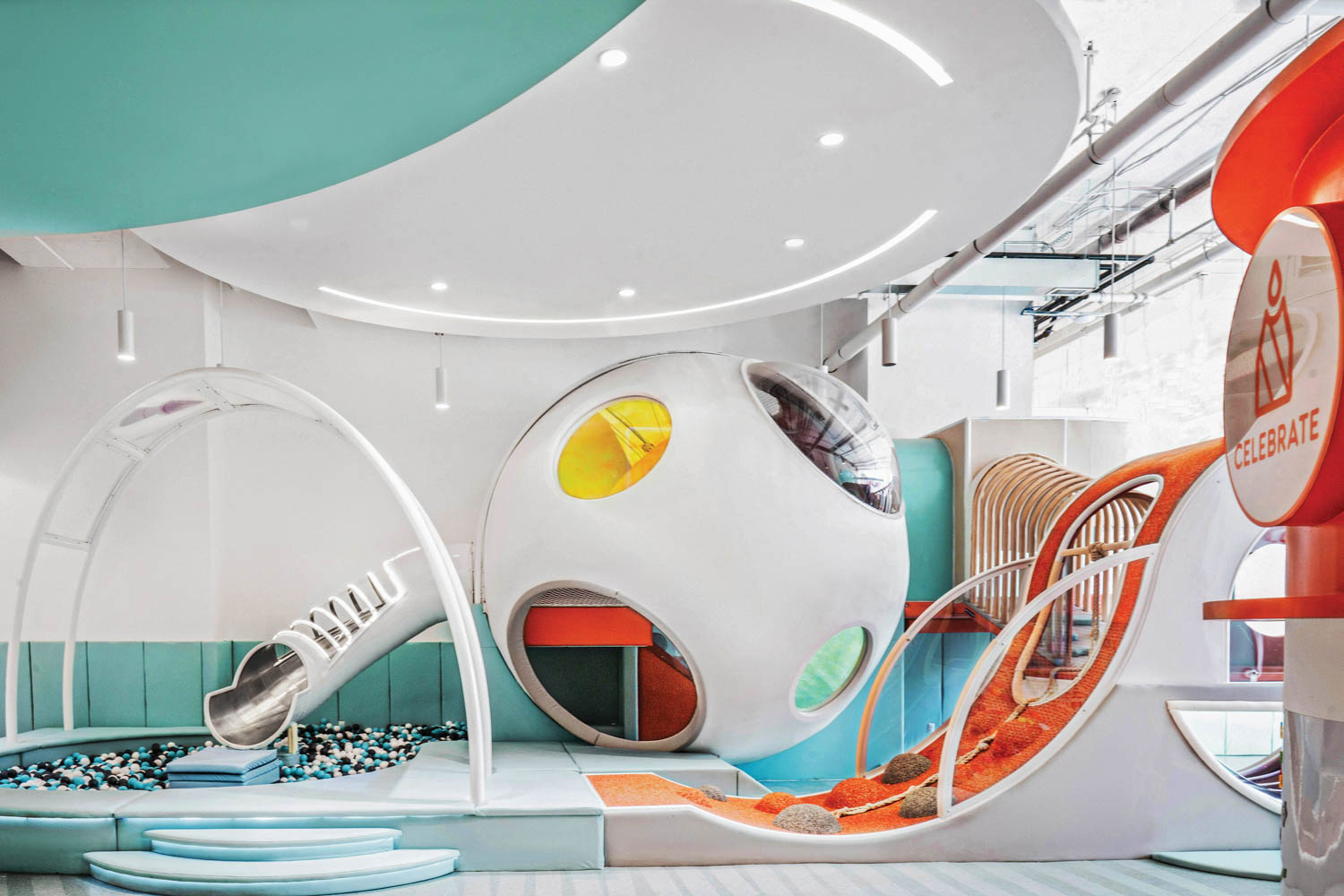 BMW Mini Customer Experience Center, Shenzhen, China, Designed by Archihope
Firm founder Hihope Zhu and team's 2,150-square-foot showroom for the personality-driven car brand embraces the concept of waves as both a formal gesture—curved micro-cement walls, stainless-steel ceiling elements, seafoamlike terrazzo flooring—and a demographic mindset, reflecting the notion that its youthful clientele is surfing the tide of cultural change.
Photography by Vincent Wu.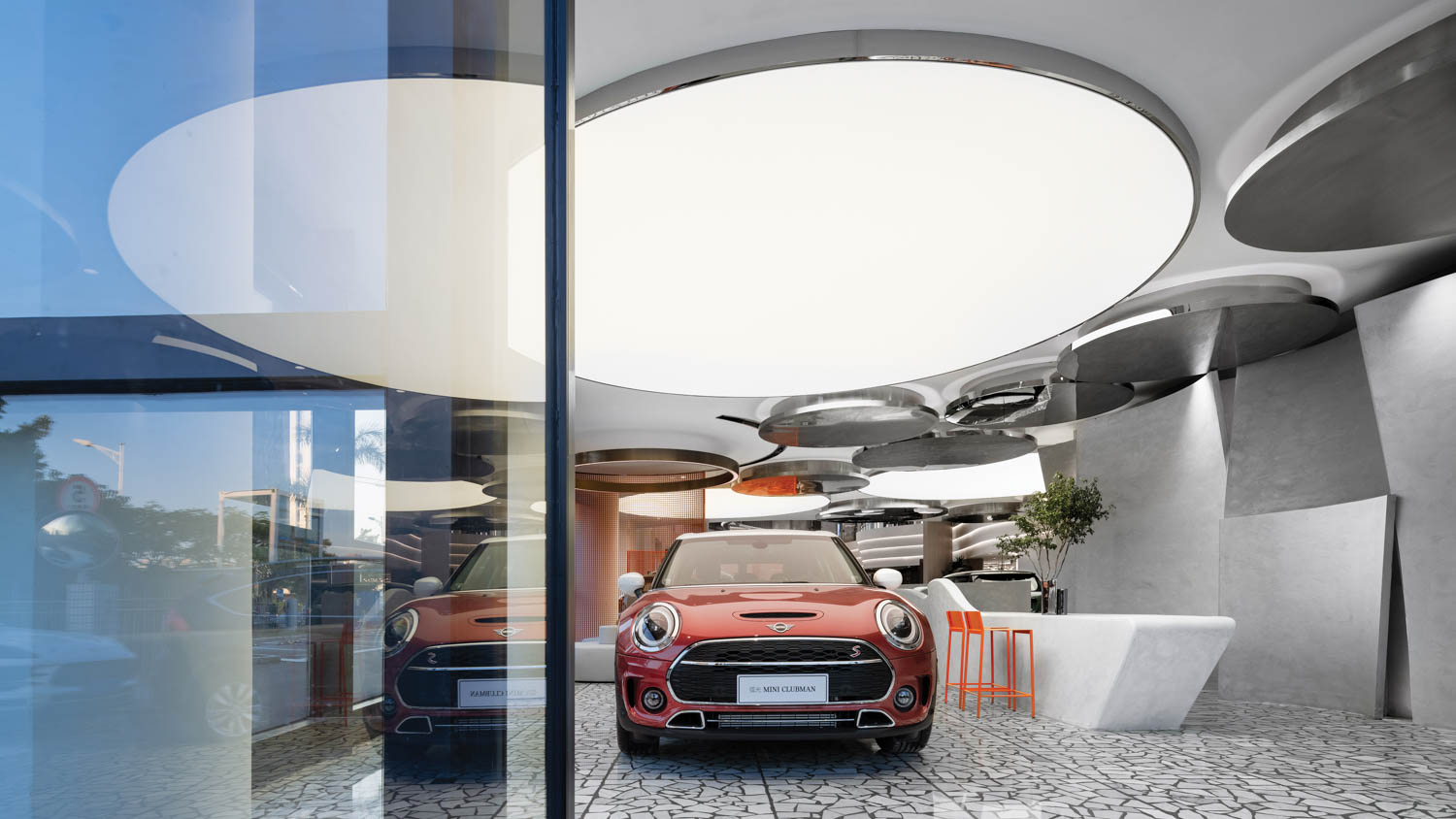 King Kong Club in Salzburg, Austria, Designed by Masquespacio
Taking inspiration from cyberpunk and the underground techno clubs of the 1980's, the 8,610-square-foot fitness center has a forward-feeling silver-and-aquamarine palette that both energizes members in the neon-lit training areas and relaxes them in the hangout area, where the custom seating is formed from air-conditioning pipes.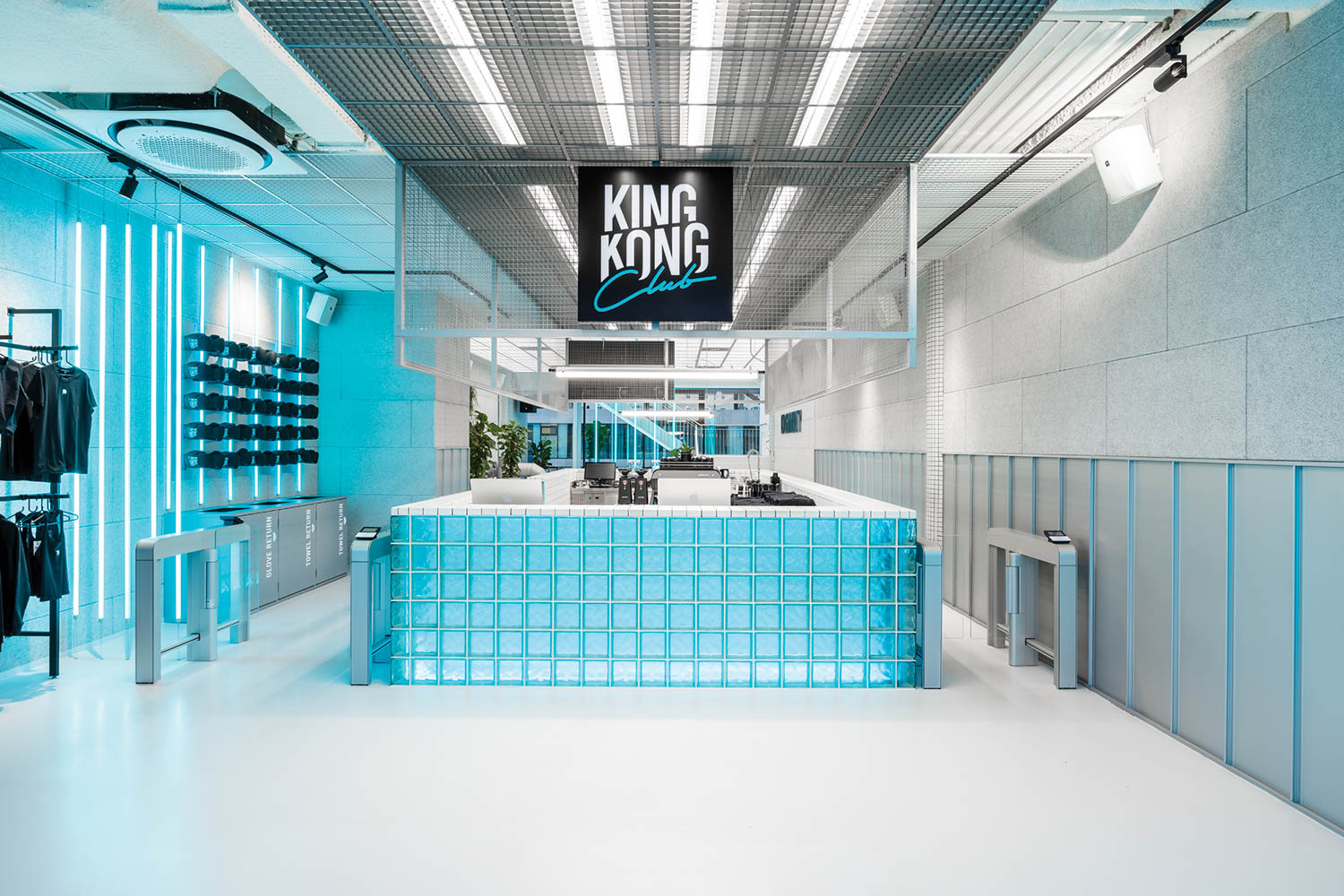 Isabel Marant, Tokyo, Designed by Isabel Marant and Yutaka Sone
French insouciance meets Japanese avant-garde at the fashion designer's 2,150-square-foot Aoyama flagship, where chic men's and women's ready-to-wear is backdropped by dressmaker pattern–inspired ceiling features, terrazzo flooring Marant herself customized with stone and glass, and artist Sone's facade and rocklike furnishings in faux obsidian.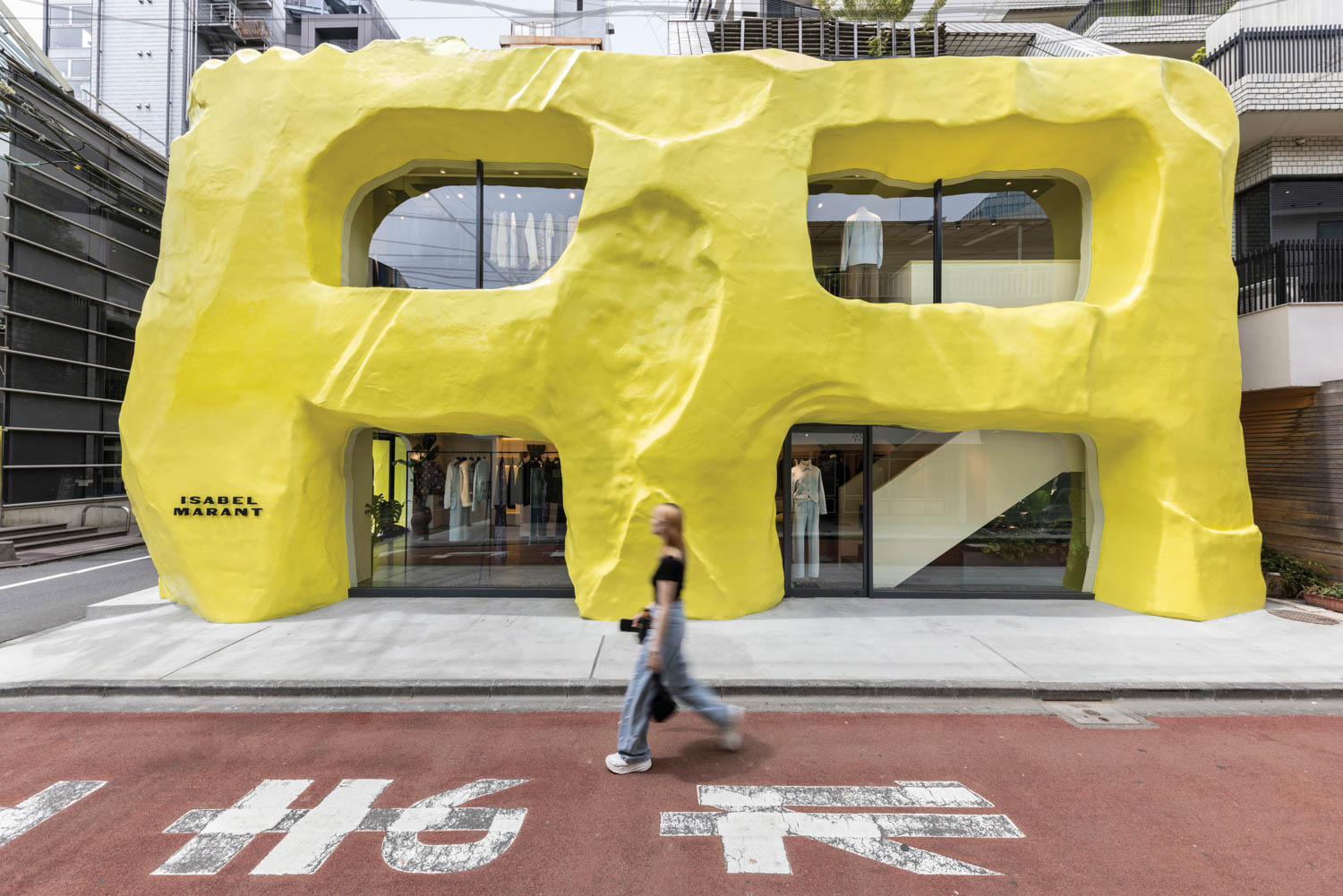 G. Bar Brave, Kyiv, Ukraine, Designed by Taranova Olga Design
The beauty shop channeling an audacious Gen Z–worthy pop aesthetic occupies 1,180 square feet at Arsenal, one of the city's oldest factories, part of a complex of 17th-century fortifications. Royal-blue and shocking-pink accents, including a faux fur–covered wall, play against such all-white architecture as the painted brick ceiling vaults.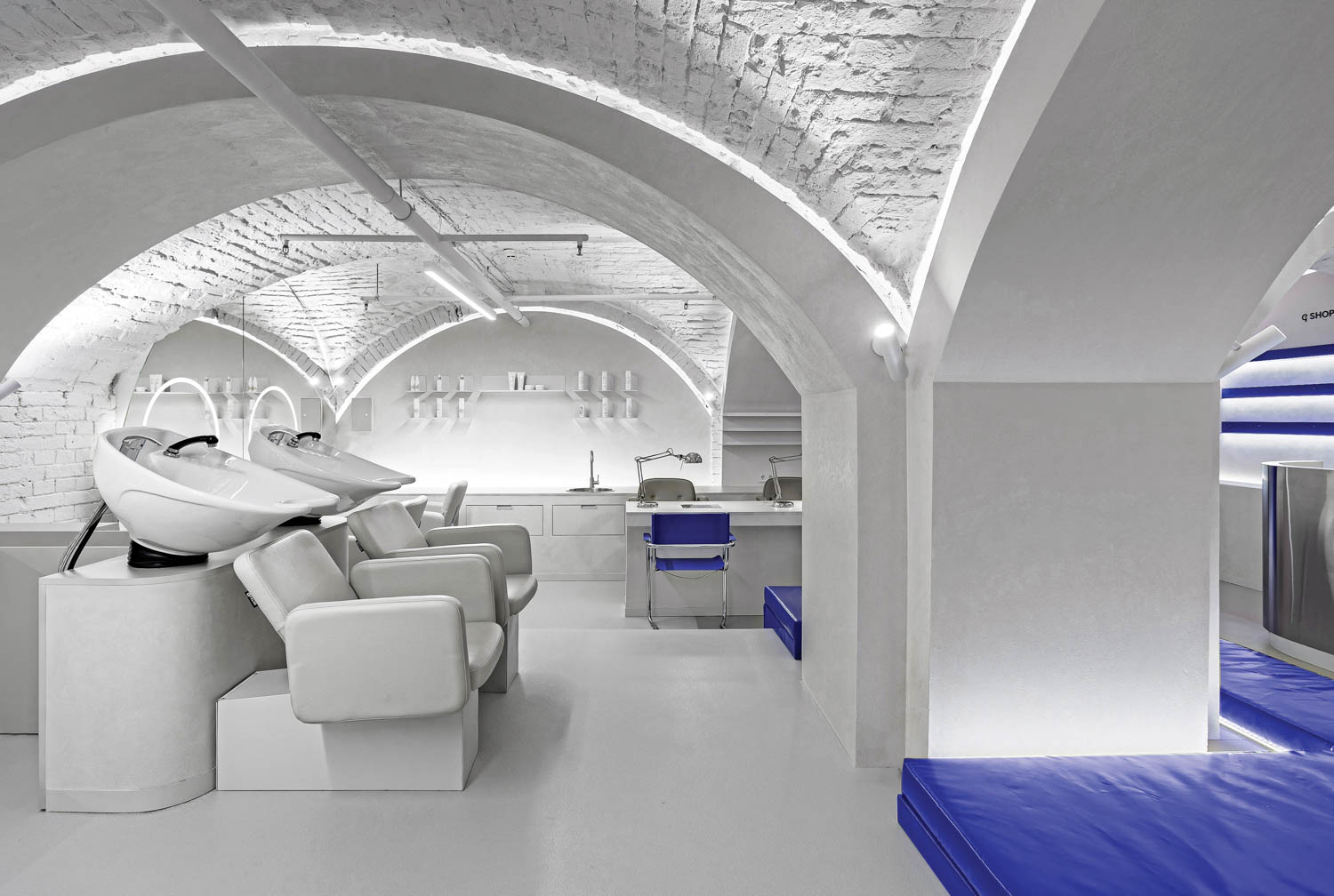 Meet Nail, Shanghai, Designed by 8877 Interiors
Along the Xuhui Riverside Promenade, the partially subterranean salon suffused in a warm amber hue boasts cleverly angled corner windows that coax daylight inside. An artificial linear skylight bisects the 750-square-foot interior for additional illumination, shining a flattering rosy glow on the terrazzo reception desk incorporating recycled plastic and salvaged stone.