High Desert Retreat by Aidlin Darling Design: 2020 Best of Year Winner for Desert House
The clients, a city-dwelling couple, yearned for a refuge from urban life within the sublime desert-scape. Aidlin Darling responded by siting the 3,100-square-foot residence on a rocky plateau overlooking the Coachella Valley and San Jacinto mountain range. Composed of seven linked volumes bounded by two concrete anchor walls, the home's somewhat unusual footprint was conceived to fit the boulder-strewn landscape, which the design team took pains to preserve (not one Pinyon tree was cut down during construction). A single large aperture in the floating roof pane showers the pool area with sun, while, at the heart of the structure, an open volume houses both the entry and the dining room—the interiors aglow with natural light courtesy of generous glazing. The firm also opted for materials and colors that would provide a stark contrast with the bright, arid desert, thus the exterior's siding of blackened pine, which was acetylated, burnt, wire-brushed, stained, and sealed for a highly textured, bug- and rot-resistant finish ideal for the volatile climate.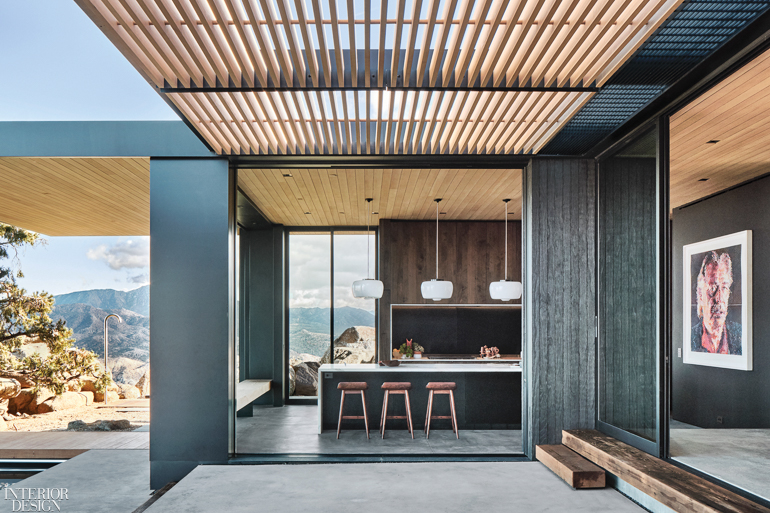 Project Team: Joshua Aidlin; Adam Rouse; Ben Damron; Sarah Kia; Jeff Laboskey.
> See the full list of winners and honorees from Best of Year 2020