Intimate Living Interiors Designs La Jolla Cove Home for Art Collectors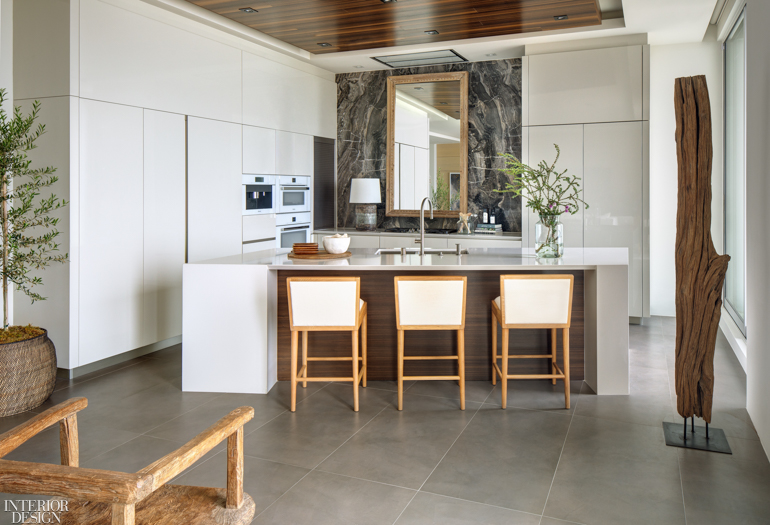 Intimate Living Interiors founder and design principal Kari Arendsen found herself taking on a home renovation for art collectors that encapsulated her firm's mission of creating timeless design that reflects each client's unique style. With exquisite ocean views from their perch on the cove and curated accents throughout selected by Arendsen's all-women team in close collaboration with the homeowners, this La Jolla, California penthouse apartment is one of a kind.
Throughout the 2,800-square-foot space, many design elements, from the headboards in both bedrooms to the wall paneling and cabinetry in the kitchen, are custom made. Clients with such keen style eyes are the "perfect clients for custom pieces," Arendsen notes.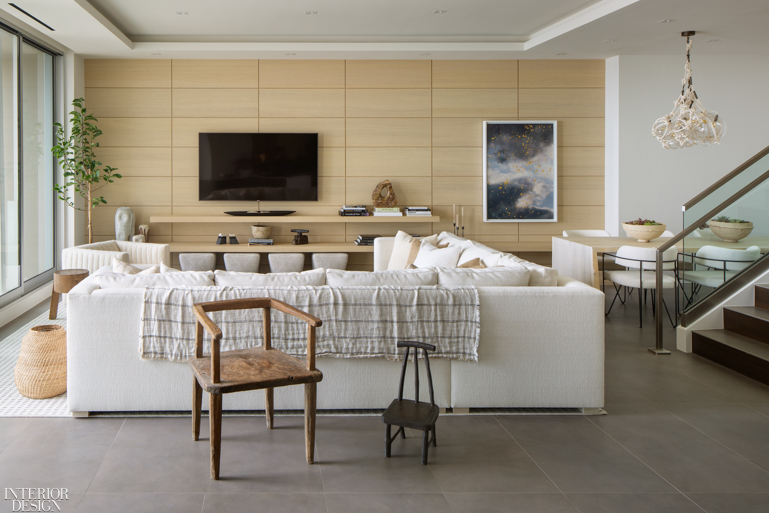 To create an overall sense of serenity in the home, the design team sourced fair-trade and local natural materials when possible, including wood, wool, clay and stone. And for added warmth, natural sunlight streams into every room through large windows, highlighting the interiors in a soft glow.