IvyStudio Gives a Montreal Dry Cleaners a Parisian Pied-à-Terre Ambience
Lugging one's dirty laundry to the dry cleaners isn't exactly as glamorous as a visit to a chic Parisian pied-à-terre—but why shouldn't it be? For Les Nettoyeurs White's first flagship, a construction just a few years old in a residential neighborhood on the south shore of Montreal, IvyStudio took inspiration from classic French apartments. "The clients wanted the place to feel like a home," says architect Gabrielle Rousseau, and so the team installed handmade tiles in a herringbone pattern and crafted a 14-foot-high library for White's eco-friendly products.
"With 22-foot-high ceilings," Rousseau says, "it was a challenge to make the space feel cozy and comfortable." The solution? "We added suspended globes to give the illusion of a lower ceiling."
Then the design team hid doors within new molding, integrated a window for the seamstress's counter, and installed a frosted glass strip to tease views of clothes on their way to cleaning. White's owners, Audrey Girouard and Guillaume Germain, felt so right at home that they carried on the concept to their factory—the ultimate merci beaucoup.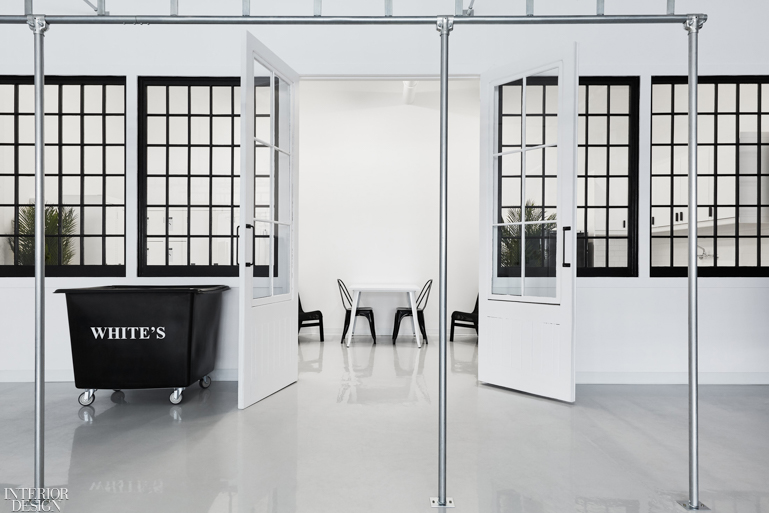 Read more: Playful Displays Enliven a Montreal Stationery Shop by IvyStudio